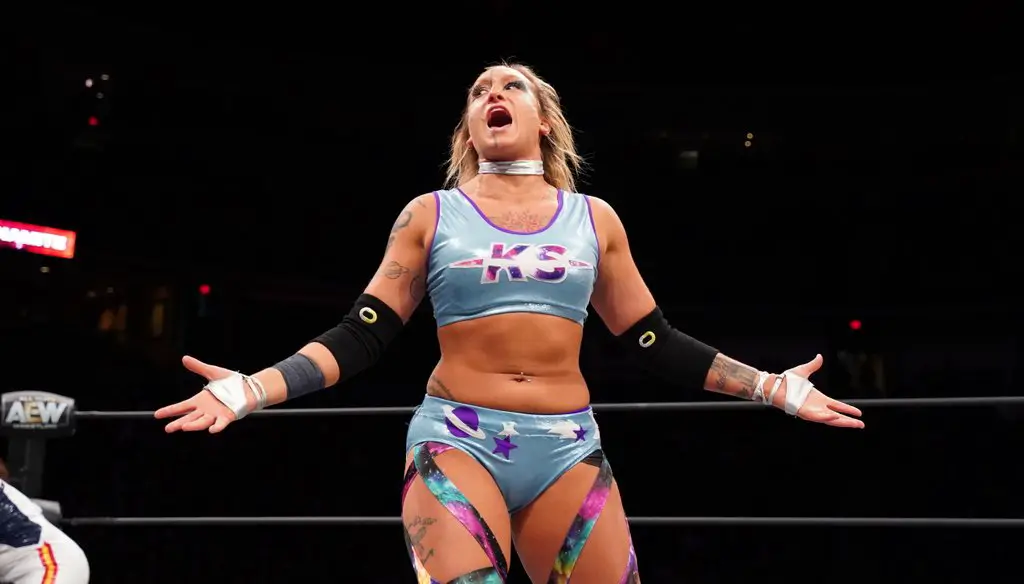 One of the most unique, unorthodox, yet talented stars in AEW's Women's Division Kris Statlander recently spoke with Sports Illustrated on a number of topics, including feeling like there is so much she hasn't shown yet in AEW, her time working on the new IWTV "Masked Wrestler" series and more.
Below are the highlights:
On feeling like there is so much she has't shown yet in AEW:
"That's the hardest part. There is so much I haven't got the chance to show yet. Anyone that's seen my independents knows I can do gimmick matches or hardcore matches. It sucks that I had that taken away from me so early on in AEW.

It's not going to be forever, and I'm going to rebuild everything I started. It's never ideal to get injured or have surgery, but there is so much else going on in the world. I'm just focusing on staying home and getting better. It's really difficult to tell.

It's a big injury. I had surgery at the end of July, but I'm doing everything I can to get back as soon as I can. Right now, it's too early to tell."
On her time working on the new IWTV "Masked Wrestler" series:
"The people with IWTV are so talented. Their production is great. This is such a fun concept, and it will be even better once you see the wrestlers a few times. They definitely do a few things to try to trick the viewer so we won't know who they are, trying to make it even more challenging to figure out who is under the mask.

If you don't have a great knowledge of the independent wrestling scene, you will after getting to know the wrestlers under the masks.

This is me. Whether I'm in my whole alien zone or not, this is how I act. If I had all my face paint on and I was aliened up, the same exact words would be coming out of my mouth. It's not a character; it's really who I am. So it's a chance to be me. Sometimes people get so caught up on the alien thing that they don't realize this is just me being myself."
Be sure to join our
WWE / AEW Discord server
and connect with other pro wrestling fans.
---