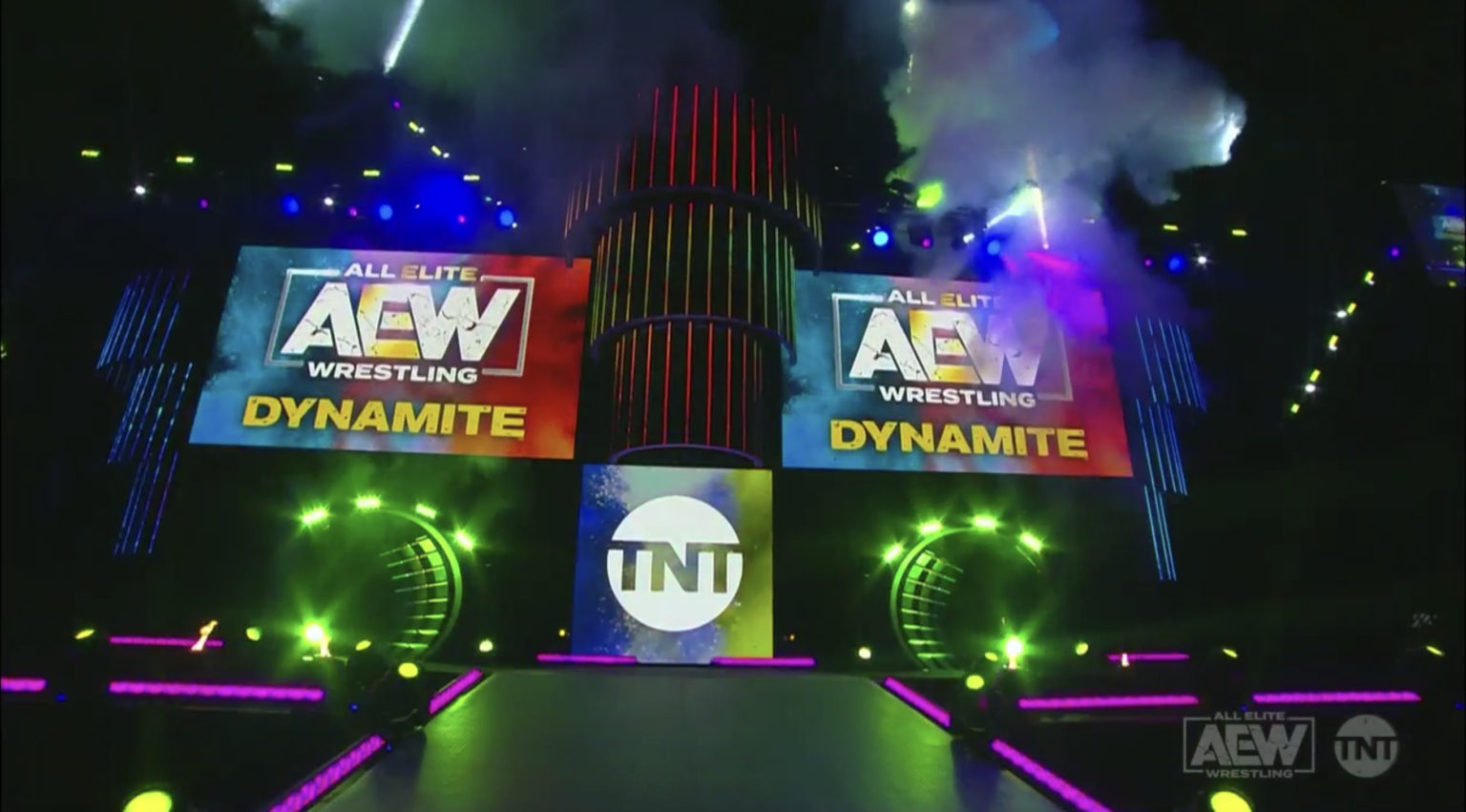 As previously reported, a big announcement was recently made by WarnerMedia that AEW's flagship show, Dynamite, will be moving to TBS starting January 2022. It was also announced that the company will be premiering a brand-new one-hour show called "AEW Rampage" on Friday, August 13th at 10PM ET on TNT as well as four brand-new "supercard" annual specials. "AEW Rampage" will reportedly be moving to TBS as well starting January 2022.
It was also reported that the deal with the NHL not only played a factor in AEW moving their flagship show, Dynamite, to TBS, but it also played a huge role in the company's existing deal with the NBA as Dynamite will now have more preempted dates due to the schedule the NBA games will be having.
An update was recently provided by Tony Maglio of The Wrap that AEW moving their flagship show to TBS opens the door wide open for the NHL to air their hockey games on TNT on Wednesday nights. This comes reportedly after Turner recently acquiring some rights for pro hockey for the upcoming season, but no announcement has been made yet.
It was also indicated on The Wrap that AEW's brand-new Rampage show will be the new third hour of AEW TV programming and with the NBA games airing on Tuesdays and Fridays on TNT, the plan has always been that AEW's new show will not be paired with the weekly two-hour Dynamite show. With Rampage airing on Friday nights on TNT starting August 13th, it has not been noted yet if Rampage will remain on Friday nights when it is moved to TBS starting January 2022.
There was also a mention on The Wrap that the term "supercard events" is something that AEW President and CEO Tony Khan came up with and that these 4 annual specials will continue to air on TNT even when Dynamite and Rampage move to TBS in 2022. It was also noted that these 4 annual specials are something similar to All Elite Wrestling's PPV Events.
The one major thing that this new expanded agreement between AEW and WarnerMedia will bring to AEW is a financial boost to the company as Tony Khan mentioned on a recent WarnerMedia press release is that a "financial upside" will coming to AEW due to the new agreement, which will give AEW the opportunity to continue to invest and grow. More updates will be provided as it is made available.
Be sure to join our
WWE / AEW Discord server
and connect with other pro wrestling fans.
---