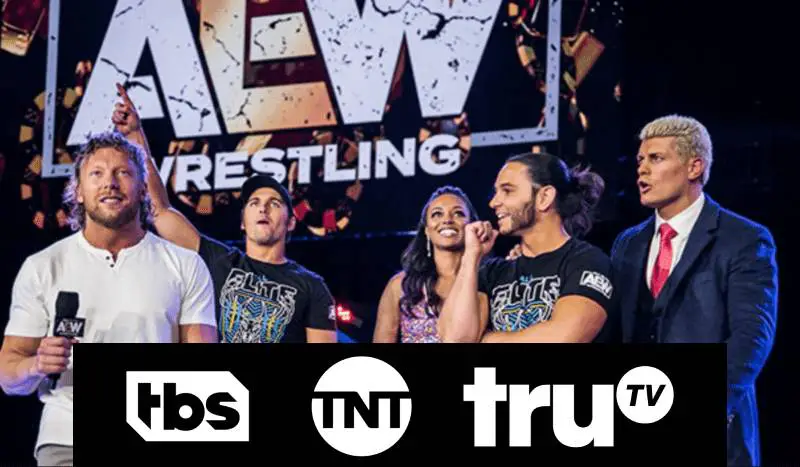 A blockbuster announcement was recently made that All Elite Wrestling's flagship show, Dynamite, will be moving to TBS starting January 2022. It was also announced that AEW will be premiering a brand-new one-hour show called "AEW Rampage" on Friday, August 13th at 10PM ET on TNT. An announcement was also made that AEW will be airing four brand-new "supercard" annual specials on TNT.
According to TNT, TBS and truTV General Manager Brett Weitz, via the New York Post, the deal with the NHL not only played a huge factor in AEW moving their flagship show, Dynamite, to TBS, but also their existing deal with the NBA as AEW Dynamite will now have more preempted dates due to the schedule the NBA games will be having.
This is what Brett Weitz said:
"Did the NHL have anything to do with it? Sure. NHL had something to do with it. NBA had something to do with it, the COVID schedule, the ton of preemptions. When we looked where the consumer's gonna be, where wrestling fans were going to be, we want to give them the most opportunity to consume as many shows as possible. We felt TBS had an opportunity to be the network and the best platform for expansion."
This past April it was announced that the NHL will ultimately make Turner Broadcasting their home for 3 of the next seven Stanley Cup Finals and that the TV broadcast deal will cost TNT an amount of $225 million per season over the next seven years. Starting this fall, regular season games in addition to Stanley Cup Playoff and Stanley Cup Final games will air on TNT and TBS.
At the time, many have wondered how this deal would impact AEW, with Meltzer even saying that the NHL games usually air on a Wednesday night, but that there won't be any effect whatsoever to AEW Dynamite and Meltzer even noted that Dynamite would not be changing their schedule anytime soon and they would remain in their current time slot of 8PM ET on Wednesday nights and that the NHL's games will instead "probably end up" on TBS or on a different night on TNT, but that clearly wasn't the case and the NHL did affect Dynamite's schedule.
It was previously revealed that the episode of AEW Dynamite scheduled to take place on Wednesday, May 26th will be moved to Friday, May 28th at 10PM ET. It was also noted that there will be several shows of Dynamite on June that will take place on a different night.
Be sure to join our
WWE / AEW Discord server
and connect with other pro wrestling fans.
---