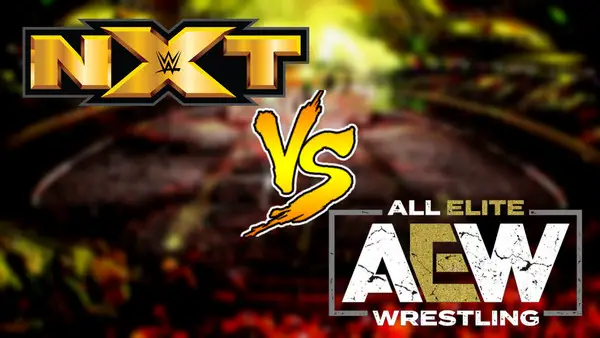 The AEW vs. NXT Wednesday Night Ratings War might soon be coming to a close in just one year. AEW Dynamite has won the ratings feud that began late last year, primarily in both total viewership and the 18-49 demographic.
Last month, we reported a lot of unhappiness within WWE because NXT is losing the ratings battle to AEW Dynamite almost every week and badly.
WrestleVotes sent out the following tweet stating that WWE and USA Network officials have discussed potentially moving NXT to a different night. However, no decision has been made just yet, nor would there be a change anytime soon.
Viewership numbers for last night's NXT averaged 849,000 viewers (second-best viewership number of 2020) and drew a 0.26 rating in the 18-49 demo (10th best on cable for the day). Good numbers like these could make the decision easier for both sides. However, both WWE and the USA Network would have to agree to move NXT. Something Vince McMahon might not want to do.
"Over the past month or so, discussions have transpired regarding NXT moving off Wednesday nights. No decision is imminent. However, talks are ongoing. The numbers over the next two weeks might have some impact on this decision."
The USA Network moved NXT to Tuesday nights for these two episodes due to their NHL Playoffs coverage. The past two weeks have seen NXT go unopposed by AEW due to TNT airing them on a Saturday and Thursday because of the NBA playoffs.
During that time, NXT has done better numbers without going head o head with AEW. 
According to Fightful Select the idea of NXT moving nights had actually been pitched about two months ago with the idea of moving the show to Tuesday nights. The network has a good relationship with WWE. But, Fightful's sources stated they aren't totally committed to the idea of NXT competing head-to-head with AEW Dynamite. The battle between brands costs the NXT viewership. 
Sources close to USA Network are reportedly saying that the next two weeks with NXT on Tuesday nights are being seen as a test run for the show on that night. So far, the test run is looking good.
Be sure to join our
WWE / AEW Discord server
and connect with other pro wrestling fans.
---