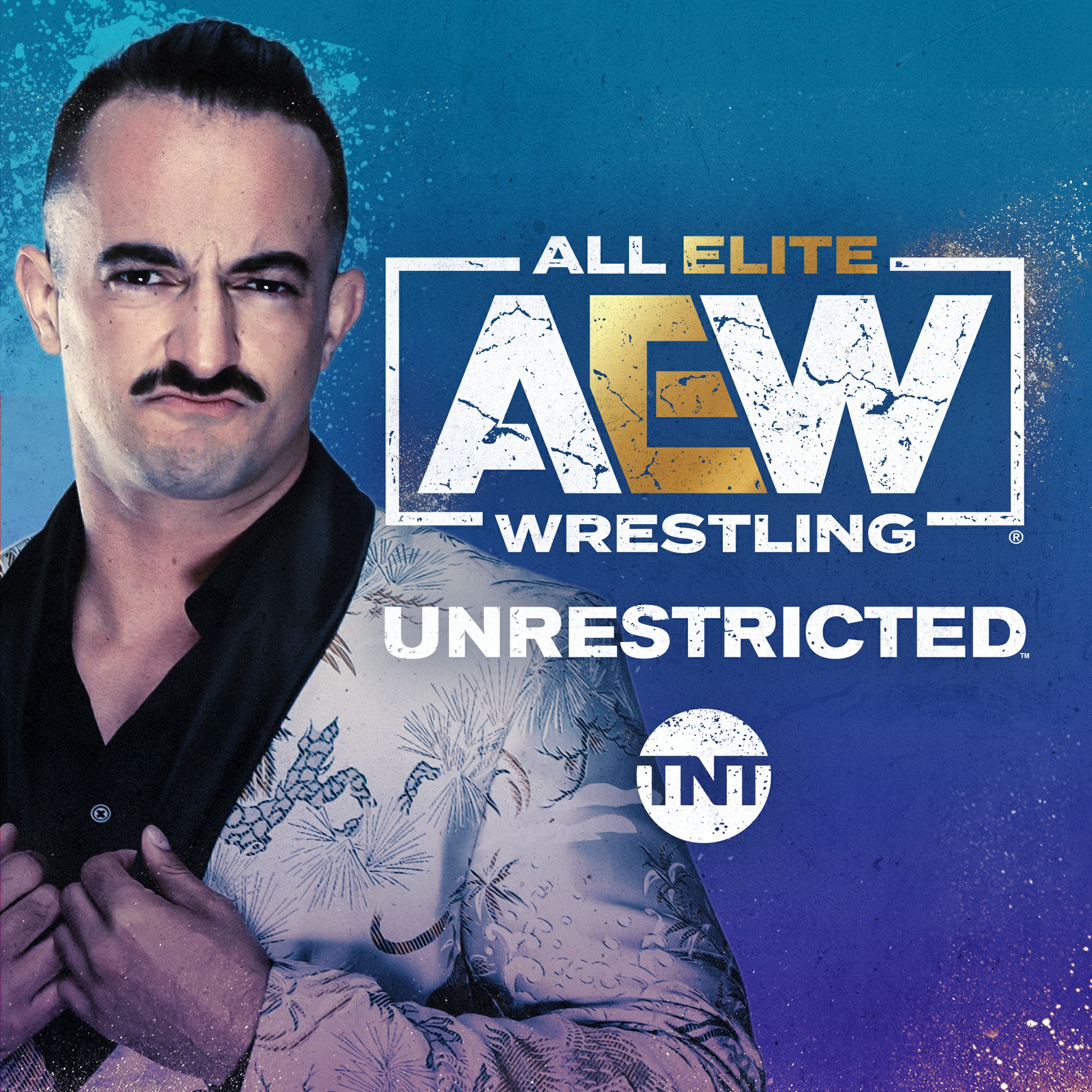 Peter Avalon joins Tony Schiavone and Aubrey Edwards on the latest edition of the AEW Unrestricted Podcast.
Pretty Peter Avalon (in his bathrobe if you watch on YouTube) from The Wingmen is waxed and vaxxed and ready for a Hot Boi Summer! Peter explains how the faction started with him, Ryan Nemeth, JD Drake, and Cezar Bononi (who convinced JD to wear that sexy mesh top) as well as how the foursome were put together in the first place (shout out to Christian!) and what BTE has done for The Wingmen's popularity.
Peter also sheds some light on The Librarian gimmick and being paired with Leva Bates, his bitter feud with Brandon Cutler, wrestling at the Young Bucks' compound during the pandemic, and the inspiration behind his amazing ring gear (a.k.a. bathrobe).
He's also talking Norv Fernum, David Arquette, Ric Flair, Kurt Angle, dice bumps, Italian sandwiches, mustache care, and having the most punchable face in pro-wrestling. Plus, he shares the advice he once received from the late, great Roddy Piper.
Thanks to our sponsor AEW Casino!  Download it now: aewgames.com/getcasino.
Peter Avalon on his fellow Wingman, JD Drake
"JD's killing it! He's a fashionista, and he's a wonderful man and he's a big hunk!"
Peter Avalon on his Pretty Peter character
"Cody [Rhodes] for sure had a hand in the energy change we went to with, like the whole model walk off and loving not only myself but beauty in everyone, too."