2020 has been a trainwreck of a year, but that hasn't stopped AEW putting on some of the best shows of its short lifespan.
We've seen debuts from disgruntled ex-WWE stars, indie darlings and brand new names to the wrestling world. We've had empty arenas, cinematic spectacles and matches in football fields and parking lots. We've seen the organic rise of a number of wrestlers to the top of the pile, including a few surprise names we didn't see coming.
So, who have been the MVPs of the year? Which wrestlers have been the most entertaining and captivating? Here are our top 20 AEW wrestlers of 2020..
#20 – Best Friends
When compared to the likes of the Young Bucks, FTR and SCU, Best Friends seem to fall by the wayside. They sport a generic look and they can't match the sheer athleticism of some of the other AEW tag teams – but that's why we root for them. Initially, they blended into the lower mid-card and put on average performances, but it was their 2020 feud with Santana and Ortiz that showcased exactly what the Best Friends were capable of. Ever since, they've been a firm fan favorite, combining genuinely good comedy with decent chops in the ring. You've got to give the people what they want.
#19 – The Young Bucks
Arguably the backbone of the tag division, the Young Bucks have been a staple of AEW programming throughout 2020. Their drama with Adam Page and Kenny Omega has been compelling viewing, morphing into equally an equally compelling program with newcomers FTR. It's true that the Bucks sometimes get a bad rap amongst hardcore wrestling fans for their chaotic in-ring style, but their Full Gear match against FTR proved that the Bucks can fire on all cylinders when it matters. As far as tag teams go, very few can tell a story quite like the Bucks can.
#18 – Lance Archer
Transposing a gimmick directly from one promotion to another can be a dangerous move, but Lance Archer has brought all that NJPW ferocity and momentum over to AEW seamlessly. The Murderhawk Monster has been one of the most dominant big men on the roster, and remains on the outskirts of the heavyweight title picture since winning the Casino Battle Royale at All Out. Along with his mouthpiece Jake the Snake, Lance Archer is only going to go on to bigger things in 2021.
#17 – Serena Deeb
While only debuting in September 2020, Serena Deeb has already proved herself to be an incredible addition to the AEW women's roster. Deeb has breathed new life into what many considered a struggling division, putting on some great matches with Allysin Kay and Thunder Rosa. While many fans might not be familiar with Deeb, she's actually an accomplished, veteran wrestler, having been in the business for 15 years and worked for WWE, Impact and various promotions in Japan.
#16 – Jungle Boy
Jungle Boy might be AEW's best homegrown talent. While the Jurassic Express are all equally impressive in their own ways, Jungle Boy is the stand out star who will most likely to go on to have a successful singles career. He's a good looking guy who can pull off technical wrestling as well as high-flying spots, as shown by his 2020 bouts with MJF and Wardlow. While you might not have seen much of him on Dynamite recently, Jungle Boy has been racking up the wins on Dark alongside Luchasaurus and Marko Stunt.
#15 – FTR
The fact that WWE managed to misuse FTR to the extent they did is baffling, especially considering how seamlessly they've become a hallmark of the AEW tag team division. While their classic hard-hitting style sometimes divides opinion, FTR's war with the Young Bucks at Full Gear was one of the stand out matches of 2020. Alongside Jon Moxley and Brodie Lee, FTR are showing just how badly WWE missed the mark with these two.
#14 – Taz
Okay, so we're cheating with this one, but no one can deny that Taz has become an integral part of AEW programming over 2020. While he hasn't laced up the boots during his tenure, Taz has quickly made two stars out of Brian Cage and Ricky Starks, and was a fundamental component in elevating Darby Allin to his current heights too. Every time Taz is on screen (or commentary), he cuts believable promos that concurrently put over both his clients and his opponents. Even alongside other legendary managers like Arn, Tully and Jake, Taz might be the best mouthpiece on AEW.  
#13 – Adam Page
Looking like a lite version of Thor with the tenacity to back it up, Hangman Adam Page is loaded with star quality. His 2020 has been a rollercoaster of drama. From winning the Tag Team Championships with Kenny Omega, to teasing a stable with the FTR, to being kicked out of the Elite to potentially being poached by the Dark Order, it's been non-stop up and downs but Page's arc has kept us glued to Dynamite every week. Now a lone wolf, we're not sure of Page's intentions going forward. Is he seeking retribution, vengeance, forgiveness? Whatever it is, we can't wait to find out.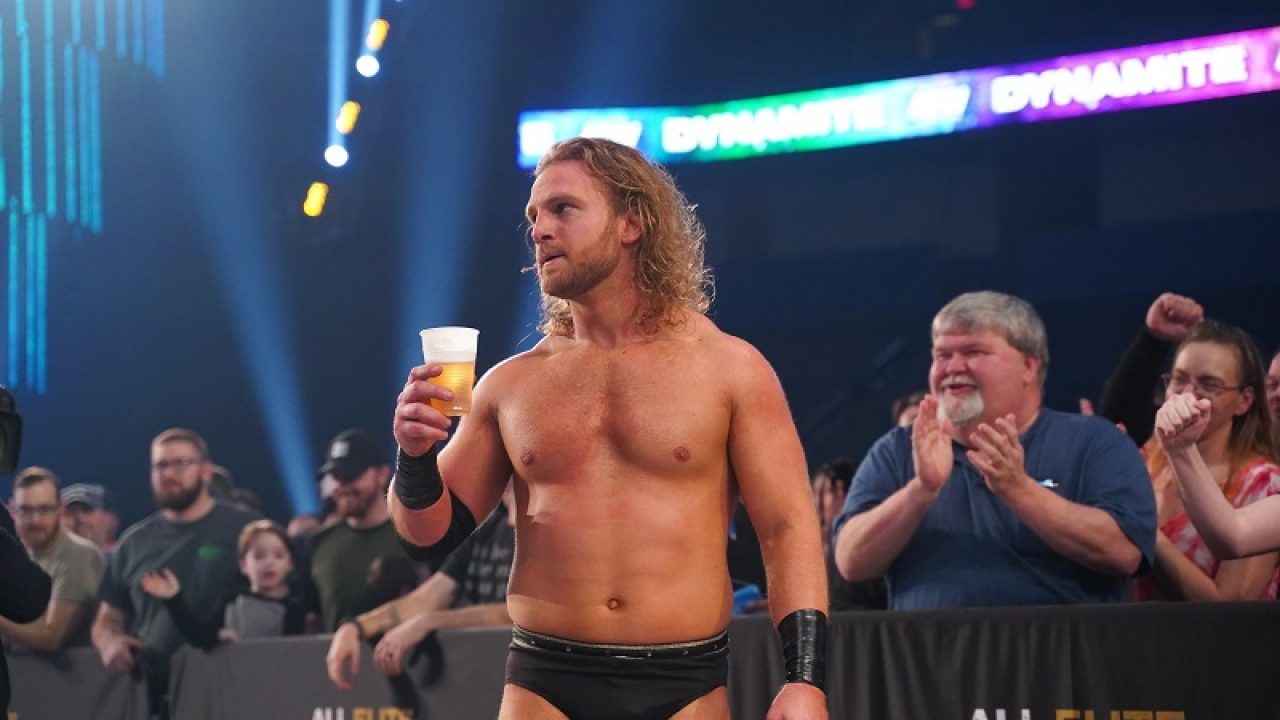 #12 – MJF
AEW's promo game is strong, but no one cuts a killer promo quite like MJF. While he's been a key player since day one, 2020 has seen MJF go from strength to strength, cutting scathing promos with believability and realism whilst playing the part of cocky, cheating bully effortlessly. With his punchable face and snarky demeanor, it's a role MJF was born for. Best of all, he's given the Inner Circle a new lease of life. We all know that some shenanigans are about to go down, so it's like we're watching a time bomb with no idea when it's about to explode.
#11 – Sammy Guevara
We've watched the Spanish God go from being an unknown name to a must-see talent every week on AEW. He boasts charisma in spades, a marketable look and is undoubtedly the stand-out star of the Inner Circle (Jericho notwithstanding). He's easily one of the most underrated high flyers on the whole roster, being able to pull off incredible maneuvers reminiscent of stars like Ricochet, Will Ospreay and Jack Evans. Sammy's 630 splash is a thing of beauty, with him purposely adding a slight tilt in order to differentiate him from the competition. A great example of how Sammy can make himself stand out with ease.
#10 – Nyla Rose
While only holding the AEW Women's Championship for a short while, Nyla Rose has been the cornerstone of the AEW women's division. She's been the number one heel since day one thanks to her combination of size, ferocity and intimidating promo style. On the mic, she's head and shoulders above the rest of the women's roster, and her partnership with Vickie Guerrero only amplifies her star quality. Additionally, Nyla Rose has made history by being the first transgender women's champion in a major promotion.
#9 – Fenix
Arguably the most innovative high flyer in pro wrestling today, Fenix is on another level entirely when it comes to in-ring ability. One of the most respected Lucha Libre wrestlers on the scene, Fenix is known as a workhorse throughout the wrestling world, having worked for more promotions that most people care to count. 2020 has seen him put on show-stoppers with the likes of Orange Cassidy, Jurassic Express and most recently a brutal Dynamite main event against his real life brother Pentagon Jr. While Fenix's aerial style often divides opinion, one thing that's guaranteed is that you'll never be bored watching Fenix in the ring.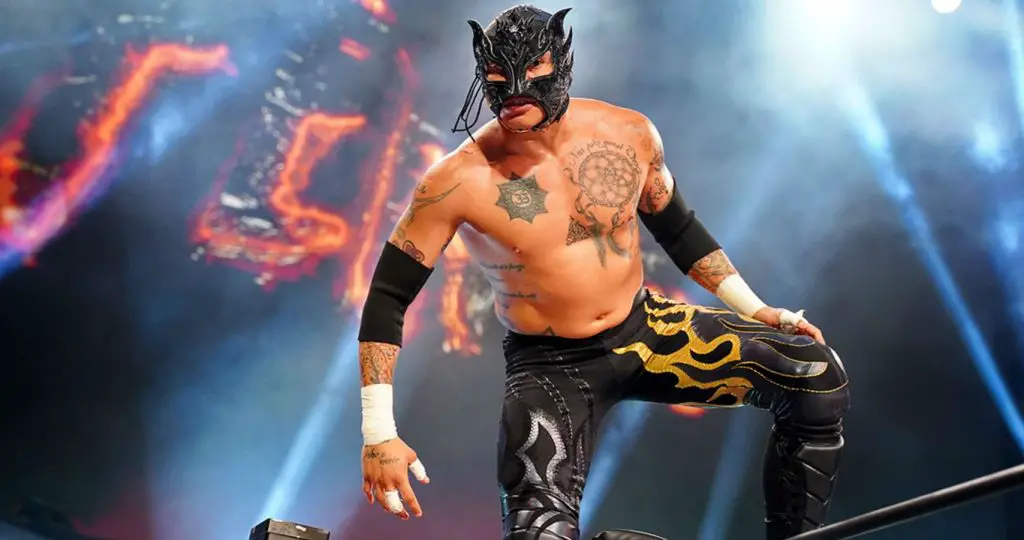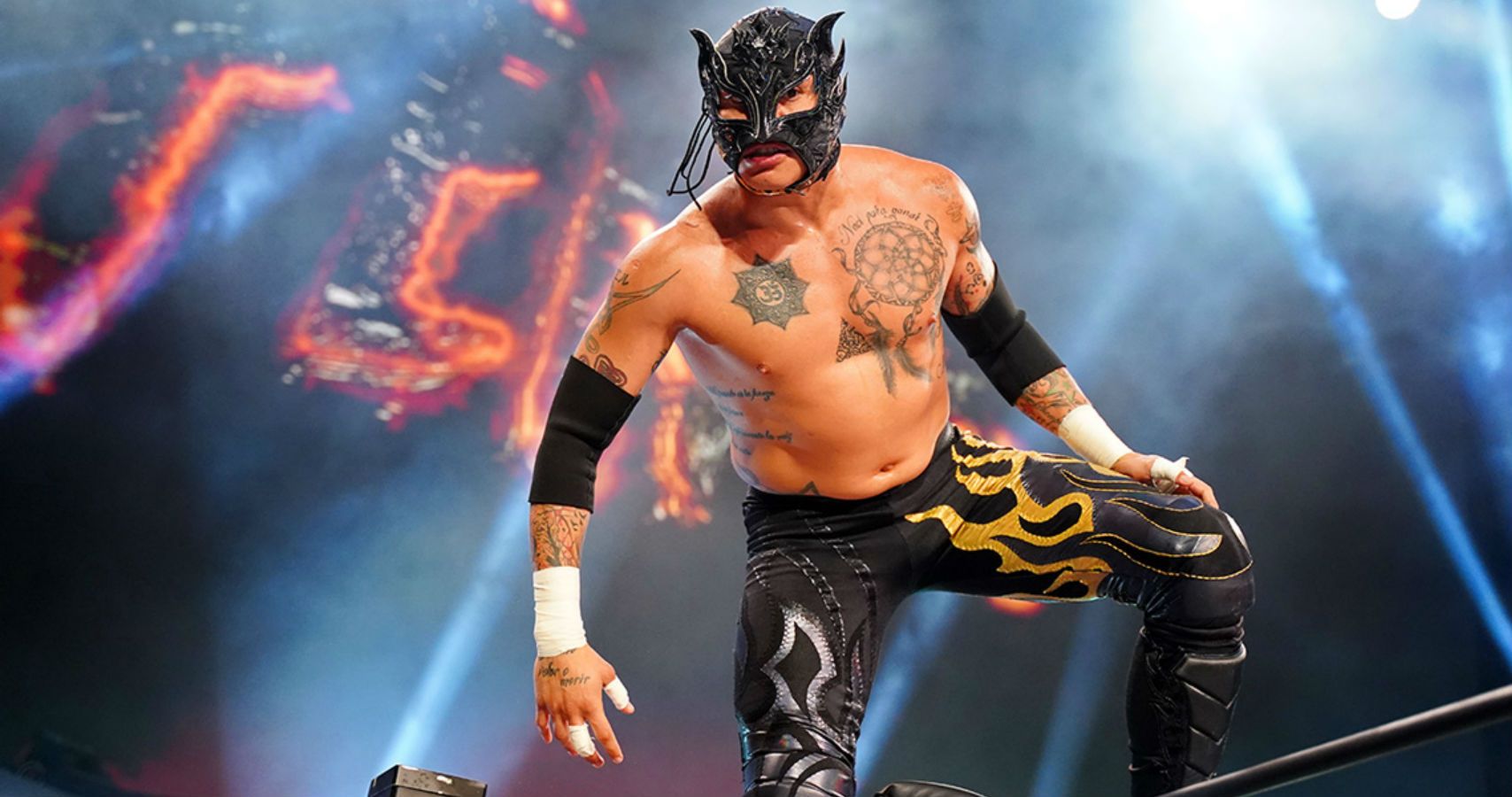 #8 – Darby Allin
From weird skateboard kid to the TNT champion, 2020 has made a star out of the unique Darby Allin. His smaller stature makes him a lovable underdog by default, and his rivalries with Sammy Guevara and Team Taz have highlighted his charisma and his willingness to put his body on the line to win. His vignette videos are like a David Lynch movie combined with Jackass stunts, and that's definitely something we want to see more of.
#7 – Eddie Kingston
Eddie Kingston might be AEW's most impressive and important acquisition of 2020. Originally booked for a one-off appearance, the Mad King immediately won over the AEW fans with his masterful promo ability and character work, leading to a full contract shortly after. Few wrestlers in the entire industry can command a segment the way Kingston does, dominating the ring, interviews and even commentary with his aggressive, pitbull like approach. Less than a year into his AEW tenure, Kingston has propelled himself into the main event scene, and deservedly so.
#6 – Ricky Starks
Without a doubt, Ricky Starks is the future of wrestling. Another talent originally brought in as a one-shot, Starks garnered enough to praise to warrant a full time position in AEW, and it's easy to easy why. Starks oozes charisma, and combined with his good looks, otherworldly athleticism and outstanding promo skills, he simply screams main event material. Although he's only been on prime time television for less than a year, he's already drawing comparisons with the Rock, and that's probably the best compliment any wrestler could receive.
#5 – Cody Rhodes
He might be merely the grandson of a plumber, but Cody's natural charisma, promo skills and intensity have made him a must-watch feature throughout 2020. His association with the TNT Championship has not only helped cement the title as a coveted silver prize, but it's thanks to Cody's Open Challenge that we have both Eddie Kingston and Ricky Starks on the AEW roster. 
#4 – Chris Jericho
Undoubtedly one of the greats of the modern era, Chris Jericho has once again reinvented himself within the confines of AEW. His 2020 has been a strange one, if we're being honest. The Jericho we've seen is unlike any incarnation we've seen of him before. He's gone full comedy mode with the Inner Circle, but he's been committed to putting over younger talent in the form of MJF, Orange Cassidy and various other AEW up-and-comers. Additionally, he's been a great addition to commentary over 2020 too. It's no secret that Jericho was planning to retire from wrestling before AEW came along, so we should make the most of Le Champion's presence while we can.
#3 – Orange Cassidy
The hottest thing in wrestling over the summer of 2020, Freshly Squeezed's gimmick shouldn't work at all, but for some unexplainable reason, it does. While his sloth-like approach might infuriate the older generation, modern hardcore wrestling fans have found Orange Cassidy's nonchalant style a breath of fresh air. He rarely takes things seriously, but when he does, Cassidy can go from zero to sixty in a heartbeat. His 2020 feud with Jericho proved that beyond his lazy exterior, Cassidy's athleticism and in-ring ability is second to none. Best of all, he can do it all with his hands in his pockets. Unsurprisingly, OC's been named the best-selling wrestler on Pro Wrestling Tees in 2020.
#2 – Kenny Omega
We can't talk about the most influential stars of 2020 – or of any year since 2016 – without including the Best Bout Machine. Already poised as one of the most groundbreaking wrestlers in modern history, Kenny Omega is currently at the apex of his career. While his matches in AEW haven't yet touched upon the same greatness we saw in his NJPW run, we've seen snippets of the old Omega shine through during his matches with PAC, Adam Page and his recent championship win over Jon Moxley. Now poised as AEW's official belt collector, there's no doubt that the best of Omega in AEW (and possibly Impact, AAA and more) is yet to come.
#1 – Jon Moxley
No one can argue that Jon Moxley has been at the top of his game throughout 2020. The current AEW World Champion been a consistent stand out on the mic and in the ring, and has put on absolute bangers with the likes of Brodie Lee, Lance Archer, MJF, Darby Allin and Eddie Kingston. The quarter-by-quarters show that Moxley's segments are usually the highest rated of any Dynamite episode, proving that he's got the star power to pull in the lapsed viewers as well as the hardcore crowd.
Be sure to join our
WWE / AEW Discord server
and connect with other pro wrestling fans.
---