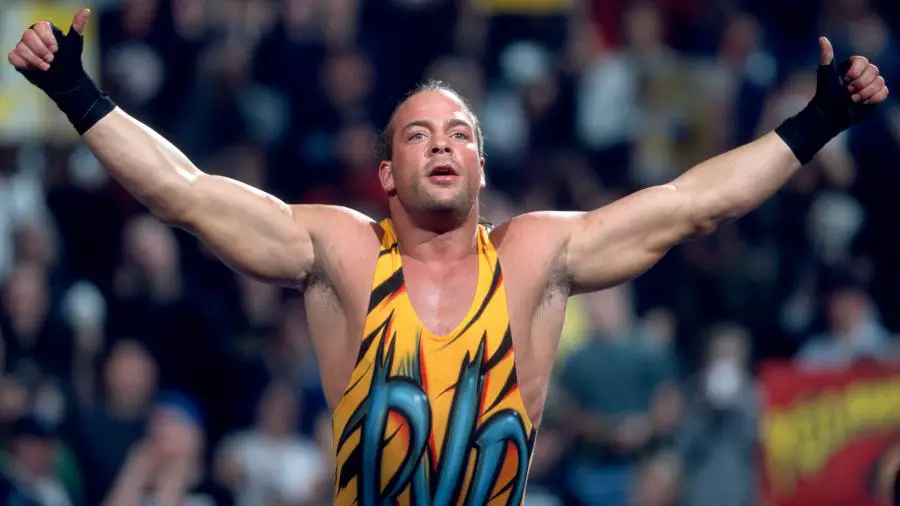 In the ever-surprising universe of professional wrestling, WWE Hall of Famer Rob Van Dam (RVD) recently opened up about his current role in AEW and his partnership with the FTW Champion, HOOK.
After making his dazzling return to AEW on October 25, following his debut on the 200th episode of Dynamite in August 2023, RVD has left fans and critics alike curious about his future in the promotion.
Intriguingly, he had previously hinted at a lapse in "communication" between himself and AEW, which had occurred when they attempted to collaborate a year ago. This detail adds a dash of suspense to the unfolding wrestling narrative.
Addressing these speculations and more, RVD spoke candidly on his '1 of a Kind' podcast about his current sentiments towards AEW. He roused excitement among listeners by hinting at another potential team-up with HOOK.
"Everyone is super cool there," RVD expressed, talking about AEW. "Now that I've got a little bit of a situation as far as teaming up with HOOK, I feel there is more reason than ever to have me there. I feel good about that." These comments allay any doubts about RVD's commitment to the wrestling promotion.
During the same podcast, RVD also revealed that he is toying with the idea of 'Smoke & Choke' as a possible tag team name, drawing from suggestions he encountered on social media.
However, as always in the wrestling world, not everyone has welcomed RVD's AEW stint positively. To those accusing him of "doing WWE wrong," RVD has robustly defended his move to AEW.
As the wrestling drama unfolds off-screen, fans and critics alike sure have much to look forward to from this WWE legend in AEW.
As we continue to explore the untold stories, the politics, and the endless drama of pro wrestling in our book, Wrestling Unmasked, you are welcome to join the discussion and experience wrestling like never before.
Be sure to join our
WWE / AEW Discord server
and connect with other pro wrestling fans.
---