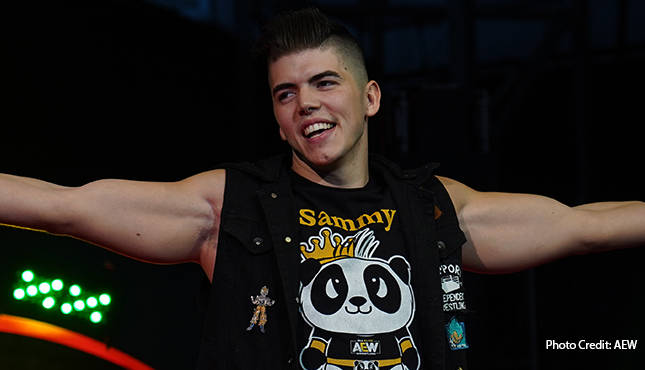 Top AEW Star Sammy Guevara has reportedly put himself in "hot water" with AEW officials, specifically AEW President and CEO Tony Khan, after pulling out of an angle with IMPACT Wrestling that was already planned and set in stone. Due to this, Guevara was in the middle of a creative dispute in the working relationship between IMPACT Wrestling and AEW.
Meltzer noted that there is no heat or anything like that as far as that part is concerned and it has been blown out of proportion, but he is sure that there is heat from IMPACT.
Meltzer then said as far as if this could harm the AEW/IMPACT working relationship, sources from IMPACT have said that the two companies are "golden", suggesting that this unfortunate incident has no bearing at all on IMPACT and AEW working together moving forward.
Speaking of Sammy Guevara and his creative dispute with IMPACT Wrestling putting him in heat with AEW officials, Guevara decided to have some fun in his latest vlog, which is a reference to the rumors of him having some heat with the higher-ups in AEW.
In his latest vlog, Sammy Guevara was laying in the snow without a jacket and making snow angels. The AEW Star was then questioned what he was doing, to which Sammy replied that he didn't think he needed a jacket because he read on the internet that he has a lot of heat. Sammy was then told by the person recording him to not believe everything that is posted on the internet.
You can check out Sammy Guevara's latest vlog below:
Be sure to join our
WWE / AEW Discord server
and connect with other pro wrestling fans.
---