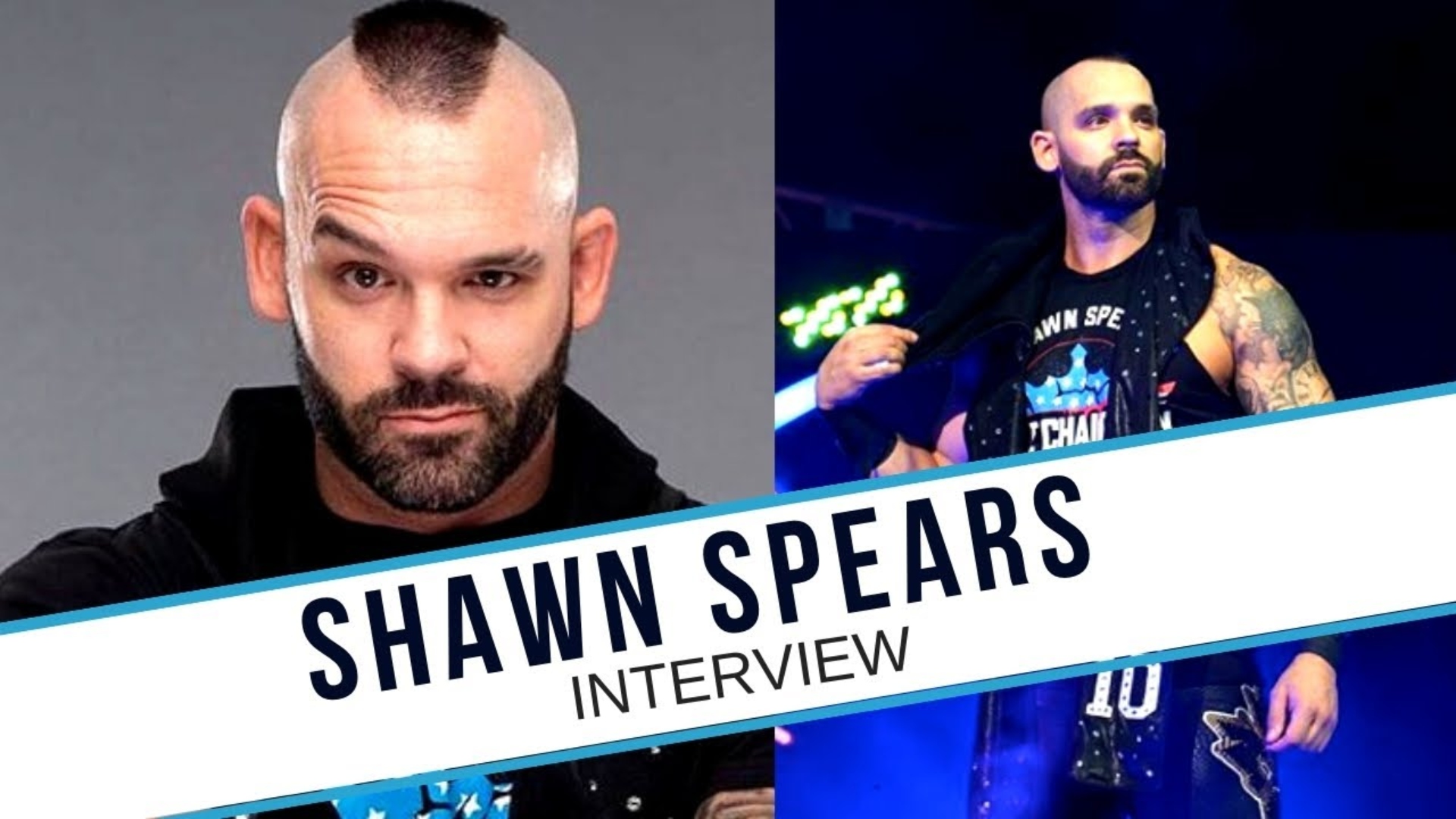 Shawn Spears, who is one of All Elite Wrestling's fastest rising and most dynamic star, was recently interviewed by Instinct Culture's Denise Salcedo on a number of topics, which includes saying that he is the most well-rounded wrestler in AEW, the creative freedom he has in AEW and it is "The Most Exciting" challenge, his relationship with NXT Superstar Peyton Royce and how it is in regards to the Wednesday Night Wars and more.
Below are the highlights:
On saying that he is the most well rounded wrestler in AEW:
"I think in my time in AEW, I haven't been put in a very prominent position. I came in very high profile against Cody, which anybody in that spot is gonna be high profile when you're facing a guy like that but that was in a time when there was no AEW Dynamite yet that received a lot of attention. Since then I think I have shown a lot of versatility…and I've proven that I am pound for pound the most well rounded performer AEW has. I even put myself up against anybody on that roster in terms of being able to adapt to any situation on any given night, in any given moment and that just comes with nearly twenty years of experience and paying attention to the guys that I've tried to emulate throughout my career… I also feel I've earned trust, because I believe in doing the right thing, I believe in professionalism, I believe in putting on the best possible match regardless of the scenario for our audience."
On the creative freedom he has in AEW and it being "The Most Exciting" challenge:
"Coming in the door I heard that talent was gonna have creative freedom. I heard they were pretty much gonna have to put everything on their shoulders, whether it was gonna succeed or fail, it was gonna be on the talent, and I was like 'okay well there is still gonna be some restrictions and some guidelines and there really isn't.' And that is a beautiful thing for someone that's been around for 20 years and someone who's been around for 2 years, just coming into the door of AEW. The ownership of your career is on you, so that is the biggest difference and that's the most exciting challenge with All Elite Wrestling; is to week in and week out, to come up with different content and come up with a different way to present yourself and present talent to the world and hopefully get people involved and get people watching the product."
On his relationship with NXT Superstar Peyton Royce and how it is in regards to the Wednesday Night Wars:
"In terms of my wife, she obviously is a Monday nighter and doing very well. I watch her, I watch when she's on, and kinda give her feedback when she asks for it and she'll watch when I am on and she'll kinda give me feedback of what she thought was good and bad. And that is the extent of our wrestling conversation but we love that about each other. And we love watching each other perform and going back and forth about different concepts and ideas. You'll hear everyone talk about the Wednesday Night Wars and some talent in AEW will call themselves a 'Demo God' and all this kind of jazz. Look, knock yourselves out, sell t-shirts, do whatever you have to do. At the end of the day I don't care, all I care about is that fact that 1.2, 1.3, 1.4 million people are talking about professional wrestling on Wednesday nights."
On WWE offering him a coaching job 3 times, yet still having years left as an in-ring performer:
"In terms of the coaching aspect and things like that, I've always been someone that prides themselves in helping young talent. I have a school in Florida for that exact reason. I believe in giving back to the industry of professional wrestling that has given me a great deal in my life. Having said that, I am not ready to be a coach in AEW. WWE asked me to be a coach 3 times before I left. I took that as a back-handed stab at my in-ring ability, meaning you're probably as good as you're gonna be, you're probably past your peak, maybe we should transition into some coaching. I don't feel that, I feel I have a great deal to give. I still have a lot to accomplish, I haven't hit many of the goals I've set for myself… I also haven't been in the main event scene, so I haven't had to break my body for 20 or 30 minutes every night for 5, 6, 7,10 years on a consistent basis. I probably still have easily another 5,6,7 years of in-ring ability if I choose too, with ease, because I feel fantastic… In order to stay ahead of the young talent, you have to pay attention. You have to see what young talents are doing, and I see what a lot of young talents are doing, they are taking a lot of risks, high risks, hoping for high rewards and with that comes a lot of high deal of danger/risks…"
You can check out Shawn Spears' comments in the video below:
Be sure to join our
WWE / AEW Discord server
and connect with other pro wrestling fans.
---