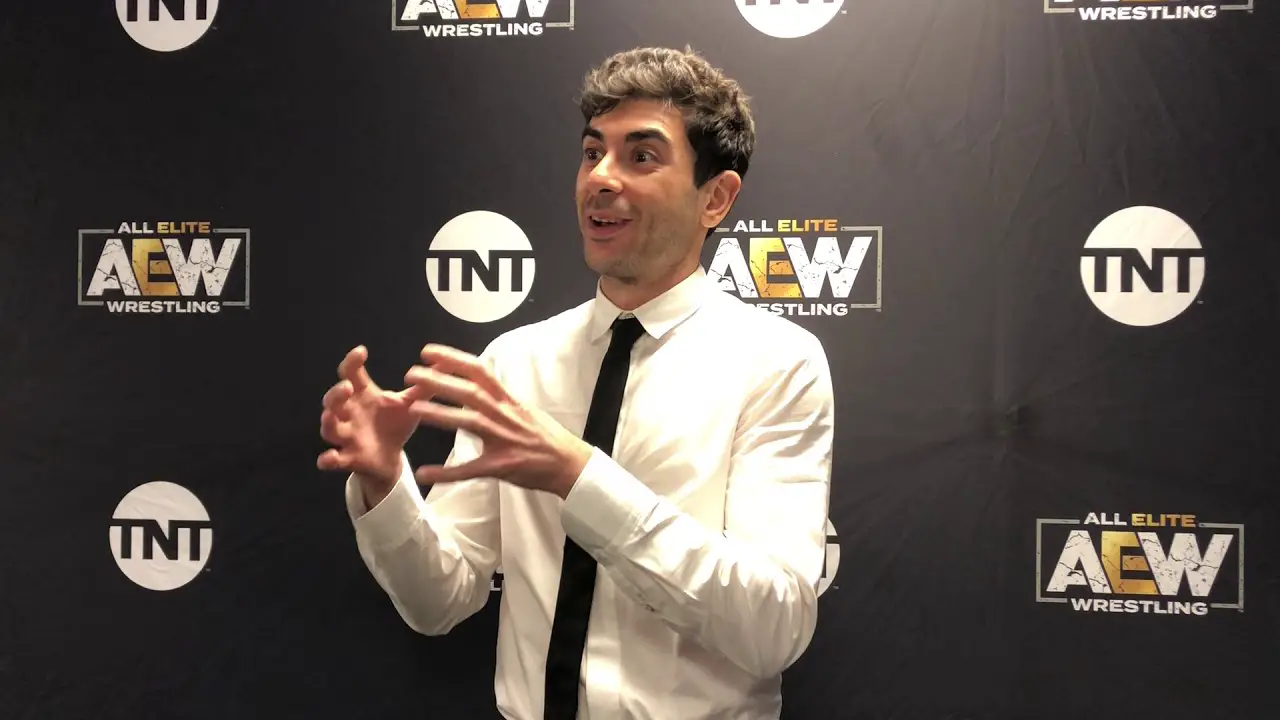 AEW President and CEO Tony Khan recently appeared on Barstool Sports' Pardon My Take, where he talked about his philosophy in running shows early in the pandemic and how he didn't want to do virtual fans just like WWE did. Khan also talked about how he did the exact opposite and still run shows with fans in attendance, but did it in such a way that he knew it was possible by starting in outdoor venues as well as starting with smaller crowds then gradually increasing. Khan then talked about how he handled shows in Jacksonville just like how his family handled running Jaguars games.
This is what Tony Khan said:
"It's been great being able to stay engaged with the Jaguars, but it's also been a great home for AEW." "AEW, we started bringing fans back and doing live shows in August, and safely. We've been doing shows since August, outdoors. We started at 25% in our 5,000 seat amphitheater. So we would have crowds, we'd do a thousand and then upped it to 1,250. The Jags then, a couple weeks later when the NFL started, the Jags and Chiefs were the only teams in the NFL that had fans week one. The Jags went the whole season with no transmissions. Doing these outdoor shows were great."
"My philosophy early in the pandemic, when our competitor wasn't doing any live shows with fans and went with virtual fans. I kind of went the other way, and I pushed back a bit on the idea of virtual fans. I knew it was possible to do shows, if we were outdoors in this amphitheater in Florida, we should be able to get 25% like a drive in movie theater. I was like 'let's bring it back.' And we were the first ones to do it. This whole time we've had fans, and we were doing PPV's all through the pandemic, for over a year, with like 1,250 people. And yeah, it's not the full 5,000 but it still resembles a wrestling show. And it was hard watching, other people are watching people up on a jumbotron in these little boxes. It's not the same, and the piped in crowd noise is not the same. But there's nothing like the packed houses, and we're going back to that in July."
Tony Khan then talked about how in his opinion AEW's Double or Nothing PPV was a better show compared to WWE's WrestleMania, most especially last year's WrestleMania 36, but he feels that this year's two night event were both good shows.
This is what Tony Khan said:
"I'll tell you something; Double or Nothing last year and this year, in my opinion, was a better show (than WrestleMania)." "I liked this year's WrestleMania a lot better than last years. They had some fans this year and everyone there worked their ass off both years. This year I thought, both (were) good shows. They did a two night show and it was a good show. But I thought Double or Nothing this year was outstanding and it was the best wrestling show of the year so far. And last year Double or Nothing, during the pandemic, it kicked the s–t out of WrestleMania last year. The pandemic version last year? Not even close. Double or Nothing was a much better show."