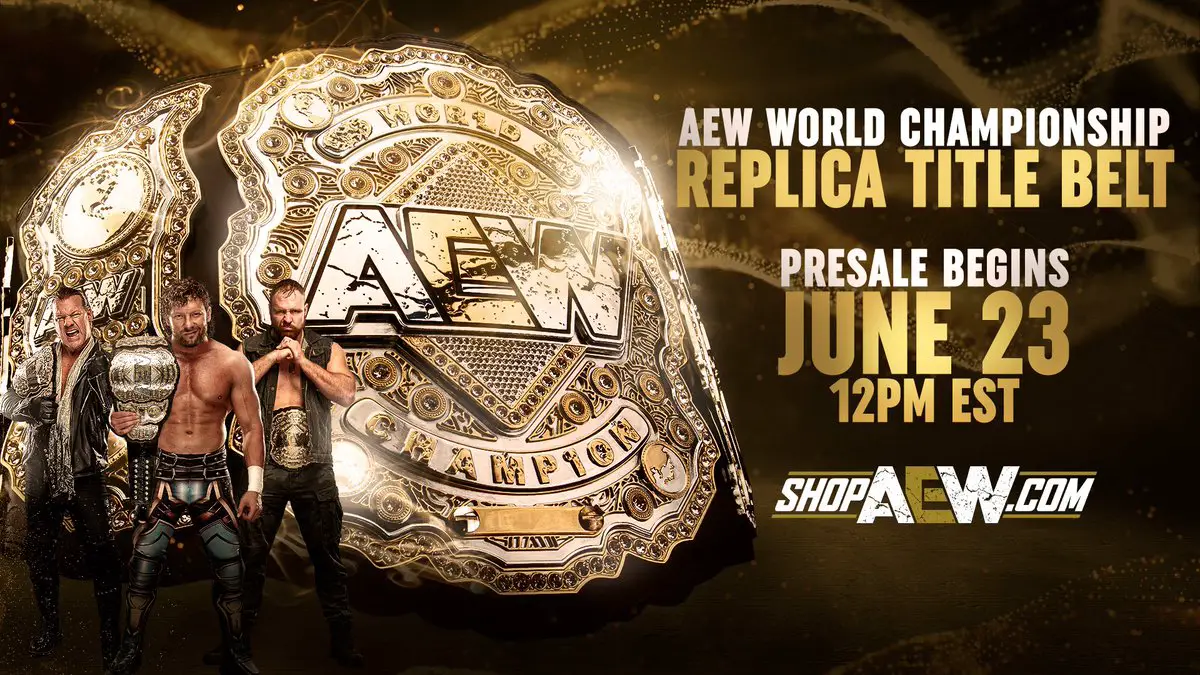 As previously reported, the official Twitter account of All Elite Wrestling posted a close-up picture of what could be a brand-new championship title they could introduce down the line. A number of fans, who were intrigued by AEW's tweet, took to social media and responded to the rumors that AEW could be introducing the Trios Championship or the Women's Tag Team Titles.
An update was recently provided by All Elite Wrestling, where the promotion announced that the titles they showed were actually the AEW World Title replica belts and that pre-orders for the replica belts will begin on Wednesday, June 23rd at 12PM ET.
AEW also announced that their first-ever World Title replica belts will cost $699.99 and any question fans may have on size, weight, details and shipping will be answered on ShopAEW.com.
You can check out the announcements below:
Pre orders begin next Wednesday, June 23 at Noon Eastern – https://t.co/XtpDuzX56R / @ShopAEW pic.twitter.com/kOLJGxZlQO

— All Elite Wrestling (@AEW) June 17, 2021
Here are some additional images of our Official @AEW World Championship Replica Title Belt. When the product page goes live on https://t.co/XtpDuzX56R it will answer your questions on size, weight, details, & shipping. We can confirm the retail price is $699.99 for the pre-order. https://t.co/vBKjpOelsk pic.twitter.com/YRU3kS8Z4s

— All Elite Wrestling (@AEW) June 17, 2021