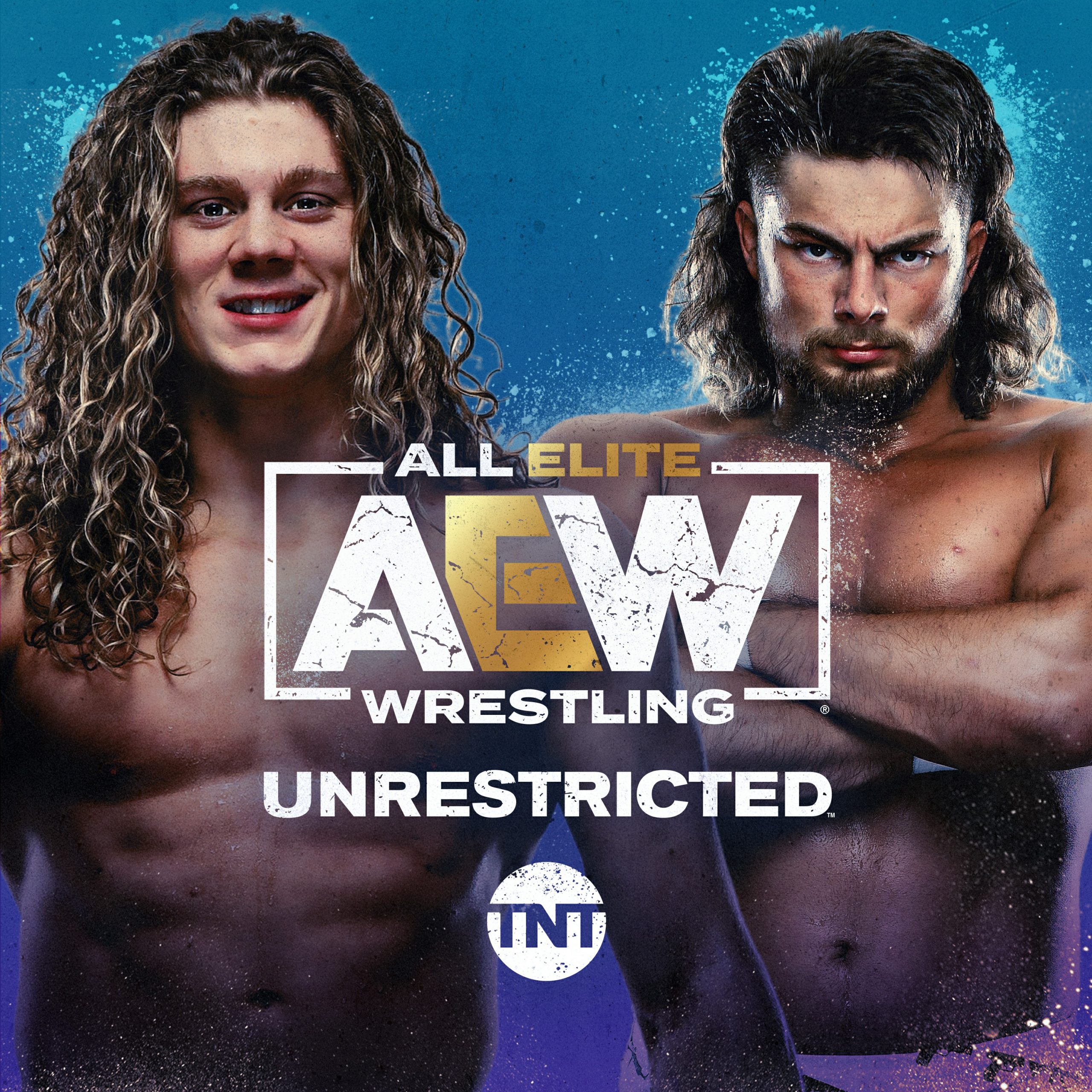 Brian Pillman Jr. and Griff Garrison join Tony Schiavone and Aubrey Edwards on the latest edition of the AEW Unrestricted Podcast.
The Varsity Blondes, Brian Pillman Jr. and Griff Garrison, talk FTR, Colt Cobana and Lance Archer. They recount the Tony Khan nickname that inspired their gimmick and the events that led to them becoming a tag team.
Brian shares stories about hosting freestyle rap battles in the halls of his high school, the significance of the number 41 and the request he made of his late father's former tag partner, Stone Cold Steve Austin.
Griff reveals what his backup plans were in the event wrestling didn't work out, and how he got his start backyard wrestling on his trampoline.
Plus, the Varsity Blondes offer hair care tips, share advice to their younger selves and cast their vote on whether speedos are "hot" or "not." And if you're wondering about Brian Pillman Jr.'s mullet, it's more than hairstyle: it's a functional career decision.
Brian Pillman, Jr. on his father, Brian Pillman, Sr.
"I just made it a point to not overtly study his work so I don't subconsciously do a bunch of his move sets and a bunch of his mannerisms. So I try to maintain, at least if somebody does see some things and some comparisons, at least they're natural and genetic and not like me trying to fit some sort of mold."
Brian Pillman, Jr. on the Varsity Blondes vs FTR
"You gotta be able to counter. You gotta be able to react to the pressure that they're putting on you. It's very intense when you're in the ring with FTR."
Be sure to join our
WWE / AEW Discord server
and connect with other pro wrestling fans.
---