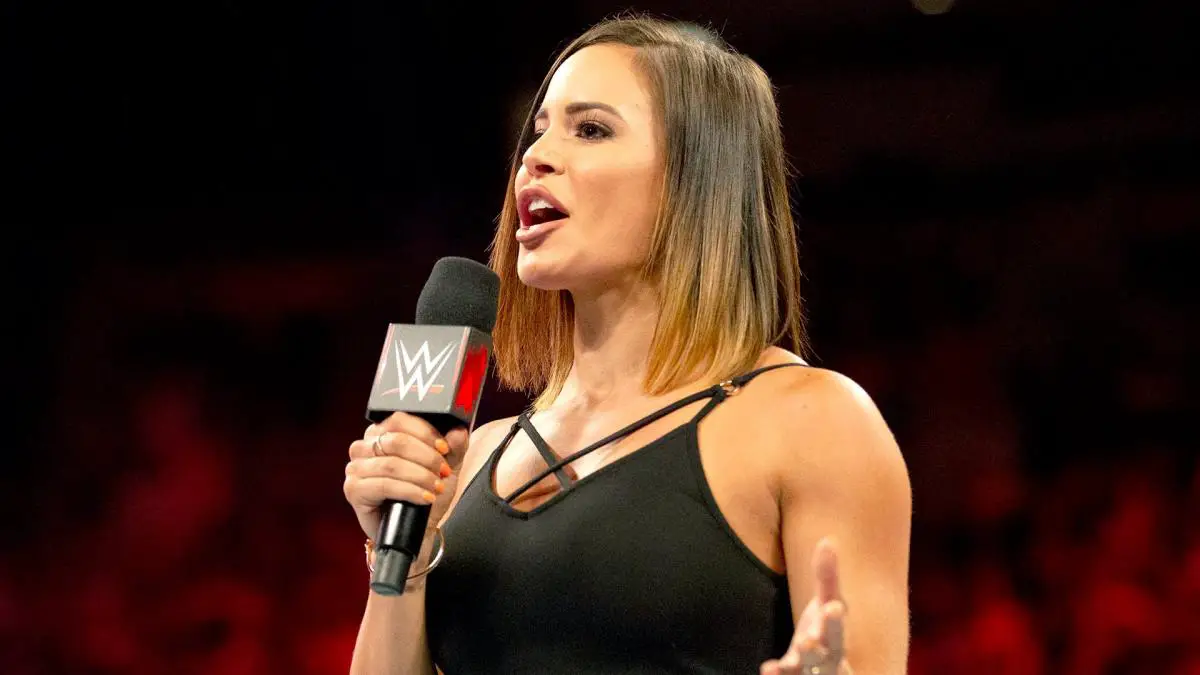 There have been reports of Charly Caruso (real name Charly Arnolt) being done with WWE for good after news was released that she has been having backstage heat with a number of people within the company. The reason for her backstage heat is due to Charly being late to interviews on WWE RAW and that she's even had internal issues with a number of top stars including Sheamus and Randy Orton that has led to the company removing her off of TV for the time being.
Charly Caruso's contract with the WWE is reportedly expected to expire soon and she's not expected to return. When Kevin Patrick was hired by the WWE as their new backstage interviewer as well as the new host of RAW Talk, that was reportedly a direct message to Charly Caruso that she won't return and she was being replaced as those are usually her roles.
Now that Caruso is most likely done with WWE, there's reportedly a good chance she will end up in AEW if they are interested in signing her and if she wants to remain in the pro wrestling business as she is reportedly good friends with AEW President and CEO Tony Khan. In fact, it was Khan who invited her to watch a WWE SmackDown show back in 2016 and that is where Caruso met Mark Carrano and she was then introduced to Michael Cole and that led to her being hired by the WWE.
Caruso replaced AEW Chief Brand Officer Brandi Rhodes, who was WWE's announcer at the time as she was leaving the company with her husband, AEW Executive Vice President Cody. Caruso has yet to comment on reports of her having backstage heat in WWE or rumors of her possibly leaving the company and signing with other promotions such as AEW, but updates will be provided as it becomes available.
Be sure to join our
WWE / AEW Discord server
and connect with other pro wrestling fans.
---