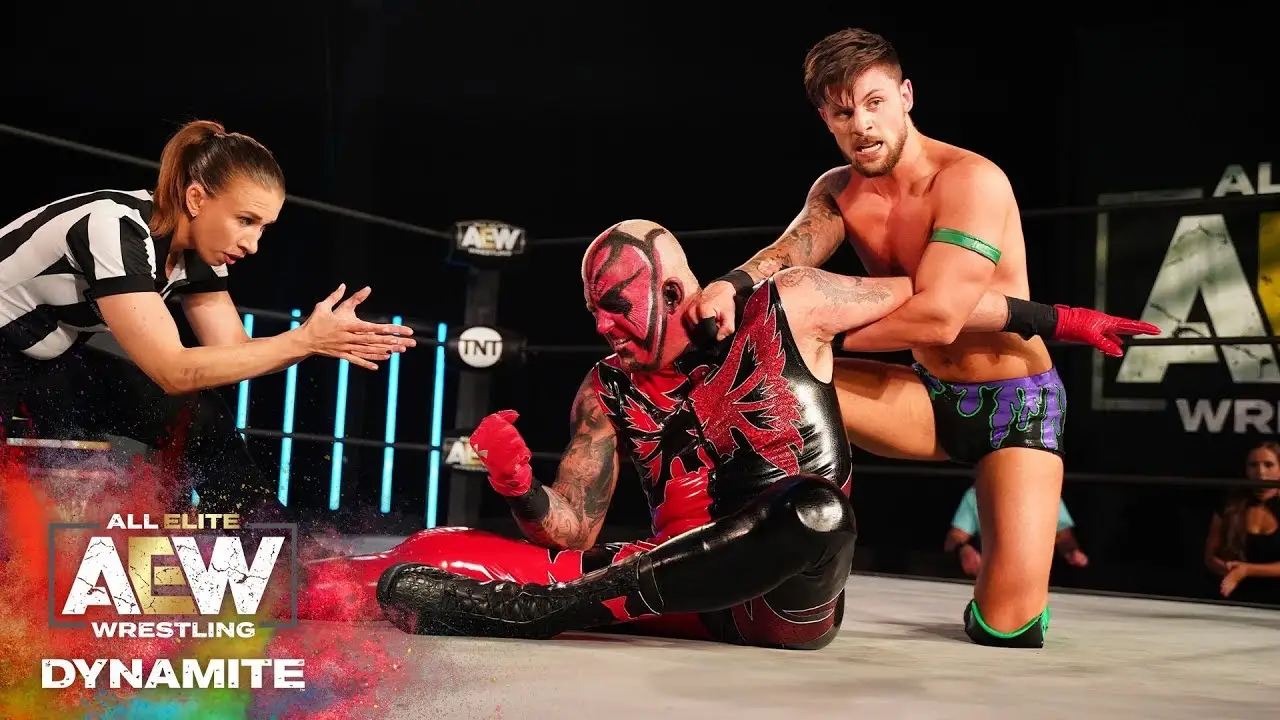 The ratings for AEW Dynamite and WWE NXT were released Thursday. According to a report by Showbuzz Daily, AEW is back on top in a big way. AEW out ranked NXT, in both views and the 18-49 demo.
AEW drew 731,000 viewers way up from last week's 683,000 viewers and finished 24th overall. They finished 29th overall last week. As with the last three week's shows. This show took place in front of no fans in Georgia at the Nightmare Factory. That show featured two TNT Championship Title Tournament Quarter-final Matches with Kip Sabian Vs. Dustin Rhodes and Darby Allin Vs. Sammy Guevara. The buzz around Dustin Rhodes possible last match helped fuel the night as well.
NXT drew 665,000 viewers down from last week's 692,000 viewers. It finished 50th overall, up from last week's 58th overall.
The total combined audience for both shows was up from last week to 1.396 million viewers. It was 1.385 million viewers last week.
Based on the ratings, still, most people in the US were watching one of the three cable news networks but that seems to be changing as there were more regular shows ranking in the top 50.
Demographic breakdown:
Viewers 18-49 – AEW: 0.25 / NXT: 0.18
Female viewers 18-49 – AEW: 0.20
Male viewers 18-49 – AEW: 0.31
Viewers 18-34 – AEW: 0.13
Female viewers 12-34 – AEW: 0.11
Male viewers 12-34 – AEW: 0.14
Viewers 25-54 – AEW: 0.29
Viewers 50+ – AEW: 0.30
See all the TV rating history for 2020 with our Wednesday Night War: AEW vs. NXT TV Ratings Tracker.
Be sure to join our
WWE / AEW Discord server
and connect with other pro wrestling fans.
---