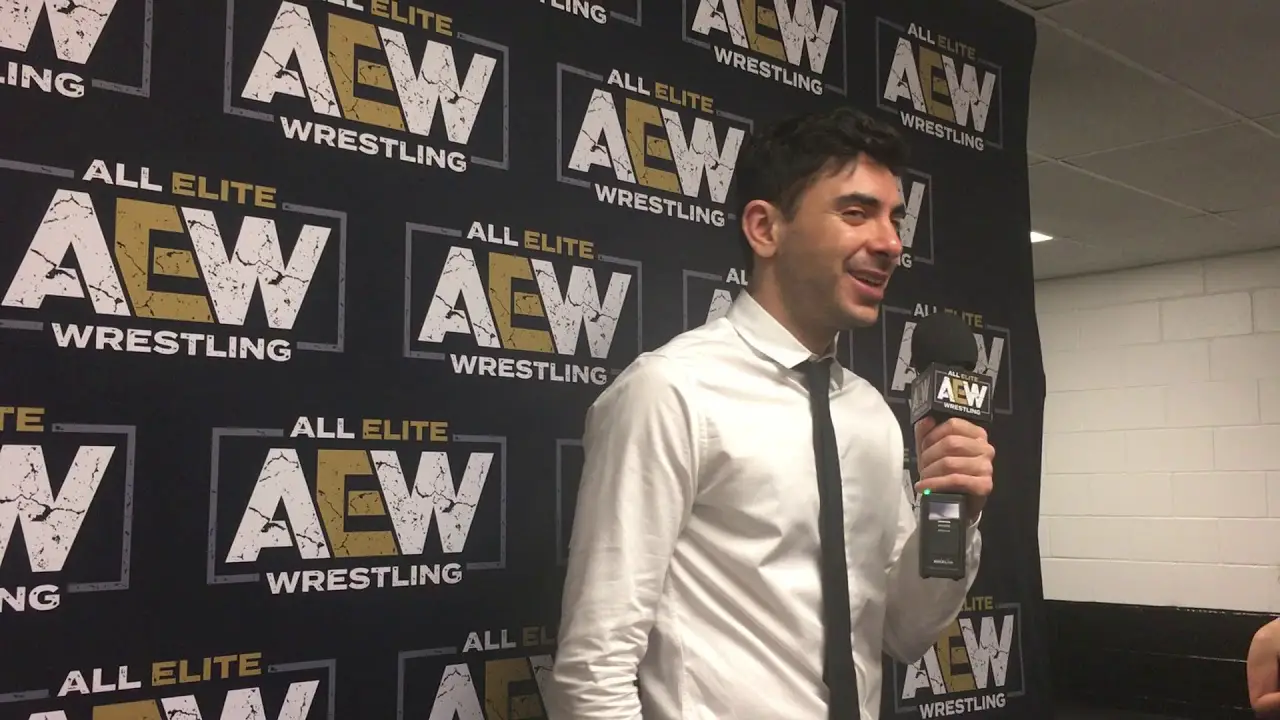 Immediately following this past Saturday night's AEW Fight For The Fallen PPV Event, AEW President Tony Khan was interviewed by several members of the media. He was asked when a venue for their upcoming weekly TV show will be announced as well as the day it will be aired on TNT later in the year. Tony Khan didn't give a specific date but he did say that all this information will be revealed prior to their All Out PPV.
This is what Tony Khan said: "It won't be that long, it's coming, it's coming." "There will definitely be announcements soon and I would say, we've got a lot to do before All Out. … I would say well before All Out. I can't give an exact date, but certainly before All Out, but we're really focusing on getting to All Out. Along the way, I'll definitely have more information."
Although there was no specific day given, there has been speculation that AEW's upcoming weekly TV show will air Wednesday nights. That would not be in direct competition with the WWE.
AEW's show would avoid RAW which is shown every Monday night and SmackDown LIVE which is on every Tuesday night. It was noted that AEW is also trying to avoid competition from the NBA which is usually shown on Tuesdays and Thursdays.
Khan didn't give a specific date once again and just repeated what he previously said which was all the information will be revealed prior to their All Out PPV.
This is what Tony Khan said: "Yeah, we'll definitely make an announcement before All Out of the night and some dates, it will be really exciting." "Hopefully, announce what we're going to do. A really big debut showed planned and after that I'm really excited because I think there's been a void for a long time. The interest we've done and the business we're doing shows there's a real, genuine demand for our product and that there is a demand for wrestling with these kind of production values, this caliber of wrestling, the focus on wrestling, and this kind of mindset we have for it. People questioned if there was enough audience to sustain a major league, high-production value, second wrestling company, nationally, weekly. I think we've shown there is, there isn't any question now. We made a big gamble and I think it's going to pay off."
You can check out Tony Khan's full comments in the video below:
Be sure to join our
WWE / AEW Discord server
and connect with other pro wrestling fans.
---