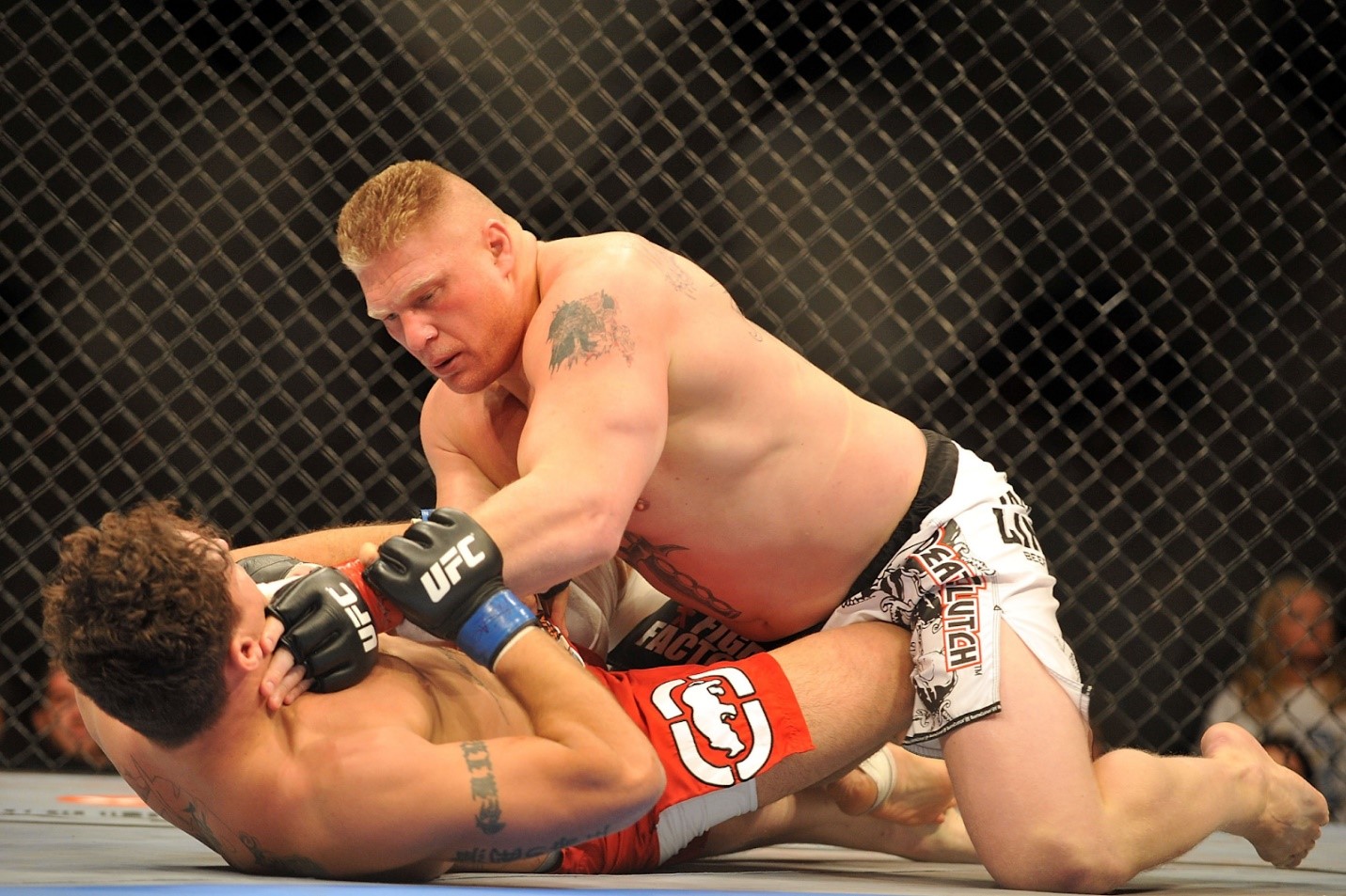 As a WWE fan, I am always excited for the major events but the events are turning out to be pretty bleak lately due to empty arenas. To find solace, I turned towards streaming, and while watching Tom Hardy's Warrior on Hulu in Canada, I got interested to explore the MMA industry.
While watching some mixed martial arts matches, I discovered that several WWE wrestlers actually have the MMA background besides Brock Lesner.
Therefore, I have prepared a list of WWE superstars who have had a good run in the MMA industry.
1. Jack Gallagher
Most of you know The "Gentlemen" Jack Gallagher because of his infamous handstand to get out of a headlock but it is quite shocking to even consider him standing in the MMA rings. This might come as a surprise for most of you but Jack Gallagher has a short, decorated, and successful career in the amateur MMA.
Gallagher has an undefeated record of 2-0 and he got both of his winnings by the first-round submission. The 5'8″ wrestler might not appear intimidated but he had excessive training in Brazilian jiu-jitsu and a background in kickboxing, mixed martial arts, and boxing.
2. Sonya Deville
Sonya Deville did portray some traits of her MMA style in her WWE character such as a shadowboxing gimmick during her entrance. She has been associated with two different MMA organizations, including the University of MMA (The U) and CFL (California Fight League), with a win-loss ratio of 2-1.
Both Deville wins occurred in CFL where she defeated Allenita Perez and Jeselia Perez. At the University of MMA, Deville lost to Jasmine Pouncy at Fight Night 9.
Deville has appeared on both WWE brands Raw and SmackDown. Although, she is yet to win a title, but allegedly good things are planned for her characters.
3. Shinsuke Nakamura
Who can forget the iconic entry of Nakamura on SmackDown with his energetic theme? Nakamura instantly became the beloved character among fans because of his hard-hitting ability and his skills seem justified after seeing his MMA background.
As an MMA professional, Nakamura fought in 5 matches with 3 wins, 1 loss, and 1 no contest record. Many fans blame WWE for not using his ability to the fullest and dumb down his character after a phenomenal start.
4. Bobby Lashley
WWE-wrestler-turned-MMA-fighter, Bobby Lashley had a great run in the MMA industry with a portfolio of working with 12 different MMA organizations, including StikeForce, Bellator, and Titan, and made a successful career with over 15 record wins and 2 losses.
Lashley's MMA wins include, 8 victories by submission, 4 victories by KO, and 3 victories with bout by decision.
Even after returning to WWE, Lashley is still under contract with Bellator MMA. So, it is possible to witness Bobby Lashley in the cage again.
5. Ronda Rousey
It should not come as a surprise. Rhonda Rousey is an iconic MMA athlete who set groundbreaking standards for female wrestlers all over the globe. She was one of the biggest money-spinner for the MMA brand before her debut in WWE. She dominated the MMA world for four years as a UFC Bantamweight Champion (2012-2016) and becamebecome UFC 2018 Hall of Famer.
Overall, Rousey has competed in 14 MMA matches of which she won 12 matches (9 by submission and 3 by knockout) and lost 2 (both by knockout).
With an MMA background and global fan following, Rousey is one of the most decorated female MMA-turned-WWE-Wrestler. However, Rousey has left WWE in 2020 due to the hectic schedule and her antipathy towards WWE fans.
6. Shayna Baszler
Before dominating WWE as an NXT Women's Champion, Shayna dominated the MMA industry for quite some time. Despite having 15 MMA victories (13 by submission, 1 by knockout, and 1 by decision), Shayna is known for his fair share of 11 MMA losses (2 by submission, 6 by knockout, and 3 by decision). Her last 4 MMA fights were all in losing efforts.
After her successful run in NXT Baszler is now fighting in the Raw brand teaming with Nia Jax.
7. Batista
After leaving WWE and before joining Hollywood, Batista embarked upon his MMA career by getting Brazilian jiu-jitsu Purple belt and attended a Mixed Martial Arts event, Strikeforce in June 2010.
Bastista competed with 40-fight veteran Vince Lucero and defeated him by technical knockout in the first round. Now he is enjoying his successful career in Hollywood but you can always expect him to take a U-turn to professional wrestling.
Wrapping Up:
So, how many wrestlers' MMA backgrounds did you know already?
Certainly, pandemic impacts the sports industry and the way people watching it. If you did not find the kick of watching WWE anymore then watch your favorite athlete competing in UFC and other MMA events.
Be sure to join our
WWE / AEW Discord server
and connect with other pro wrestling fans.
---