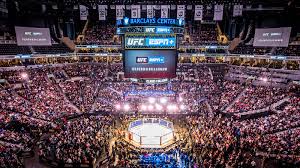 It's finally happened. Connor McGregor is out of the UFC top rankings. The Irishman may just have doubled his money with the sale of his Whisky company (Proper 12), but his MMA career isn't going so well.
The latest UFC rankings were just released, and Connor's name is nowhere to be seen – unless you scroll down to the #6 Lightweight fighter. Other than that, there are some other exciting changes, except for Khabib Nurmagomedov (still sitting in #1)
Let's take a quick look at the latest UFC Rankings. And what about Aljamain Sterling?
UFC Men's Pound-for-Pound Rankings
If you make it onto this list, then you are the cream of the crop. Only the 15 best fighters in the UFC ever get honored with a position. Let alone can stay there as long as legends like Khabib Nurmagomedov, Connor McGregor, and Israel Adesanya have.
Biggest Change – Connor McGregor
There has been a lot of action taking place since the last time the UFC rankings were updated. Adesanya was at 3rd, Blachowicz was 14th, and wait…where's Connor?
 Conor McGregor has officially left the Men's Pound-for-Pound rankings for the first time since reaching it. After suffering two heavy losses, first to Khabib and then to Poirier, it was bound to happen.
He was already ranked at #15, so this change shouldn't come as a surprise to the UFC world. Aljamain Sterling was the one who bumped Conor out, sliding into that 15th position for the first time in his career. It must be an exciting time for him.
Other Major Changes
The biggest jump on the list comes from Jan Blachowicz who managed to win on decision against Adesanya in a technical fight. Adesanya, unfortunately, lost three positions and now sits at number 6th because of it. Other than that, most people moved up or down by 1, except for Petr Yan who fell 6 positions after his DQ decision loss against Aljamain Sterling (which saw him creep into the list).
Weight Rankings
Each weight class also has its own top 15 rankings – both for male and women classes. If you want to see a complete list of these classes, look at the UFC official rankings.
There weren't that many major changes. It is worth looking at the Lightweight rankings, where Conor McGregor is still ranked at #6 despite dropping in the overall rankings.  There were also quite a few changes in the Heavyweight and Flyweight divisions. The biggest Marcin Tybura had the biggest gains (+4) in the Heavyweight weight.
UFC Betting Markets
Betting on the UFC is as popular as boxing. When the big fights are touted, the odds start flying and in the beginning there is often some disparity amongst the margins offered by the online bookies. It is always good to back your favourite fighter early on with a small bet by getting early UFC odds and then keep hunting odds manager websites that show you different odds from different online bookmakers.
You can keep on placing bets at the right odds for your and even hedge your bets in some cases. Then, of course, once the action begins, you can take full advantage of in-play betting as the UFC fight is underway.
Summary
The main changes happened on the Men's Pound-for-Pound rankings, but there are still other changes worth checking out. The heavyweight and flyweights saw the next biggest changes amongst the weight classes.
Now that you know the latest updates, you can start chatting about who you think is going to be the next big fighter. It's always important to stay up-to-date with the latest rankings.
Be sure to join our
WWE / AEW Discord server
and connect with other pro wrestling fans.
---