If you love pro wrestling, you'll know how exciting matches can already be. Whether the participants have built up a long-standing rivalry or are just being introduced to one another as new blood, every frog splash, suplex, and near-three-count pin are thrilling dramas in their own right. With that in mind, you might not think there's any reason to make these matches any more exciting, but you'd be wrong, and here's why.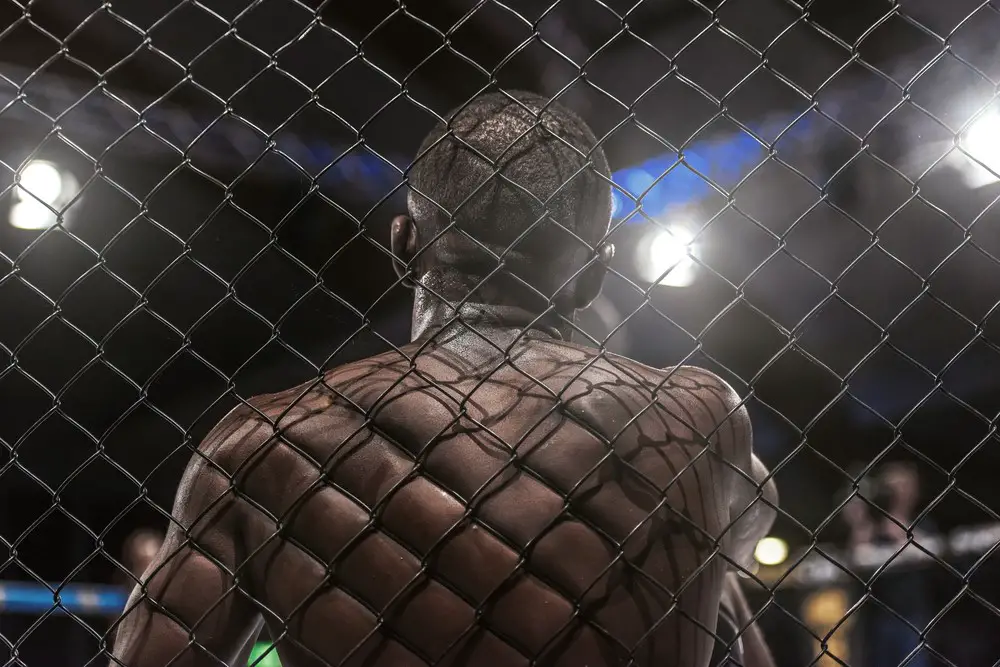 Betting on professional wrestling can add an entirely new dimension to an already satisfying pastime. When you've got skin in the game, so to speak, the twists and turns of each match feel all the more personal and affecting. If you're wondering how to get started in this strange, compelling world, fear not – we're here to help you. Here's how you can get started betting on pro wrestling.
Learn how to bet first
It might sound strange, but there's an art form to betting, and you should try to learn as much of it as you can before embarking on your pro wrestling betting journey. For this, we'd recommend spending a little time on a practice online casino platform, then graduating to the real thing. That way, you can learn about bankroll management, odds, and other things you'll need to know as a wrestling bettor. Why not check out www.casimba.com/en-gb/ as a place to start? There, you'll find everything you need to train with casino gaming.
Immerse yourself in the sport
Pro wrestling is a sport unlike any other, but it does have some similarities. Betting on pro wrestling is all about learning the characters, strengths, weaknesses, and data sheets of every wrestler on the roster, whichever promotion you're betting on. Like other sports betting, pro wrestling relies mainly on luck, but there is an element of strategy as well, and if you don't have the knowledge – if you don't immerse yourself fully in the world of pro wrestling – then it'll be hard to make informed decisions when push comes to shove.
Remember it's all about the writing
Professional wrestling – that is, many promotions that are popular among fans – is different to regular sports in one key way: the outcome of matches is often pre-ordained. It's not fair to say wrestling is "fake", because the injuries wrestlers sustain and the physical feats they have to perform are very real indeed. However, it would be fair to say that the events that occur during a wrestling match are often scripted to happen. With that in mind, remember that you're trying to predict what writers and creatives are thinking rather than the outcome of an actual sporting event.
Learn the different kinds of wrestling bets
Like with other sports, there are different kinds of bets you can make in wrestling. Match outcomes tend to offer the lowest odds, which means you can't expect to make a serious amount of money from this sort of bet. Special bets, meanwhile, revolve around potentially unexpected or disruptive events such as a wrestler interrupting a match, someone being knocked off a ladder, or someone being put through the announcer's table. All of these could be things that could happen during a match, and betting on them happening will increase your payout while also increasing your risk of losing.
Pay attention to feuds and storylines
For this reason, it's important to pay attention to what's going on during major storylines in whatever promotion you're focusing on. Watch wrestlers who are feuding, wrestlers who are forming stables, and storylines that involve multiple wrestlers. These tend to be where you can try to predict events that might occur during upcoming matches and thereby potentially win more difficult bets. If you're a big pro wrestling fan, you're probably already paying attention to these events anyway, but try to keep written records of all the data you're observing.
Try to place more obscure bets
Let's take WWE as an example here. Everyone who loves to bet on pro wrestling events will be betting around big calendar events like the Royal Rumble, Summerslam, and others. If you want to guarantee a less crowded field of competition, it might be a good idea to try and bet on less popular events or on smaller matches. This could also be a great way to build up your betting strategy and get to know the ins and outs of wrestling betting. Everyone will be betting on major events, so the chances of a big payout are much, much smaller than they would be for less "important" matches.
Keep a big bankroll, but don't bet big
The first rule of betting – whether it be sports betting, casino gaming, or any other kind – is to make sure you've got enough money to cover a potential loss streak. The last thing you want is to face financial adversity because a spanner has been thrown in the works of your betting strategy. At the same time, it's also important to keep an eye on the amount you're betting each time. Bigger, more risky bets aren't usually worth taking, because if you lose, you could undo the careful progress you've been making. Try to make smaller bets more often if you want to bet safely.
---
These are some of our tips on how you can start betting in the world of pro wrestling. Of course, there's much more to it than this, and if you want to make a career out of it – as many often do – then you'll need to hone your skills over a long period of time. However, if you show the right amount of dedication (and enjoy a little luck), you could even make this your main job instead of a side hustle!
Be sure to join our
WWE / AEW Discord server
and connect with other pro wrestling fans.
---