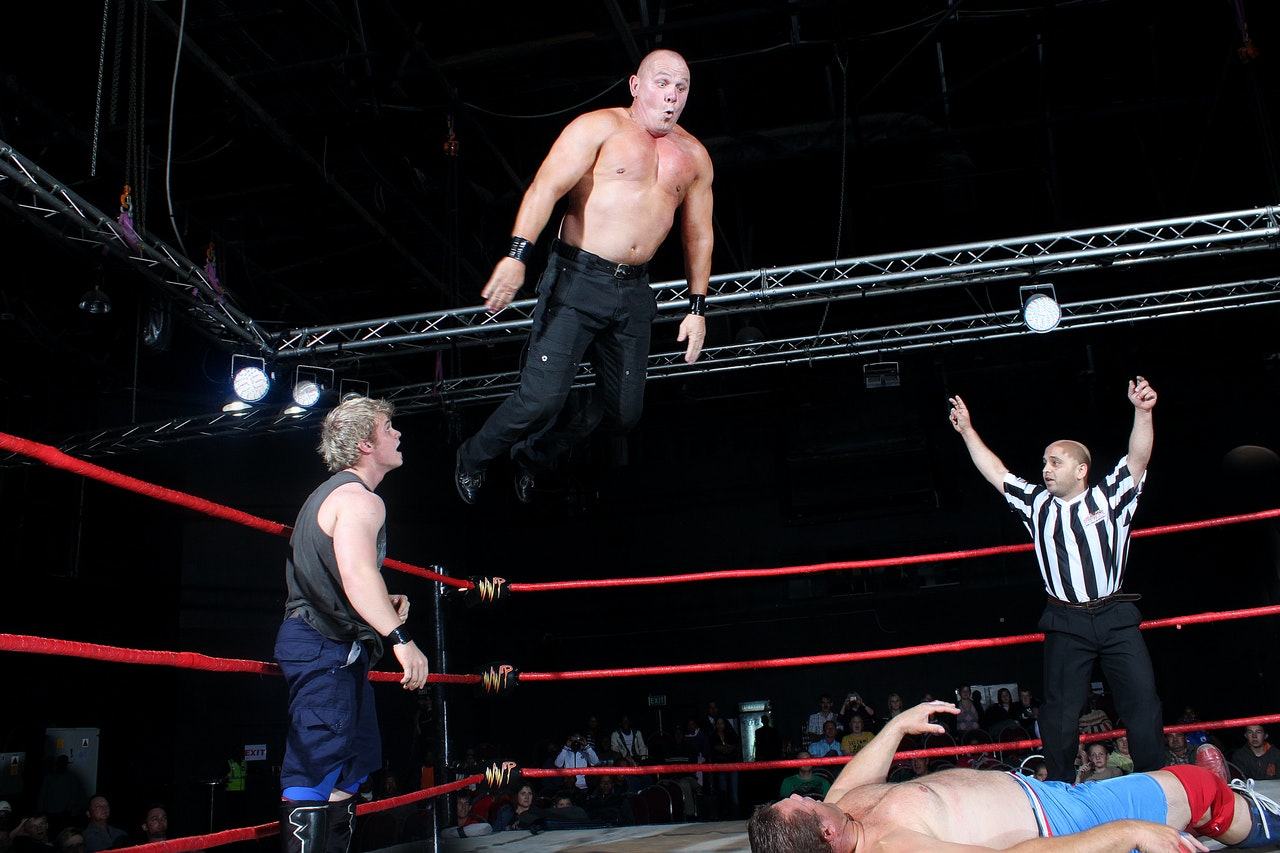 The WWE and Vince McMahon have enjoyed something close to a monopoly within the wrestling industry for much of the last decade. The rise of AEW since 2019 has finally managed to challenge
the status quo, giving mid-level wrestling stars an alternative place to work and earn good money.
There's no question that these alternative promotions are rapidly gaining ground on the WWE, and many second-tier WWE superstars are now considering their options for 2021. AEW are especially keen to hire "former WWE superstars" and are offering lucrative contracts in the hope of tempting some of these men and women away from the WWE. For some of these superstars, Tony Khan's operation is a tempting proposition and there is also a thriving scene in Japan crying out for American superstars.
With this in mind, let's take a look at a few of the WWE Superstars who could be leaving during 2021.
Drew Gulak
Drew has already been released from his contract which suggests a move is definitely imminent – it could be worth placing a bet on this one with Unibet Betting who specialize in wrestling related wagers. That said, he left the WWE once already in April 2020 and was back just a few weeks later. The truth is, Drew has never been a perfect fit for Vince McMahon's ridiculously over-the-top version of pro wrestling, and a move to AEW might allow him to live up to his real potential. Whatever he chooses to do, lets wish Drew the best of luck during 2021.
The Viking Raiders
These guys have never really clicked with the American audience despite repeated attempts to brand and present them in a number of different ways. The Viking Raiders first appeared as hardcore bad asses, but the WWE later changed their minds and decided to present these guys as a light-relief comedy duo instead.

The Viking Raiders are clearly very capable technically, and previously had a huge fanbase over in Japan. Ivar is currently recovering from injury, but when he is ready to fight again this impressive pairing may well decide to fight somewhere other than the WWE.
Cesaro
Cesaro is a huge fan favorite, constantly being praised and discussed in every online wrestling forum. Unfortunately, this superstar is now 40 years old and doesn't seem anywhere near as popular with the WWE management as he is amongst fans of the sport. Cesaro would be a huge draw over at the AEW and could easily begin battling for the top belts and prizes if he joined that operation. Cesaro is running out of time to make his wrestling career the outstanding story that it should be – lets hope he does something about this in 2021.
Lana
What would the WWE be without its attractive female eye candy, always on hand to add a little sex appeal to the otherwise unexceptional entertainment? This beautiful actress recently suffered "devastating injuries" to her legs during a WWE match in December, and it looks as if she won't be returning to the ring anytime soon.
Lana's Husband Miro already competes for the AEW, and the couple have previously commented on the difficulties of each of them working for different wrestling promotions. It would be great to see Lana join her husband at AEW during 2021, or perhaps even pursue a career outside of the wrestling world. Lana already has a huge social media following, and it's easy to imagine her picking up a few modeling contracts with little effort if she decided to go down that path.
Sami Zayn
The word is that Sami has already extended his contract with the WWE until late 2021, but this 36 year old superstar still has a huge amount of untapped potential that may or may not end up being used if he continues working with the WWE. He recently lost his title to Big E, and it's unclear what the WWE has planned for him at this moment in time.
A huge number of fans would love to see Zayn switch over to AEW, as he is a hugely capable fighter that commands respect from all corners of the wrestling world. Sami may be the least likely to retire from the WWE on this list, but there's no doubt that the thought of him jumping over to the other side would be both intriguing and exciting.
Be sure to join our
WWE / AEW Discord server
and connect with other pro wrestling fans.
---