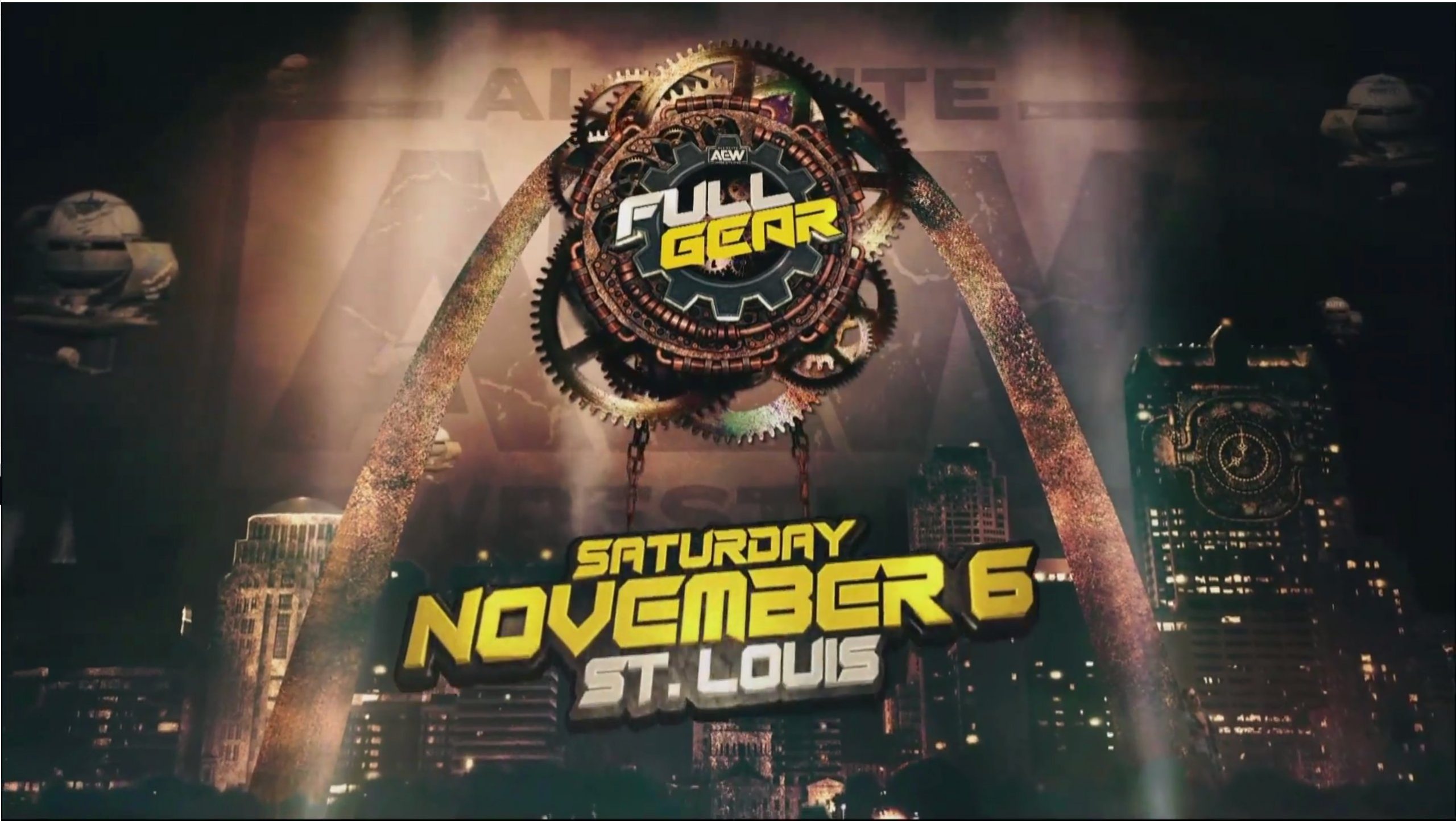 Top 4 Upcoming and Underrated Stars Likely To Get Better Roles before Full Gear
No matter whom they are or their level of experience, some wrestlers never really get the chance to deliver up to their potential. There are many causes to this, and it is not totally the wrestler's fault. Sometimes they just need to go through the ranks, while sometimes; there are already too many baby faces and heels.
This sort of situation makes it easy for talented superstars to fizzle out without fans getting to see them at their very best.
However, with AEW coming into the game in 2019, there have been many first-time opportunities for newcomers and second chances for flops that couldn't perfect the script. There will be another avenue for these opportunities and second chances as AEW Full Gear comes to town in November. It may not be as big as Double or Nothing, but it is definitely the biggest event before the year rounds up, so it is now or never.
Even several PBA online betting sites have been piling up odds on which superstar could become a major player in the industry, and there is a real feeling that Full Gear may just be the start of something massive
Why AEW Full Gear?
The AEW Full Gear is one of the Big Fours!The PPV is one of the top events that the pro-AEW management has used to catapult unrecognized and underrated talents to the top.
While AEW usually saves the best talents and matches for their biggest event, double or nothing, it is proving quite difficult for them to engineer a repeat.  The surge in talents looking to claim a spot in the brand makes it impossible for the management to keep them outside the spotlight for May 2022.
With this situation, the company would be looking for an alternative PPV to set up thunderstorm matches and storylines, and Full Gear fits the bill. After all, what better event is there to showcase underrated top talents who could become the faces of the brand than Full Gear. 
As it stands, every AEW fan's attention is fixed on the big dogs while ignoring the rough diamonds that are yet to shine.
Evelyn Balyton is lover of everything that deals with men and ladies in pants kicking the butts out of each other for priceless championships. She covers pro wrestling as an Analyst and punter and has pretty much carved out a reputation for herself for accurate predictions. You can see more about me here.
Upcoming and Underrated Superstars to Watch Out For Full Gear
Hangman Page
He was supposed to be a straight-up big fish, but the ton of complaints about him getting preferential treatment took its toll. The result was to see a really talented superstar slowly but steadily get dropped from the top cards.
A former member of the Elite, Hangman has built his character and career from scratch, which he has done superbly well. So for AEW fans, the popular opinion is high time he gets seriously included among the contenders for the world championship.
John Silver
Ask any AEW fan who they believe legitimately has a chance to go to the top in the dark order, and you will get to hear Brodie Lee (now late) and John Silver. The latter, however, is the focus.
AEW has found a way to throw fans and analyst's different ways. When we feel they are going to push this guy to the top, they just turn it right on our face and pick a deceptively solid and charismatic character from where we are not expecting.
If I am right and AEW tends to swing that way, then John Silver could just be the catch. It is time to break out of the circle, and doing it with 'FULL Gear' on is best for business.
Wardlow
Why he plays the character of MJF's most trusted ally, there is no doubt that AEW is stirring something for the fans in the character of Warlord.
Clearly not wanting to go the way of Lance Archer, whose exposure, I believe, was too sudden, AEW has built Warlord to be a slow, in-depth personality that could pick on MJF and start the progression of his careers to the highest heights.
The popular belief in the locker room is that Warlord time may just be sooner than most fans, though, and I would be surprised if the bubble does not burst on Full Gear, that is, if it takes that long. Warlord is clearly a world championship material, and the brand won't have a problem showcasing him as such, starting from Full Gear.
Shawn Spears
Shawn Spears is not exactly underrated. He just seems to be that guy that Pro wrestling brands don't exactly know what to do with, and this has sadly seen him feature as a mid-card player in the industry. Despite being an In-ring Veteran, the 39-year-old has never really been a top player, with his years in the WWE being one to forget.
At AEW, he started quite well and drew viewers' attention when he dropped Cody Rhodes with a nice steel shot. He looked to be the perfect heel, but for some reason, AEW seems to have gone the way of Spears's previous employers. While he is currently a member of the Pinnacle and a mid-card heel, everyone knows he could and should be more.
AEW may consider getting more out of him as they want to make his last years in the ring worth it. So don't be shocked to see him get into a tense storyline that could put his name in the mouth of fans again.
Conclusion
The pro wrestling industry has been able to stand out from different sports and usually keep its audience enthralled with new narratives, faces, and storylines to keep the tension up. So it is only normal for wrestlers who have never had a share of the spotlight to get a chance to do so.
Full Gear is only three months away, and if there is a major twist in AEW, then these names will likely be the ones to create the scripts. sbobet
Be sure to join our
WWE / AEW Discord server
and connect with other pro wrestling fans.
---