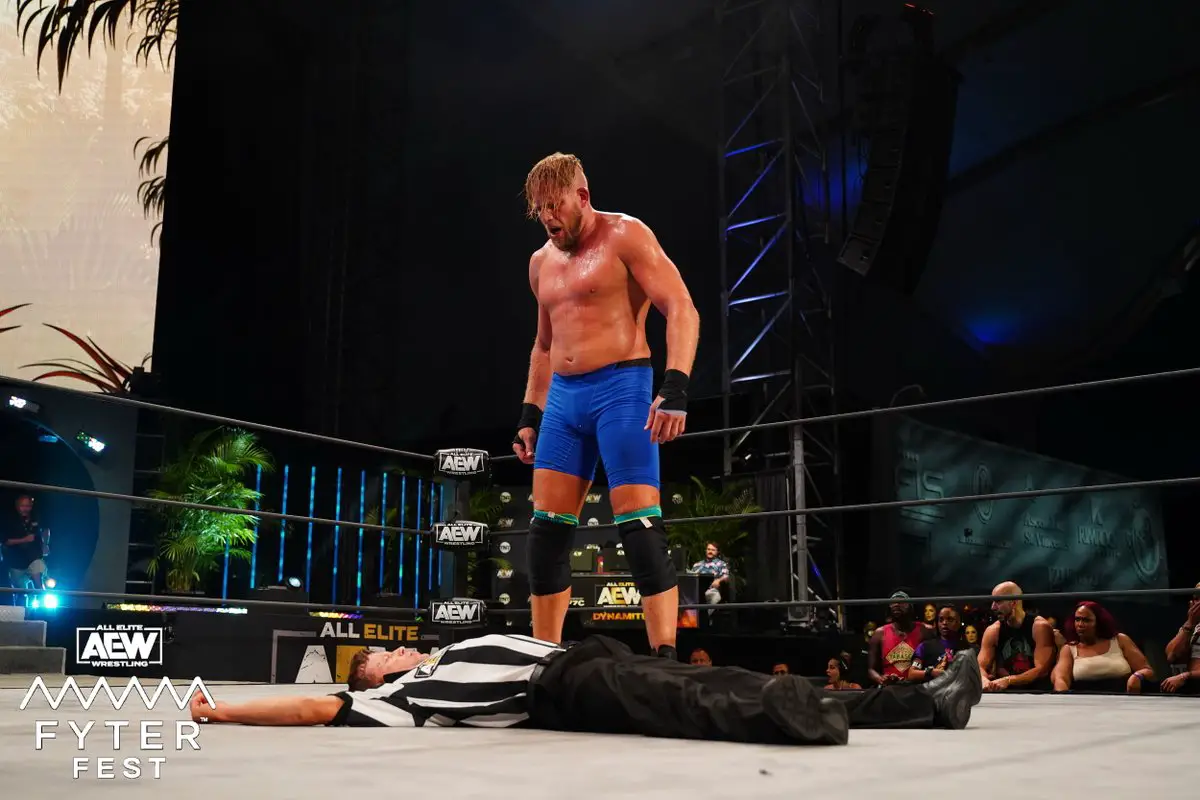 Recent years have certainly seen some intriguing moments within the pro-wrestling scene. Be it the return of Goldberg to face Brock Lesnar a couple of years ago, the emergence of newer talent such as Samoa Joe and Bobby Roode. Or even the return of legends like Edge and Bobby Lashley, wrestling has always had surprises. This has undoubtedly been the case with boxers making moves in the industry, usually in some intriguing one-off matches.
Some of the most notable tie-ins between the two disciplines have taken place at wrestling's premier PPV event, Wrestlemania, where it's become customary to have special guests involved. This was certainly the case where Floyd Mayweather Jr. took on the Big Show in a No DQ bout that wasn't actually Wrestlemania 24's main event. However, with the way that bout ended, it's gone down as the most infamous matchup from that year's Show of Shows. Rather famously, Mayweather took off his boxing gloves and knocked out Show with a pair of brass knuckles thanks to a devastating right hand.
It has certainly been customary for such big events and crossovers to historically take place at Wrestlemania. For instance, during pro wrestling's heyday in the eighties and nineties and the infamous Attitude Era that featured not only Stone-Cold Steve Austin and The Rock, but also the stable D-Generation X with members such as Shawn Michaels and Triple H. Mike Tyson was recruited by D-X to be the 'Special Enforcer' between Michaels and Stone Cold, in a special-referee type arrangement.
As would also be the case at Wrestlemania 24 with Mayweather, Mike Tyson would turn on D-X and give Michaels a fierce right hand at the end of the match. This followed a fast-count to give Stone Cold the win, with Jim Ross uttering the infamous line 'Tyson, Tyson, Tyson, right hand' in disbelief at the decision.
Those intriguing boxing-related tie-ins in wrestling can be seen to be a catalyst for further crossover events within the fighting sphere, especially within the last few years. Indeed, one of the biggest things to have occurred in recent years has been the rise of content creators on the likes of YouTube stepping into the ring. Such as both Paul brothers, Logan and Jake. Jake Paul has portrayed his credentials thanks to a series of quick knockouts against the likes of Deji, KSI's brother, and most recently former MMA star, Ben Askren.
However, the most intriguing fight between a YouTuber and a boxer is yet to come, featuring Jake's brother Logan and the unbeaten Floyd Mayweather Jr. who of course stepped into the ring with the Big Show at Wrestlemania. By looking at the news and updates on professional boxing, it becomes possible to determine that the bookmakers see that fight as a foregone conclusion, with Mayweather being handed a practical 90% chance of winning in what has been billed as a super-exhibition fight. 
It's worth noting how interesting those specific bouts were in their own right and indeed how such events could happen in the future. Those YouTuber bouts have added another dimension to any potential wrestling events. It could even be possible for the likes of Jake Paul to face-off against Brock Lesnar at a future Wrestlemania, which would certainly draw in big viewing numbers.
Be sure to join our
WWE / AEW Discord server
and connect with other pro wrestling fans.
---