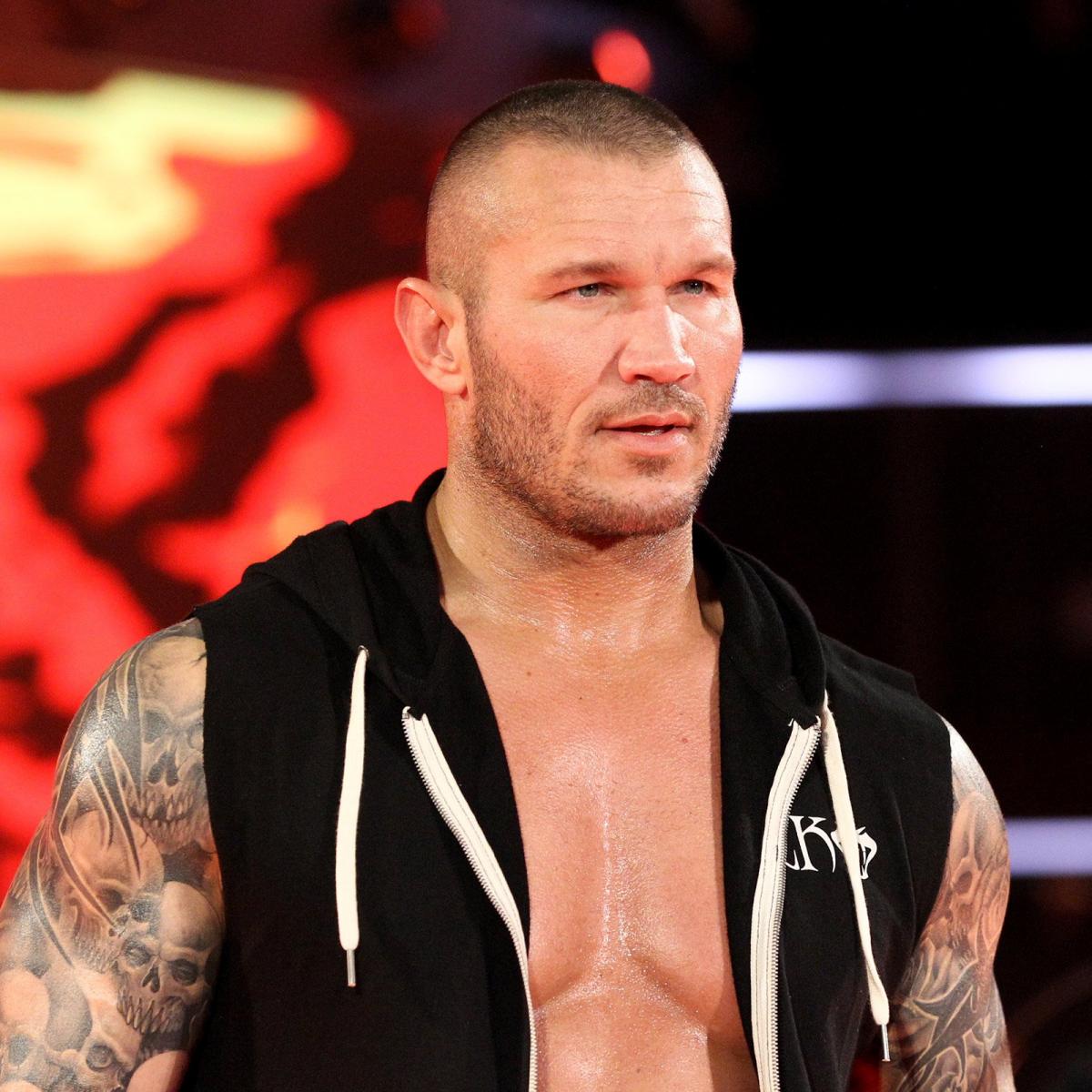 RKO has become three of the most lethal letters in professional wrestling over the last two decades. However, in 2016, one young WWE fan believed he had all the answers to superstar Randy Orton's finishing move.
On a recent episode of the WWE Network's short-lived hidden camera show "Swerved," producers brought in a young Randy Orton fan named Dash for an interview with WWE commentator Todd Phillips. Dash had no idea Orton was waiting behind the curtain, coiled and ready to deliver his famous finishing move.
When Phillips asked Dash why he liked Orton, Dash confidently stated that he knew how to easily counter the RKO. "I know exactly how to deal with the RKO," he explained. "What about Randy Orton? I can tell when he's about to do something and when he's not."
Backstage, as the show's producers and wrestlers laughed, Phillips continued to encourage the young fan about why he was so sure he could get out of an RKO, asking him to speak directly into the camera and send Orton a message. That's when The Viper attacked.
When Orton appeared from behind and put Dash in position for an RKO, it wasn't a counter that stopped the former WWE Champion; it was a heartwarming hug and a shriek of excitement, a reaction that has since gone viral in the wake of Orton's absence from WWE.
Following Orton and partner Matt Riddle's loss of the Raw Tag Team Championship in late May, it was announced that The Viper would be sidelined for an extended period of time due to a back injury. Since then, there have been few updates on Orton's health and recovery.
Given other wrestlers' histories with back injuries, some fans are concerned about what this could mean for the WWE Grand Slam champion's career. Orton reportedly recently underwent surgery to fuse his lower back together.
Do you have anything to say to The Viper? Sound off in the comments.
Be sure to join our
WWE / AEW Discord server
and connect with other pro wrestling fans.
---