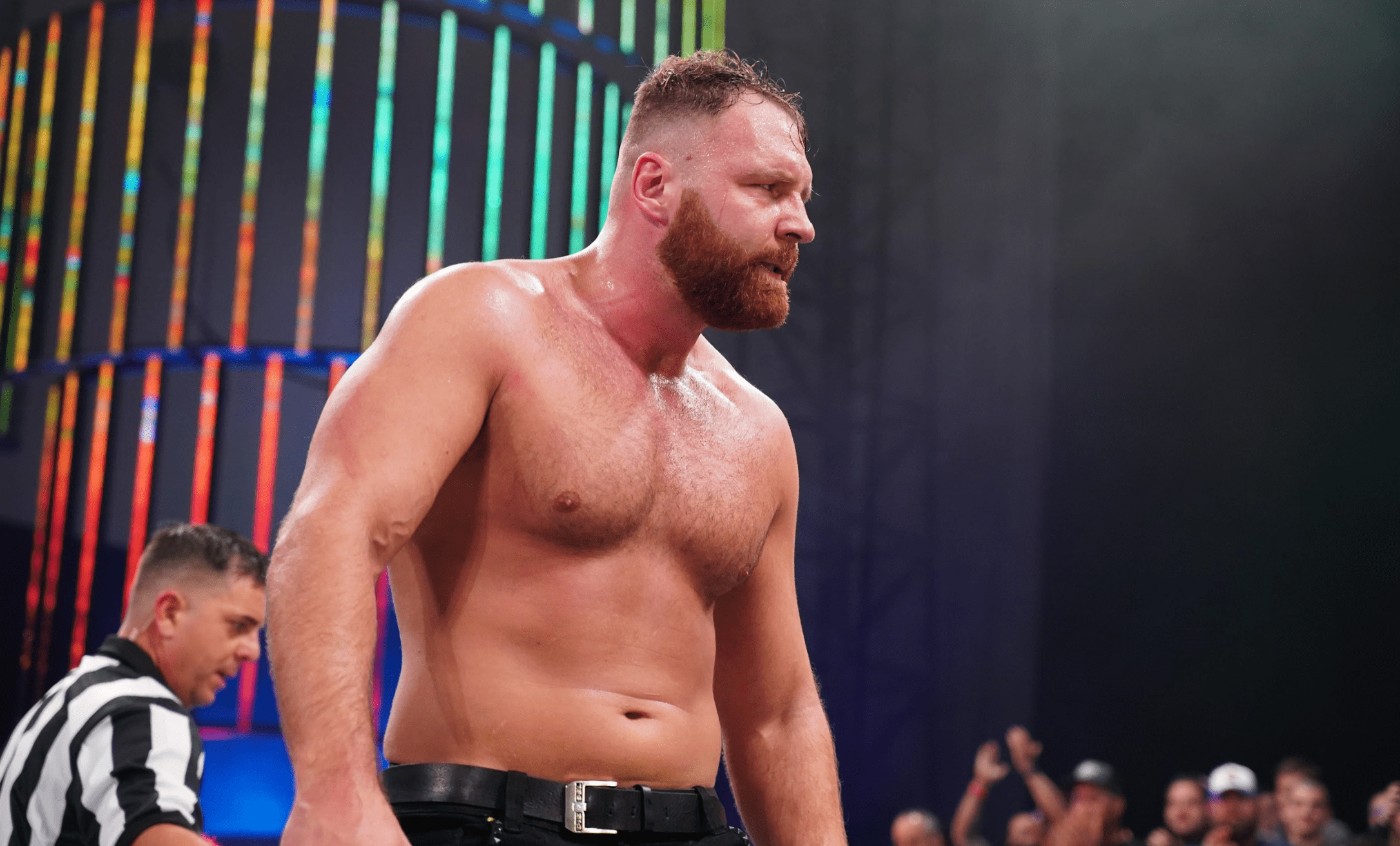 Renee Paquette, AEW World Champion Jon Moxley's wife, recently had the premiere episode of her brand-new podcast called "Oral Sessions with Renee Paquette." As her first-ever guest, Paquette invited her husband Jon Moxley as he talked about his childhood, why he doesn't spend much money and more.
Below are the highlights:
On his childhood:
"I was pretty quiet. People often describe me as quiet or shy. I've never described myself as shy because I'm not shy or afraid or timid to talk or express my opinion. I just don't always feel the need to talk. I feel a lot of people need to fill the silent spaces. If I'm sitting in catering or whatever and there are three or four people at a table, I don't feel the need to talk just to hear myself talk or make conversation, especially if it's people I know and I'm comfortable with.

I will just sit there. Sometimes I don't have anything to say. I'm very easy to talk to. I'm just not chatty. I don't think that makes me shy. But as a kid, if I was in a class where there were friends of mine or people I feel comfortable with, I could be the most talkative kid in the class. Then I could go to another class where I don't know anybody and I might not say a word the entire school year."
"I came from a particular area in Cincinnati called Piccadilly which is sort of notorious for a bad reputation. It is a big area of apartments. It was government housing or subsidized housing. Everybody is poor. Everybody is fighting all the time. If you look at somebody the wrong way, you get attacked. You are getting jumped. When I got my back stolen, it was the first bike I ever had.

I was so proud of it. I was an innocent child at this point. I left it outside my apartment and the next day it was gone. That was the legit moment where I think my mind said, f**k everyone. The world is out to get you. Everyone sucks. Stay in your own bubble because everyone is out to get you and everyone is trying to take something from you. It really f**ked me up getting my bike stolen. It did put a certain switch in my mind where I didn't trust anybody."
"I started getting mixed up with some of the bad kids. You have to. That's survival. Then you get strength and empowerment by hanging out and being on the team instead of outside the team. We got involved in car dipping where you go through the neighborhood and check every unlocked car. If somebody didn't lock their car, you get in and run your hands along the floors and the seats.

You check the glove box and get change or CD's or whatever you can steal from the car. Everybody shoplifted everything. Everybody stole because we didn't have money. That's how you got stuff. Stealing to me wasn't even a thing. It was just how you were supposed to live."
On why he doesn't spend much money:
"I'm so used to having no money so I horde it all. I think the benefit to that is I never got expensive tastes. I don't need to buy anything. I don't buy anything. My truck is five years old. I bought that in cash and I will drive that until the wheels fall off. I don't feel the need to buy another house. Being famous, I don't care for that.

If I could make the same money and wrestle at the local rec center in front of 500 people every weekend, I would do that. I just want to wrestle. I can live off a nickel for the next 12 months if it came down to it. I've done it before. Not so much for me. Not even for you (Renee) because I know you're good. It's for potential family in the future or people that I have to take care of like my mother or my sister and her family.

What if something happened? I feel a responsibility to protect people if there was a need. Even leaving WWE, when you first start considering walking away from a check with a potential lot of zeros on it, the fiscal responsibility to your family, is this irresponsible? Is it selfish? But yea, always on mind is saving and being frugal and not trying to become somebody I'm not."
Be sure to join our
WWE / AEW Discord server
and connect with other pro wrestling fans.
---