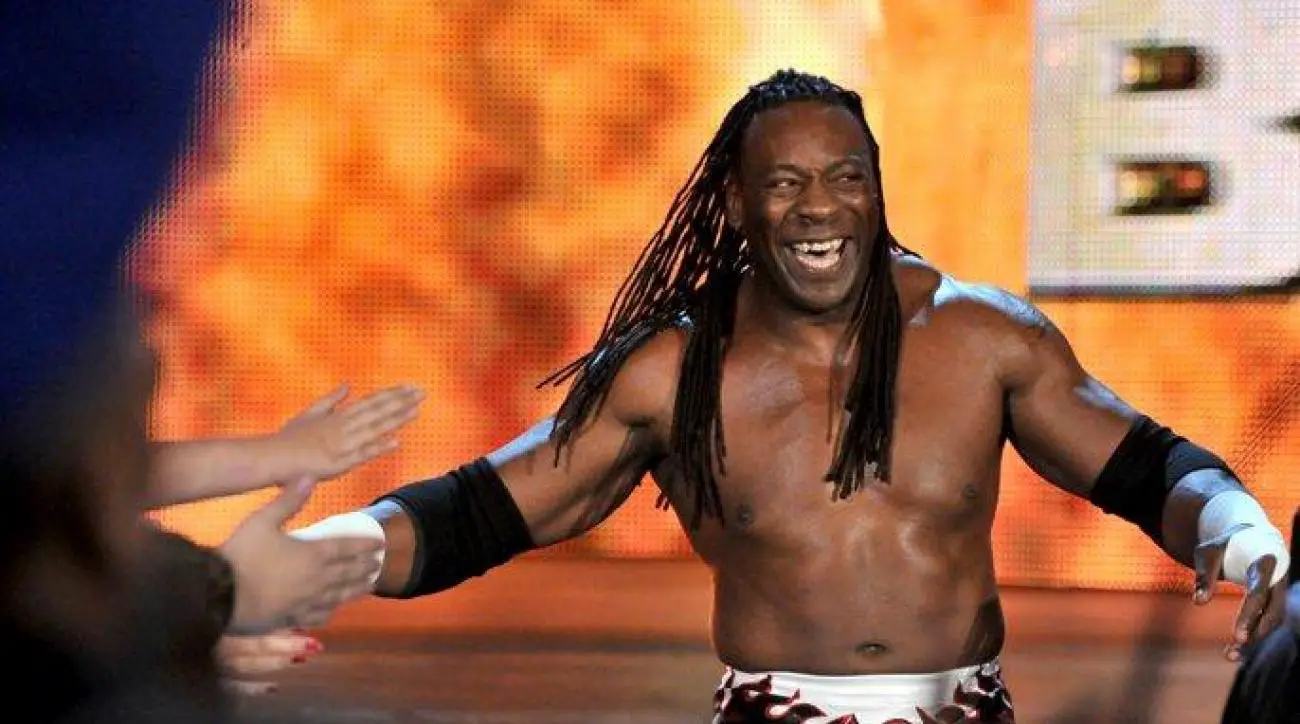 Fans have been wondering what will happen next, ever since Sting made his debut in AEW last week when he arrived to aid Cody Rhodes and Darby Allin against Team Taz. The 61 old wrestler Sting who a few years back became a WWE Hall of Famer stated that he will be retiring from wrestling during his time in the AEW. The match (if it happens) in the AEW is said to be his "Final Farewell" from the world of Wrestling.

Now The Question Arises, Who Will Sting Face?

Booker T voiced his opinion on who could face Sting during the latest episode of Hall of Fame Podcasts with Booker T. He shared his views on potential opponents that would face Sting, and one of them included fellow wrestling legend, Chris Jericho.

Chris Jericho has never actually faced Sting in a match before, even though the two were in the same company on different occasions just before joining AEW. Jericho showed an interest in facing Sting after he commented on Instagram about the teaser for the upcoming match. Jericho stated that it would be "cool" if the two faced each other in an AEW match.

The match between Jericho and Sting would send a wave of nostalgia among long-time fans of both wrestlers.

Booker T stated in the Hall of Fame Podcast that even though Sting is a 61-year-old wrestler he still has the potential to stand against someone like Jericho.

The former World Champion Booker T expressed his views that it doesn't matter how long Sting can last in the ring against someone like Jericho. He implied that the match between Jericho and Sting could be one of the most memorable matches in wrestling history.

Booker T used the example of Shawn Michaels and Undertaker's classic encounter in WrestleMania 25. Booker expressed how it was a significant and memorable encounter in WrestleMania 25 and certain similarities can be drawn between Sting and Jericho.

The pacing of Shawn Michaels and Undertaker's encounter will make an excellent blueprint for Sting's match. Booker thinks that if the AEW match between Jericho and Sting went accordingly then it will be a historical moment that could level this unforgettable encounter.

Furthermore, Booker stated that veteran wrestlers should work with the younger generation. He explained how someone like Darby Allin can become the main event if he faced a veteran like Sting. He also elaborated that Sting can still hold his own against Darby despite his neck injury.

The former world champion implied that a veteran's last match against a younger wrestler is about passing the torch and paving the way for the young blood. He also stated that Sting may be old, but he still has the vigor to face someone like Darby.
Sting has signed a contract with the AEW for multi-year work, there is no guarantee that he will wrestle but Sting may be used as a full-time character. Possibly as a mentor or a manager.
Be sure to join our
WWE / AEW Discord server
and connect with other pro wrestling fans.
---