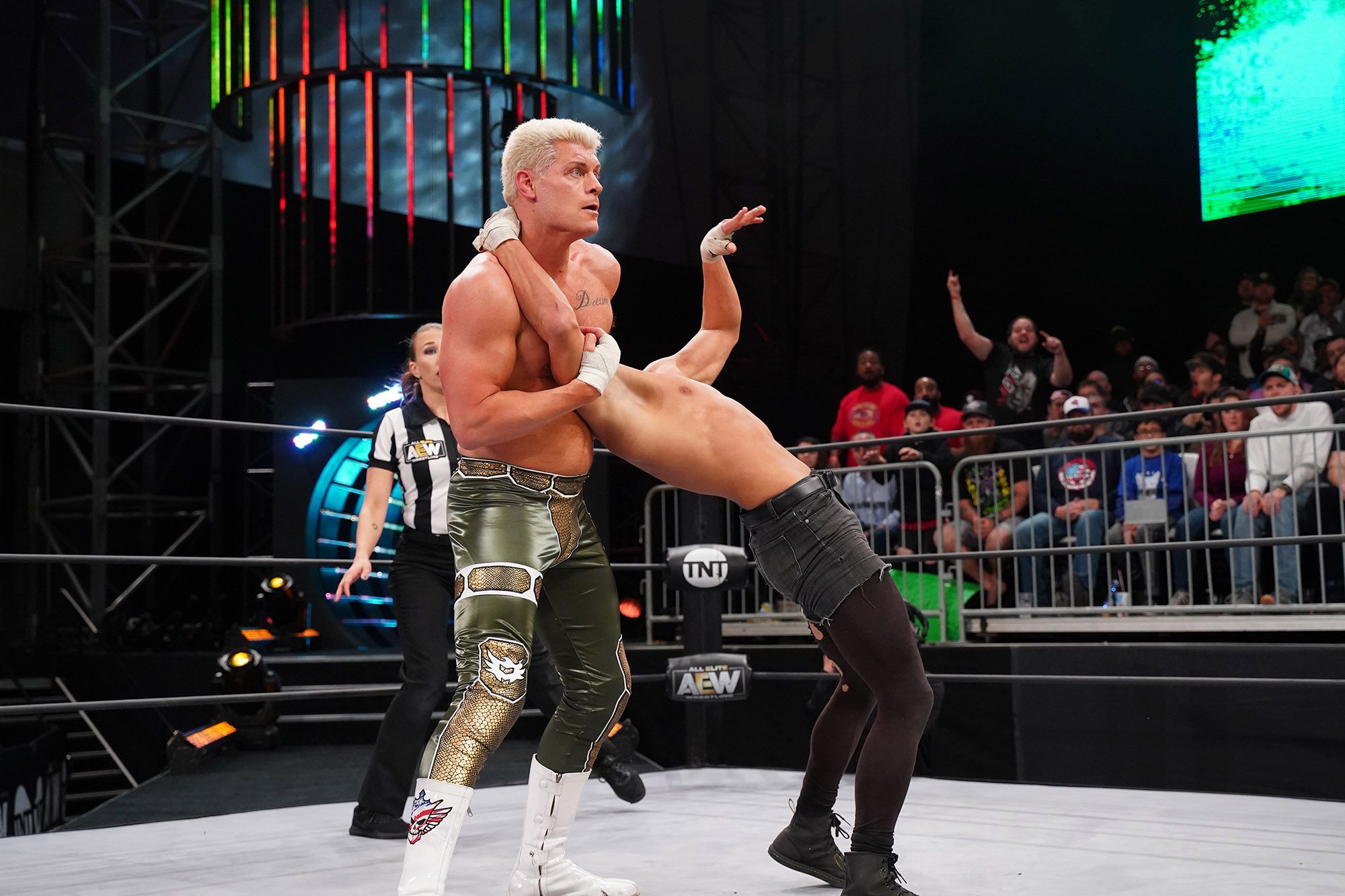 All Elite Wrestling EVP Cody Rhodes recently sat down with TV Insider. They discussed a wide range of topics included what is going on with a third AEW show and what he expects to see out of the promotion now after one year.
The plan is AEW Dynamite will remain a two-hour show and AEW Dark will continue as a one-hour show on YouTube. This new AEW show is one that Rhodes seems to think will present itself soon.
"We have to move from novelty to commodity. One thing we've continued to do is recruit. People wonder why we're recruiting when we only have this two-hour bullseye to hit. We know that this third hour is going to present itself soon. And I don't mean a third hour of Dynamite. I mean a separate hour on a WarnerMedia network. We'll be able to diversify and freshen up the content on a regular basis."
Rhodes discusses why he is on the Go-Big Show, that it is in part of AEW success and the brand's upward trajectory.
"Nobody is here by chance. Everyone here is in an upward trajectory. That stuck with me. I'm there not solely because of my management team or myself. It's because I represent AEW, and AEW is on this upward trajectory that is amazing. If you think about it where we started and what we're doing now, the business is forever changed. I don't mean that with hyperbole or bravado. I say that with pride because I love wrestling and want to see it change. "
Rhodes went on to talk about AEW's first year, working during the COVID-19 pandemic, Go-Big Show, Stephen Amell, and more. Check out the full interview here.
Be sure to join our
WWE / AEW Discord server
and connect with other pro wrestling fans.
---