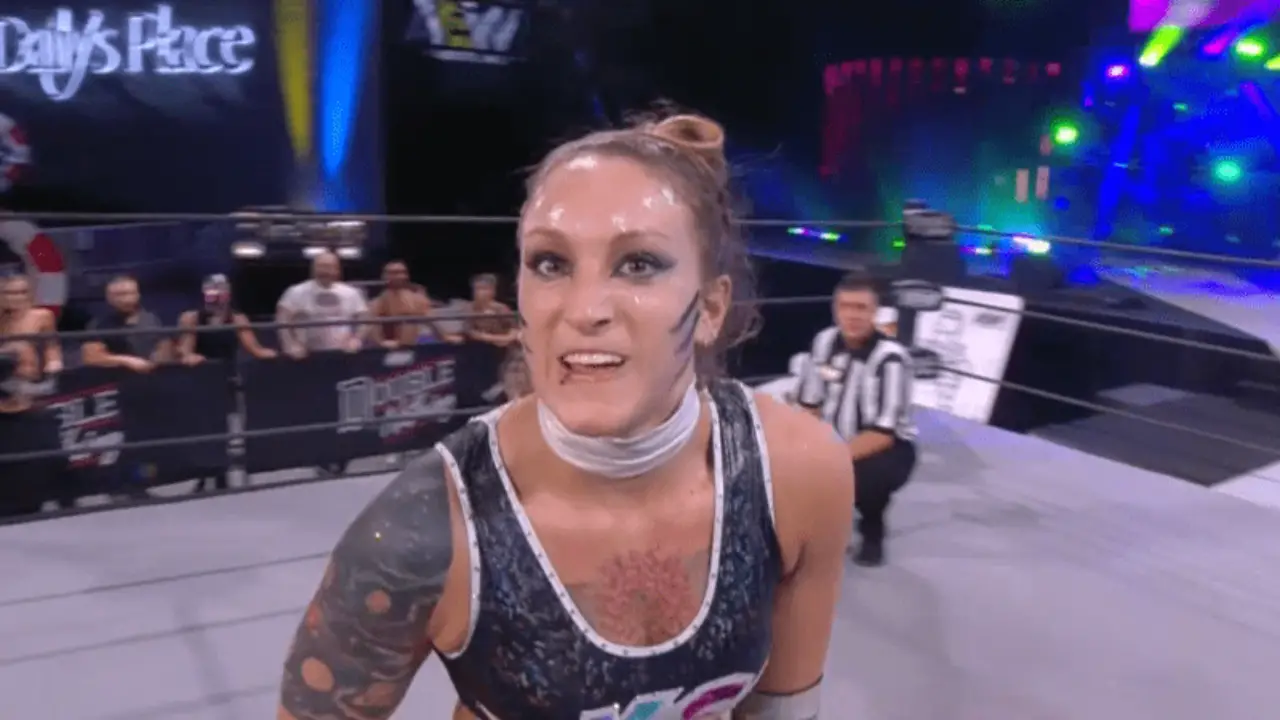 Kris Statlander was a rising star in AEW women's division. That all changed when she tore her ACL on the June 10th episode of Dynamite. She has been on the sidelines ever since.
We reported last month on some Instagram videos the star took of her rehabbing her leg. Her rehab, which seemed to be going well. However, in a recent interview with Wrestling Inc, she noted that her return is nowhere close. She stressed she might be out for an additional eight months.
Typically, when an athlete suffers an ACL injury, they are projected to be out is 9-12 months.
"I'm doing pretty good. I think from what I've heard overall is that I might be a little bit ahead of others where I'm at right now, but I still have a real long way to go before I can re-debut basically and get back in the ring before I'm debuting again obviously, and I'm going to want to be training a little bit before. So I'll be able to get in the ring before you'll see me back on TV. It could be another eight months or so."
You can watch the entire Kris Statlander interview;

AEW Media Briefing with Cody Rhodes – 3-3-2021