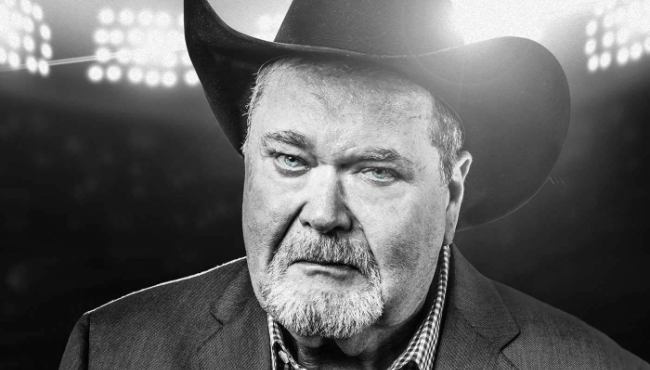 It was on this week's episode of AEW Dynamite that Malakai Black debuted after being released from WWE where he performed as Aleister Black. His release is by now old news, but his presence on AEW TV definitely shocked quite a few viewers who had perhaps casually tuned in to watch the program.
WWE is famous for having talent sign contracts that prevents them from competing after release—specifically a 90-day no compete clause, but apparently, the fact that his contract was never updated from the 30-day no compete clause specified in his contract from his days in NXT, allowed him to appear sooner rather than later.
That clerical error turned out to be in Black's very good fortune in the end.
Of course there are also those that are nonplussed at his appearance but hey, you can't please everyone, however his appearance has had the internet in fits of excitement and anticipation. Even Malakai Black himself got in to the excitement, tweeting a picture perfect moment from the episode, as can be seen below.
One person that was apparently pleased was the legendary commentator and pro wrestling authority, Jim Ross. He spoke very highly of Black joining AEW and the prospects of his future with the company. He spoke to Black after the show. His comments posted her are from his appearance on Busted Open, as per wrestlinginc.com's transcription of the episode:
 "…I saw him after the show, he shook my hand. I never met him before, he said he was glad to meet me and likewise for me.  I said, 'We're counting on you. We're counting on you to play in a big way. Not just come in and be one of the boys, but come in and be one of the stars.' I think he hadn't heard that in a while. And I think that meant a lot to him. I wasn't trying to blow smoke, I was just trying to say, you're a highly regarded piece of talent that we value and we're happy you're here. So, now we're looking for great things. You set the bar high with your debut, now let's see where we can take you…"

wrestlinginc.com
Ross' work as analyst, advisor, commentator and talent relations executive is by now legendary. Equally legendary was his release from WWE where he had worked for 20 years on his first run with the company and for two more years or so from 2017 until 2019 where he and the company parted ways for what seems for good. His work for WCW, New Japan Pro, and on the independent circuit is the stuff of legend and he signed on with AEW since its inception in 2019. Pretty amazing for someone who started out as a referee, eh?
Regardless, the comments he passed on to the likes of Malakai Black are words of wisdom that every young talent in the business would like to hear, one would certainly think, and should be regarded as such. Black has a good story of his own and one that needs a climax…a climax we should be seeing at AEW in the weeks and months and years to come, we hope.
Of course only time will tell.
Before his release, Black was slated to return to SmackDown, the company releasing vignettes for his return on a weekly basis. Those vignettes did a very good job of preparing the wrestling audience for his return, but when they released him, that return was slated instead for another company.
Thanks…I guess. Hopefully Black and AEW make the most out of all of this.
Be sure to join our
WWE / AEW Discord server
and connect with other pro wrestling fans.
---