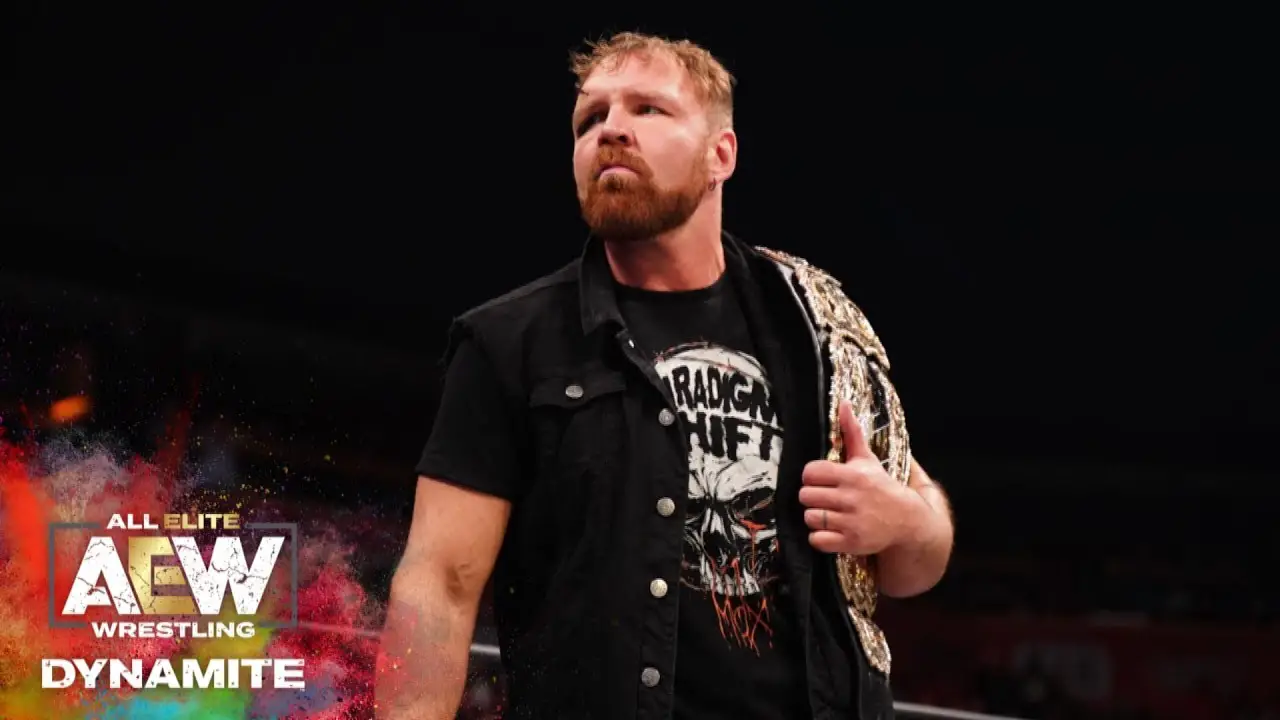 Jon Moxley appeared on The Dan Le Batard Show and teased a big surprise as part of tomorrow night's AEW Dynamite on TNT. Mox talked about how beat up his body is, this new generation of wrestlers, bringing in old wrestling fans back, the origins of his name, and more.
Moxley On The New Generation Of Wrestlers
"Luckily our generation now, we've kind of left that to the generation past, learn from the mistakes of past generations. You really won't see a lot of that anymore. We got a good, healthy, young generation you know. I'm the luckiest guy in the world, I'm the happiest guy in the world. I'm living my dream. I'm on top of the world right now. I'm AEW World Champion. I'm loving it. I'm part of the best wrestling product on TV right now, AEW Dynamite on Wednesday Nights."
Moxley On Fans Who Used To Watch Wrestling
"The 'lapsed fan' they're like, 'I used to watch wrestling back in the day, but it got kind of corny I don't watch it anymore.' Well, you're the kind of guy we're trying to bring back in. Looped a lot of old fans in and made them fans again. AEW's not the same old crap you're used to seeing on TV that's just kind of gotten lame. We're exciting; we're bringing out surprises, there's basically no rules to what we do. You can see anything on Dynamite."
Moxley Talks About This Wednesday Nights Show
"This Wednesday night is going to be an awesome show. I'm not going to spoil it, but I will tell you, I will give you this information: Tomorrow night on Dynamite, there will be a big surprise and one that made me exceedingly happy. Especially for kind of the more hardcore fans who kind of follow the scene around the world, you're going to get a big surprise and it will be an even more casual fan or first-time viewers, it will be an absolute treat to watch. I tell you this there will be an absolute kick-ass match tomorrow night."
Dan Le Batard was impressed with Moxley's promotional skills, and Mox responded.
"I'm a professional dude, it's not the first time I've done this."
We will have live coverage of tomorrow nights AEW Dynamite. What do you think the big surprise is, leave a message in the comments.
Be sure to join our
WWE / AEW Discord server
and connect with other pro wrestling fans.
---