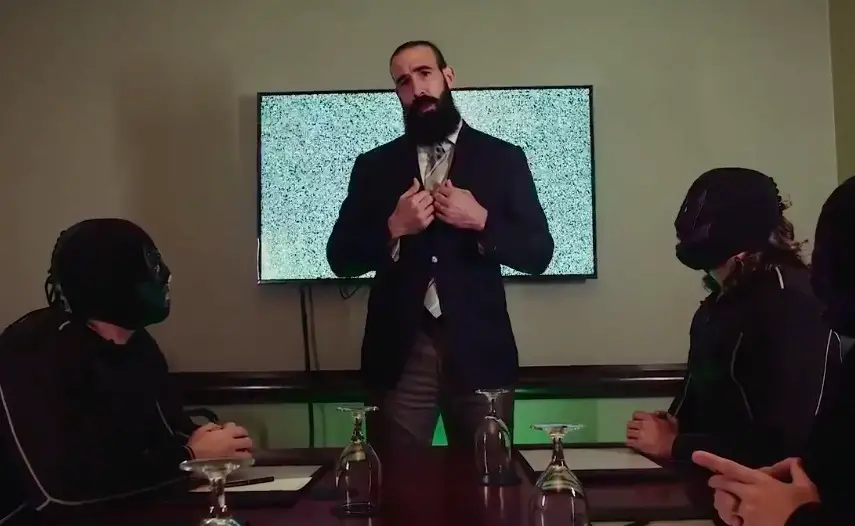 Ever since Brodie Lee (F.K.A. Luke Harper in WWE) debuted in All Elite Wrestling, he has been dominating every opponent put in front of him and he has even been appearing in video vignettes, wearing suits and other formal attire. Lee's appearance on this video vignettes was speculated and seen as him taking shots at WWE CEO Vince McMahon.
Brodie Lee was recently a guest on Busted Open Radio, where he spoke about these vignettes as well as being the leader of The Dark Order.
This is what Brodie Lee said:
"Look, you take them however you want." "I happen to be a fan of mafia movies, so that's the way the character is portrayed for me. I believe the leadership style, the results speak for themselves. So, you can take it anyway you want."
"Trust me, I hear you. I hear everybody. None of that is intentional. I have no reason to hate WWE, no reason to hate Vince McMahon, nothing like that. You take it how you want."
It was speculated that The Exalted One made these vignettes as he has a grudge against WWE CEO Vince McMahon, but Brodie Lee said that isn't the case.
This is what Brodie Lee said:
"People want to tell me how upset I was." "They love telling me, 'Oh, you were so upset with WWE. They mistreated you.' No they didn't, man. I wasn't upset. I just wanted to wrestle. I'm a professional wrestler and I wanted to wrestle while I still had the opportunity. I'm not going to be able to do this forever, so I needed to do it while I still can. I knew I was good at it, I knew I was great at it. So f–k it, let's do it."
"At the end of the day, I was the one that had to look at the mirror at myself. So if I didn't take advantage of this opportunity, if I didn't say f–k it, then I'm the one when I'm 70 years old I'm going to look in the mirror and regret something. I refuse to do that."
Be sure to join our
WWE / AEW Discord server
and connect with other pro wrestling fans.
---