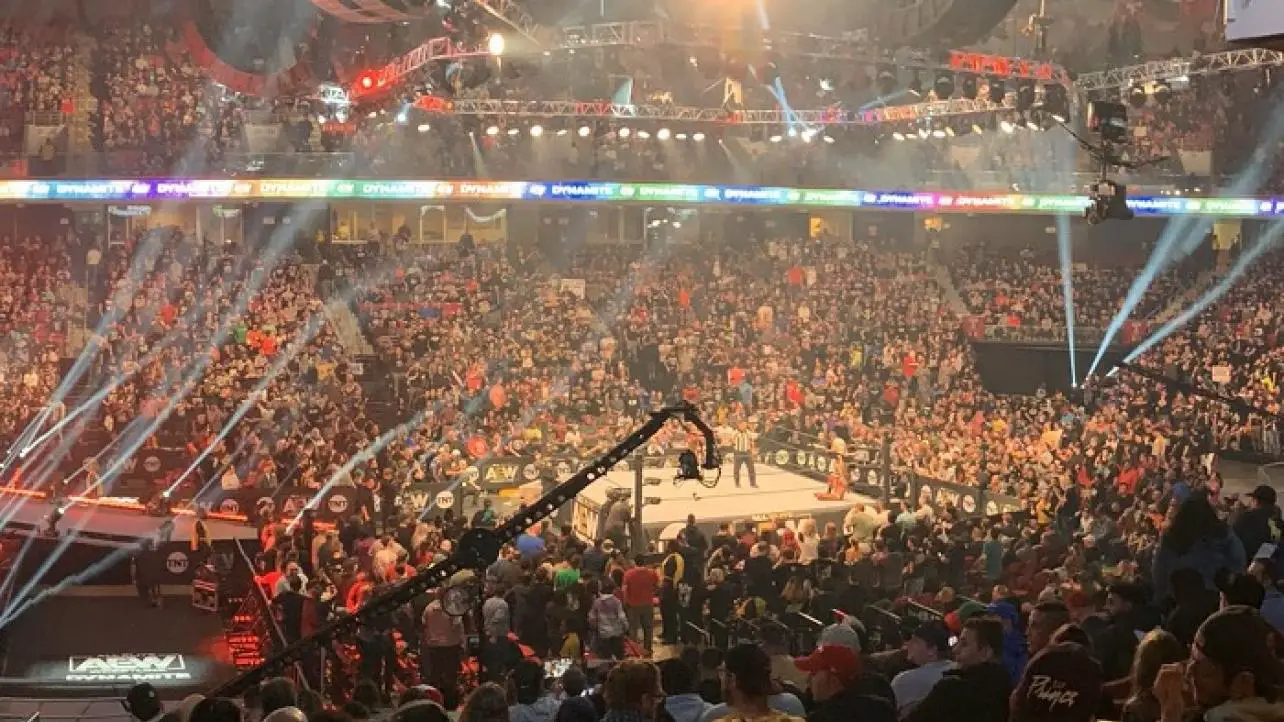 On Wednesday, during a press conference, Florida Governor Ron DeSantis spoke about the importance of having WWE hold their TV tapings in his state. During the conference, he was asked when he thinks fans could return to sporting events.
DeSantis said he thinks as long as trends continue in the right direction, it could happen as early as June or July. He noted fans won't be able to be packed in and noted an outside venue with fans being ten feet apart is something he can see happening.
The WWE performance center, where they have been taping, is indoors. However, Daily's Place in Jacksonville, where AEW will resume live tapings next week, is not.
How did we get from no live event attendance for a year, let alone sports in general, to fans in attendance as soon as two months? You can thank Vince McMahon for that. There was a recent controversy as the Florida Governor deemed businesses like WWE an essential business.
On April 1st, DeSantis issued a statewide "stay-at-home" order. Then on April 9th, he announced an addendum to that order to include businesses like the WWE.
"employees at a professional sports and media production with a national audience… only if the location is closed to the general public."
According to a News 13 report
"Our Watchdog investigation found the Governor's addendum came the same day that Linda McMahon, the wife of WWE CEO Vince McMahon, announced that her pro-Trump superPAC was spending $18.5 million in the Tampa and Orlando markets. Linda McMahon is a former head of the Small Business Administration under Trump.

The next day, WWE announced its plans to resume live television shows in Orlando."
DeSantis Talked Of The Importance Of The WWE
"I helped recruit. I wanted wrestling to be filmed in Orlando. I'd like them to do WrestleMania. They were going to do WrestleMania in April. That was hundreds of millions of dollars," DeSantis said. "I want to keep that good relationship. I want them to invest in Florida."
With Vince's assistance, he indirectly helped AEW and the UFC. DeSantis mentioned the UFC potentially holding three events in the state as early as June. 
Could AEW be the first sports event with live fans in June? I doubt Vince McMahon would allow someone else to be the first other than himself.
Does AEW even want to be the first live sporting event with fans? Will fans also want to go. We will find out soon enough.
Be sure to join our
WWE / AEW Discord server
and connect with other pro wrestling fans.
---