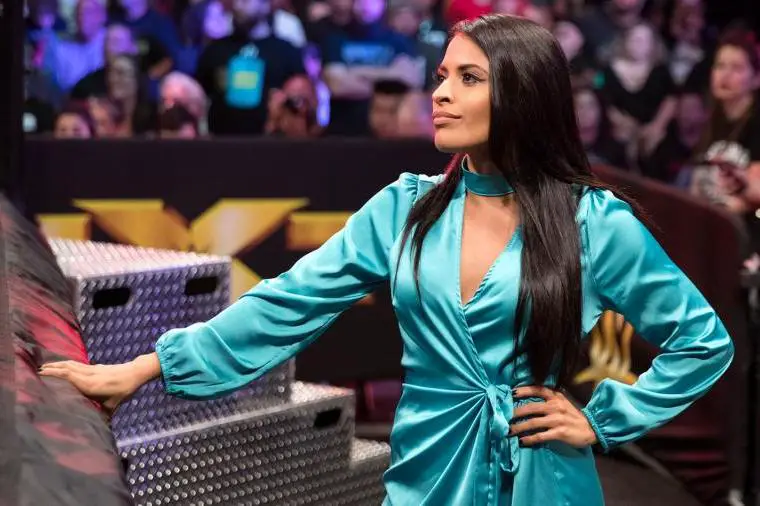 Former WWE talent Zelina Vega (Thea Trinidad) was released from her WWE contract back in mid-November due to her supporting the unionization in pro wrestling but sources within the company have indicated that Trinidad was actually released because she continued to pursue her Twitch channel and the launch of her OnlyFans account. Thea had been a free agent since her 90-day non-compete clause expired a few weeks ago.
After officially becoming a free agent since last February 11th, Thea took to her Twitter account and posted a tweet that had fans speculating that she may sign with AEW, but Dave Meltzer indicated on an edition of the Wrestling Observer Newsletter that Thea Trinidad has signed some sort of contract with an unnamed promotion that will prevent her from signing with AEW for the time being.
There were even rumors and speculations that AEW will be bringing both Zelina Vega and Andrade in the company together now that they are both gone from the WWE, but that doesn't seem to be the case as of right now. Meltzer also noted that Trinidad has signed a deal with someone who has not been named yet and we don't even know if it is a wrestling promotion, but the deal she signed would not allow her to work for another wrestling company and it is surely not with AEW. Meltzer also added that the deal is somewhat of a short-term thing and that the door wasn't shut on Thea eventually working with AEW down the line, but it won't be any time soon.
No word has been given yet on who this person or company Thea has signed a contract with, but she can definitely only work for this person or company for the time being, so as far as Andrade and Trinidad reuniting as a pair in AEW, let alone in pro wrestling, we won't be seeing that, at least right now.
Be sure to join our
WWE / AEW Discord server
and connect with other pro wrestling fans.
---