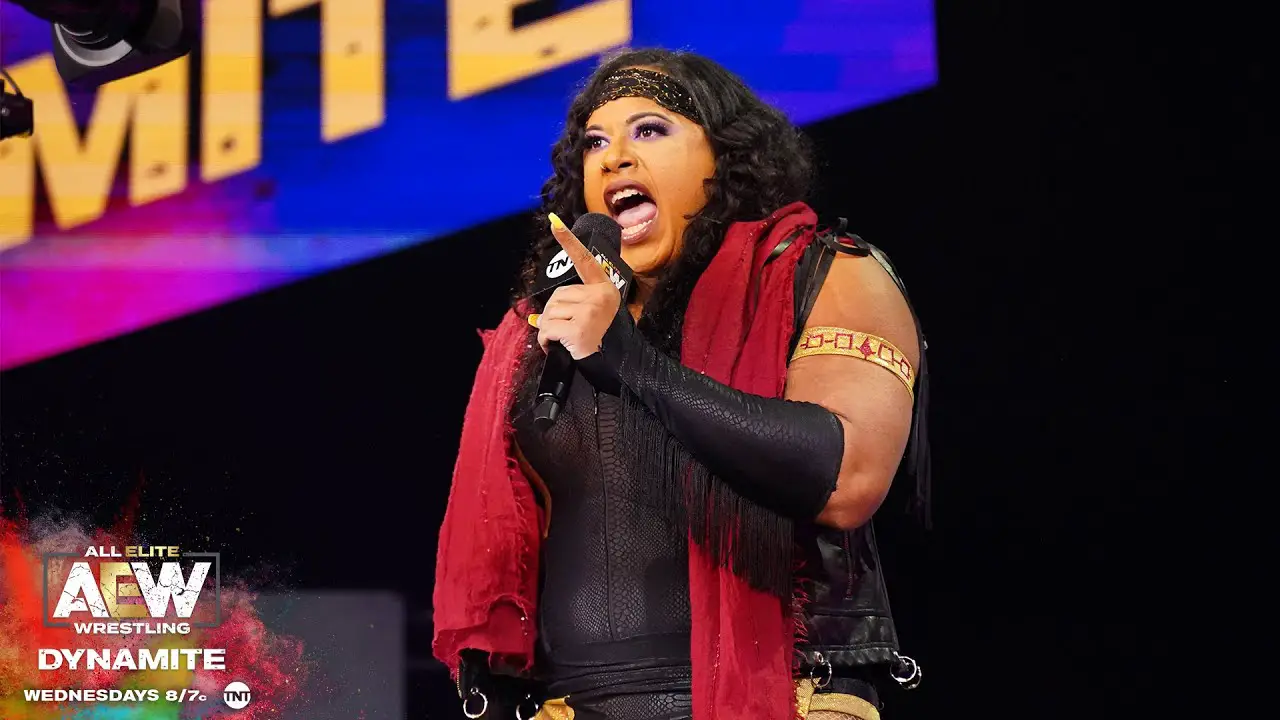 Last week's guest on "AEW Unrestricted" with Aubrey Edwards and Tony Schiavone was Nyla Rose. She talks about her favorite wrestlers growing up, reaction to seeing herself on a billboard, swords, and more.
Omega Reaching Out To Join AEW Not Knowing She Was Trans
 "For sure. Absolutely. That was the biggest compliment for me. It made me feel really good because they didn't see me as a checkbox, like, ok, we got one of those. They were like, we like this chick. We like what she does in the ring. We want to put her on television and we want that with us. Well, at the time, there was no television, but you know what I'm saying. They knew it was happening. I didn't know it was happening."
Working For Impact Wrestling Ring Crew
 "I happened to know someone who had their foot in the door who was on the ring crew for Impact, Foxxy Roxy. She was gracious enough to say, hey, there's an opportunity. It's just ring crew. I can't promise anything beyond that. I said, yea, let's do it.

She brought me on and gave my name to the right people. I don't know who made the decision to give the thumbs up, but they did. I worked with the ring crew on a couple of shows. We were standing there, wearing all black as the ring crew does. "
Rose has now been paired with Vickie Guerrero during last week's Fight For The Fallen special.
Be sure to join our
WWE / AEW Discord server
and connect with other pro wrestling fans.
---