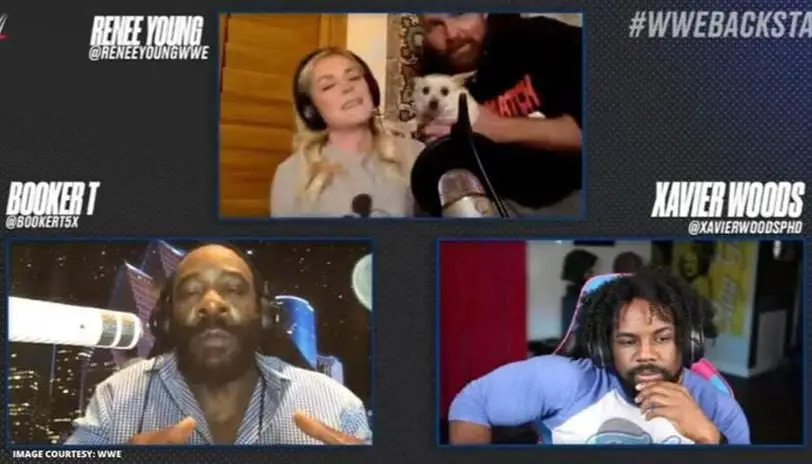 On March 26, during a special live WWE Backstage episode, Jon Moxley made a brief cameo by accident. Booker T, Xavier Woods, and Renee Young were discussing recent events on WWE TV from their homes. When the AEW World Champion appeared with his dog and scared his wife Renee Young.
The incident seemed fairly innocuous and both Booker T and Xavier Woods found Moxley's brief appearance hilarious. In an interview with WrestlingInc, Moxley confirmed he was only in the room because he didn't know Renee was recording and went to pick up the dog because it was barking.  
However the higher-up's within the WWE were less thrilled with his appearance.
During a recent interview with PWInsider Elite, Moxley was asked if the incident caused trouble for his wife, WWE commentator Renee Young. The former WWE Superstar said.
"The short answer is yes"
He then quickly asked to move on to another topic. 
Wild card rules during the quarantine.

Moxley cameo on Backstage. pic.twitter.com/TybLOKp1vQ

— I'm Chris Kazama, ESPN. (@TheChrisKazama) March 27, 2020
Get the latest
pro wrestling news
from the WWE to AEW.
---