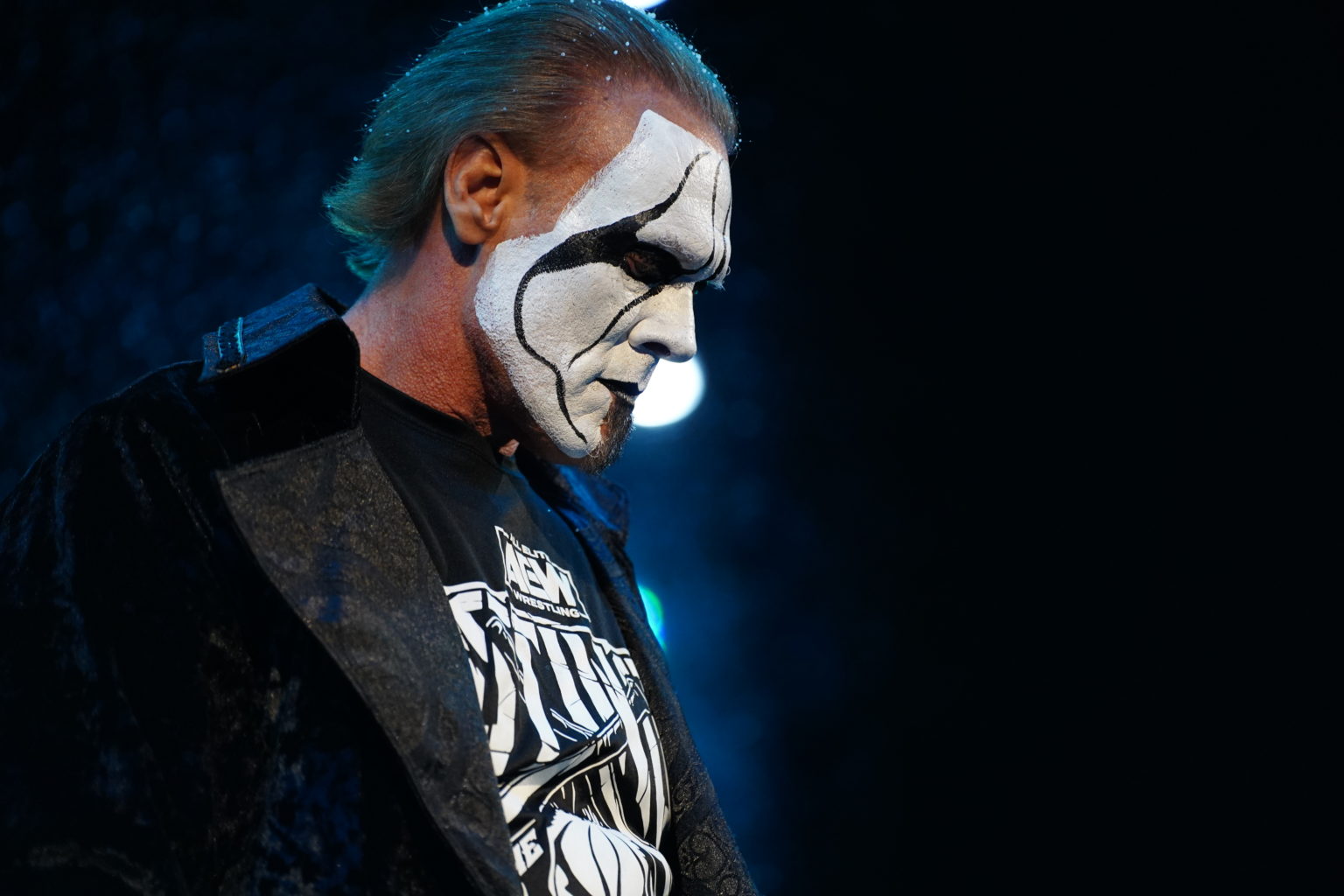 One of the biggest, if not the biggest signing in the history of AEW took place on December 2nd, 2020 when arguably one of the biggest legends in the history of pro wrestling "The Icon" Sting signed with the company.
During AEW's Revolution PPV, "The Icon" Sting teamed up with TNT Champion Darby Allin to take on Team Taz's Brian Cage and Ricky Starks in a Street Fight. The match saw Darby Allin and Sting pick up the big pinfall victory after Sting hit his scorpion death drop finisher on Ricky Starks. The match was reportedly taped prior to the Revolution PPV and had a cinematic feel to it.
Sting, who is 62 years of age, wrestled for the first time since 2015 at AEW's Revolution PPV, losing to WWE Star Seth Rollins at WWE's Night of Champions PPV. After receiving a gargantuan buckle bomb at the hands of Rollins, Sting suffered a neck injury and was forced into retirement. The Icon mentioned in the past that at the point where he is right now in his pro wrestling career and his age playing a huge factor, he intends to continue doing cinematic type of matches.
In paper, Sting doing cinematic matches sounds much better than competing in live matches on TV as it looks to be safer, most especially for The Icon's health, but risks and challenges are still possible in these type of matches. Speaking with Bleacher Report, Sting said the cinematic part was fun and he would like to do more of those, but he came out of it in shambles and it took it's toll on him.
This is what Sting said:
"The cinematic was fun. I would like to do more of those for sure, but I came out of it in shambles. It took its toll on me. It was two nights of filming and that was pretty tough. It can be taxing on the body especially at my age. It was 12 hours instead of being in the ring for 30-40 minutes. I love filming. I have done movies and TV, and I always have fun with that stuff. The tough part was all of the hours and the recovery time."
Sting then talked about having no idea what he could offer AEW, but he called Tony Khan and Tony Khan asked him if he would be interested in doing cinematic matches. Sting then said that he would like to do that and now, Tony is talking about matches on Dynamite, but we'll see what happens there.
This is what Sting said:
"I had no idea what I could offer AEW but I called Tony [Khan] and he asked if I would be interested in doing cinematic matches. I said I would like to do that and now, Tony is talking about matches on Dynamite. We'll see what happens there. To be back on TNT is a cool element to it. It's great to have guys like Jim Ross, Tony, Dustin [Rhodes], Tully [Blanchard] and Arn [Anderson] around."