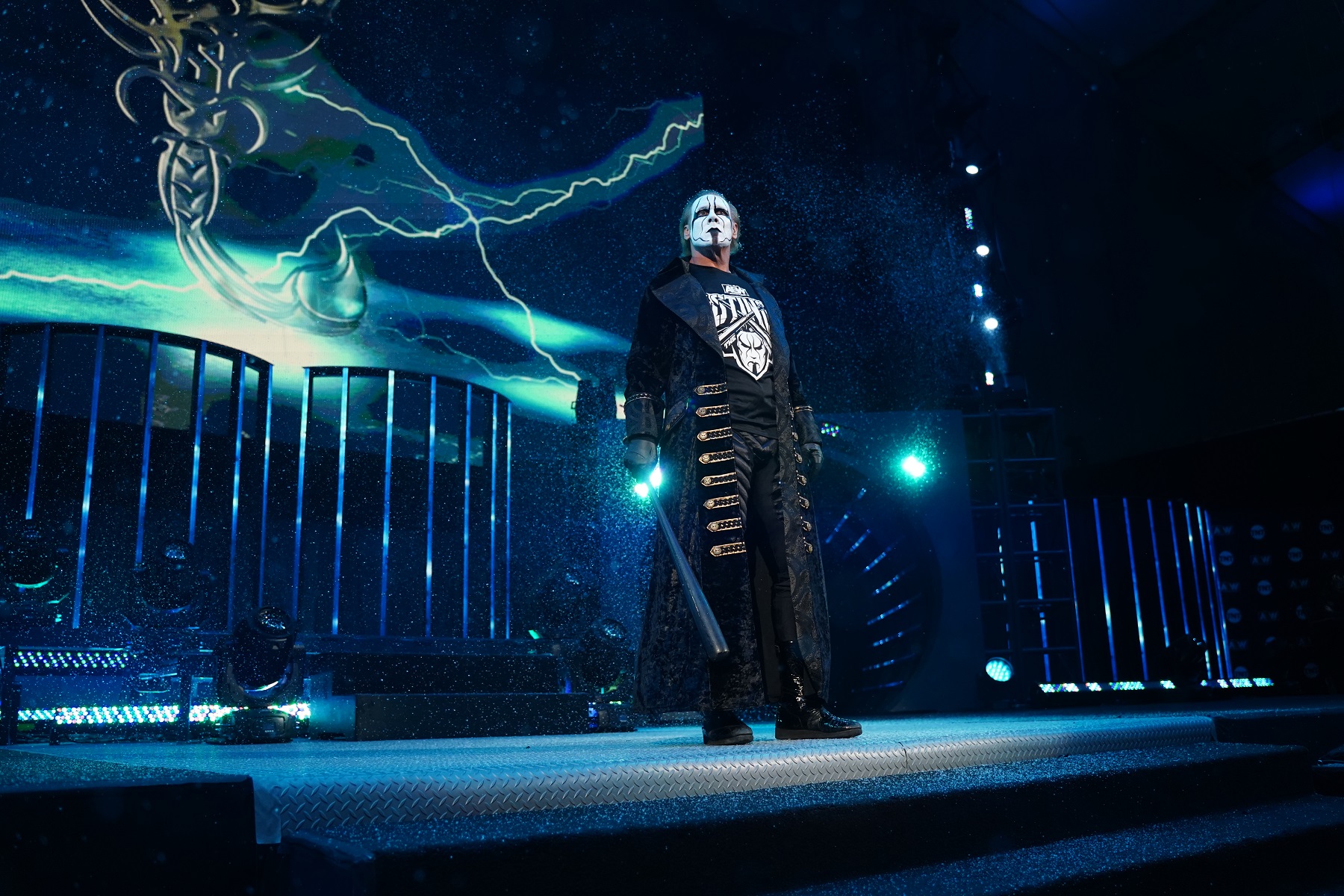 Huge news! It looks like Sting is set to be a regular on the AEW. This will be another huge name making its way to the business. Wednesday's episode of AEW Dynamite saw the return of Sting and we are hearing very strong reports that we can expect to see him on a consistent basis.

According to the latest Wrestling Observer Radio, Sting will be making regular appearances on AEW. This will be in stark contrast to his time spent in the WWE where he made appearances very sporadically.
Many people including myself believe that the WWE didn't make the most of Sting and I have high hopes that the AEW will use him so much better.

Meltzer was speaking about the return of sting and what we can potentially expect from him. He also touched upon the likelihood of him taking bumps.
"He is going to be a regular on the television. It's not like WWE where he'd show up once every year or whatever, he is going to be on this thing. They wanted the idea of the big star from the old generation of TNT being back as a regular… There will be physical stuff but I don't think he'll be taking bumps or anything like that. But he's in. He's going to be a character in some form".
So, it looks like Sting is definitely going to be back on our screens but to what capacity it remains to be seen. Due to his advancing age and all the knocks and pains that come with being a wrestler as long as he has, it might be unrealistic to expect great acrobatics from him in the ring. The last thing we want to see personally is Sting tarnish his legacy in any way by giving performances that don't live up to the legend he has created.

However, I am sure he is too smart for this and will only do what his body allows him to do. What do you think of Sting's return though? Are you excited and how do you think AEW can best utilize him?

Be sure to join our
WWE / AEW Discord server
and connect with other pro wrestling fans.
---