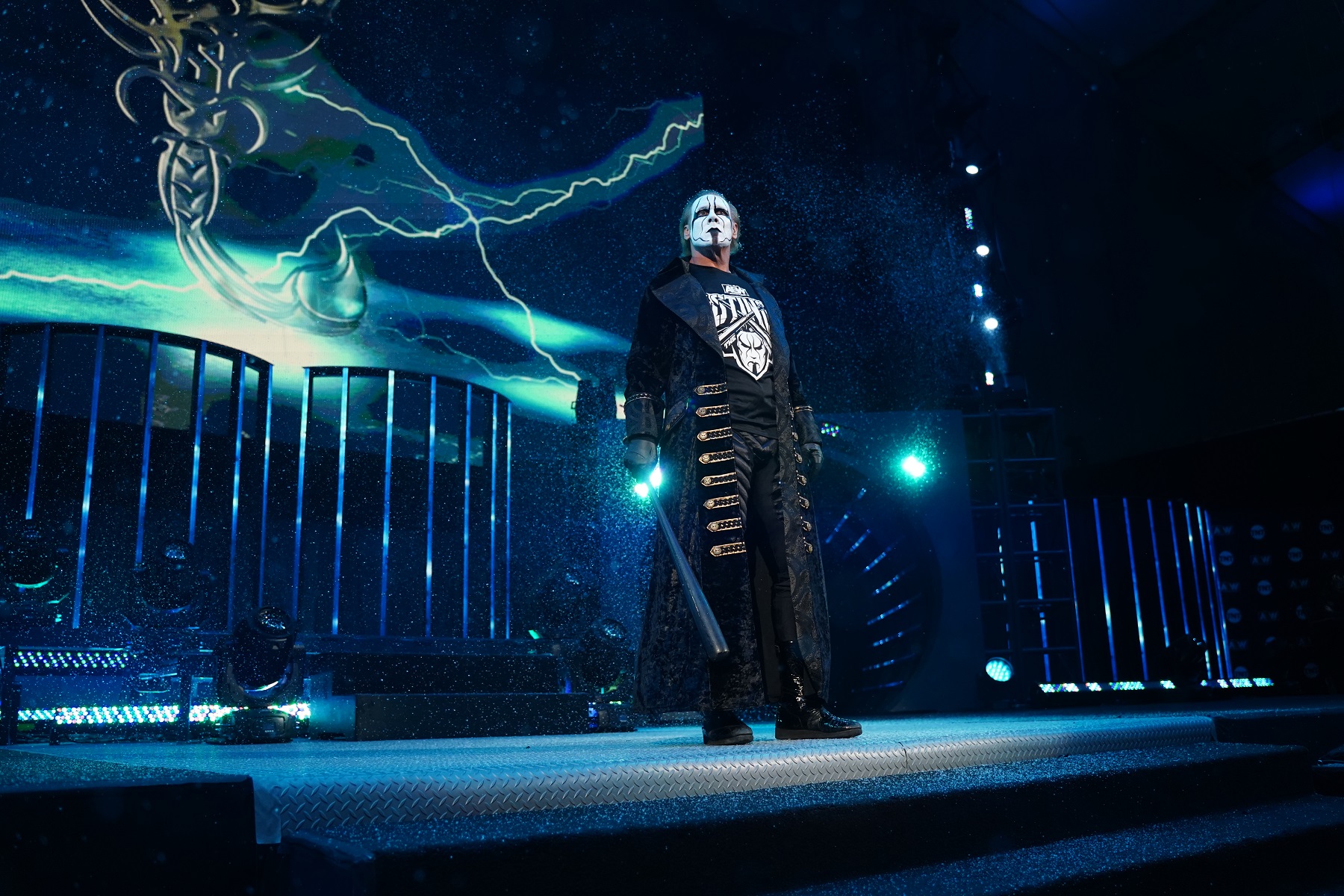 Every industry in the world will benefit from having a legend on its roster. When AEW started business in 2019 you could be forgiven for thinking that attracting such legends could be a difficult task but with the capture of Sting, AEW has yet again made another massive statement.

AEW has made some massive impact signings in their short history, but could this be the most significant? I personally have watched his entrance at least a dozen times with Tony Schiavone's clear excitement enhancing the moment and of course JR doing what he does best. Its Sting!!! Has been on repeat in my head for a solid week now.

Sting staring deep into the eyes of Darby Allin was of course no accident. The Icon against the young pretender. It appeared like the AEW wanted to symbolize this moment and I think there is every chance that this particular stare might grow in impact as the years go by. Also, the fact that Stings return wasn't leaked should be considered a miracle in modern-day wrestling. This for us was the most shocking and best part of the whole thing.
In 2014 Sting began working for the WWE. After an 11 year run with TNA, the Icon agreed on a deal with the WWE that would see him be in their 2015 computer game, WWE 2K15. His inclusion in the game was met with such a response it eventually led to him making his debut that November in Survivor Series.

Arguably though the WWE didn't use Sting as well as they should of. His fight against Triple HHH was heavily anticipated and his defeat was met with a lot of surprise and anger. It would be a joke to say a star-like Sting could be buried but the WWE got him in and made him lose.
It just didn't make sense. Sign a legend and make him lose. This of course has done nothing for Triple H's reputation for not putting stars over and a general inability to take a loss.
Following Wrestlemania 31, it took Sting 5 months to be back on WWE programming. He had a very good match with Seth Rollins but the match will always be remembered for an injury that pretty much forced Sting into retirement.
After this injury, he did make more appearances at the WWE and he announced his retirement during his induction into the WWE hall of fame during the Wrestlemania 32 weekend. He was also a surprise guest at Ric Flair's 70th birthday party.
Rumors then started to circulate that the WWE had no more interest in working with Sting and then it became official that the two no longer had a working contract. This would have been an insignificant ending for Sting and one that many would argue he didn't deserve.
Whether he will have one more match at the AEW is in huge doubt because of his injuries but it hasn't been completely dismissed by the great man himself. Sting told Sports Illustrated.
"I could get in condition and pull it off".
Although the WWW was no longer going to use Sting in the way that satisfied him and the fans, it is reported that Borden (Sting) wants to finish his career on a high and his multi-year contract at AEW gives him the opportunity to do this.
Unlike McMahon, Tony Khan sees endless opportunities for Sting even in a non-wrestling capacity and by all accounts, Khan is happy to give Sting quite a bit of creative control which will be a far cry from his time spent with the WWE.
It is far too early to say what kind of legacy this would leave for AEW but one thing most wrestling fans will agree on is that although only a week-old Stings return can be seen as an iconic moment in wrestling history.
Be sure to join our
WWE / AEW Discord server
and connect with other pro wrestling fans.
---