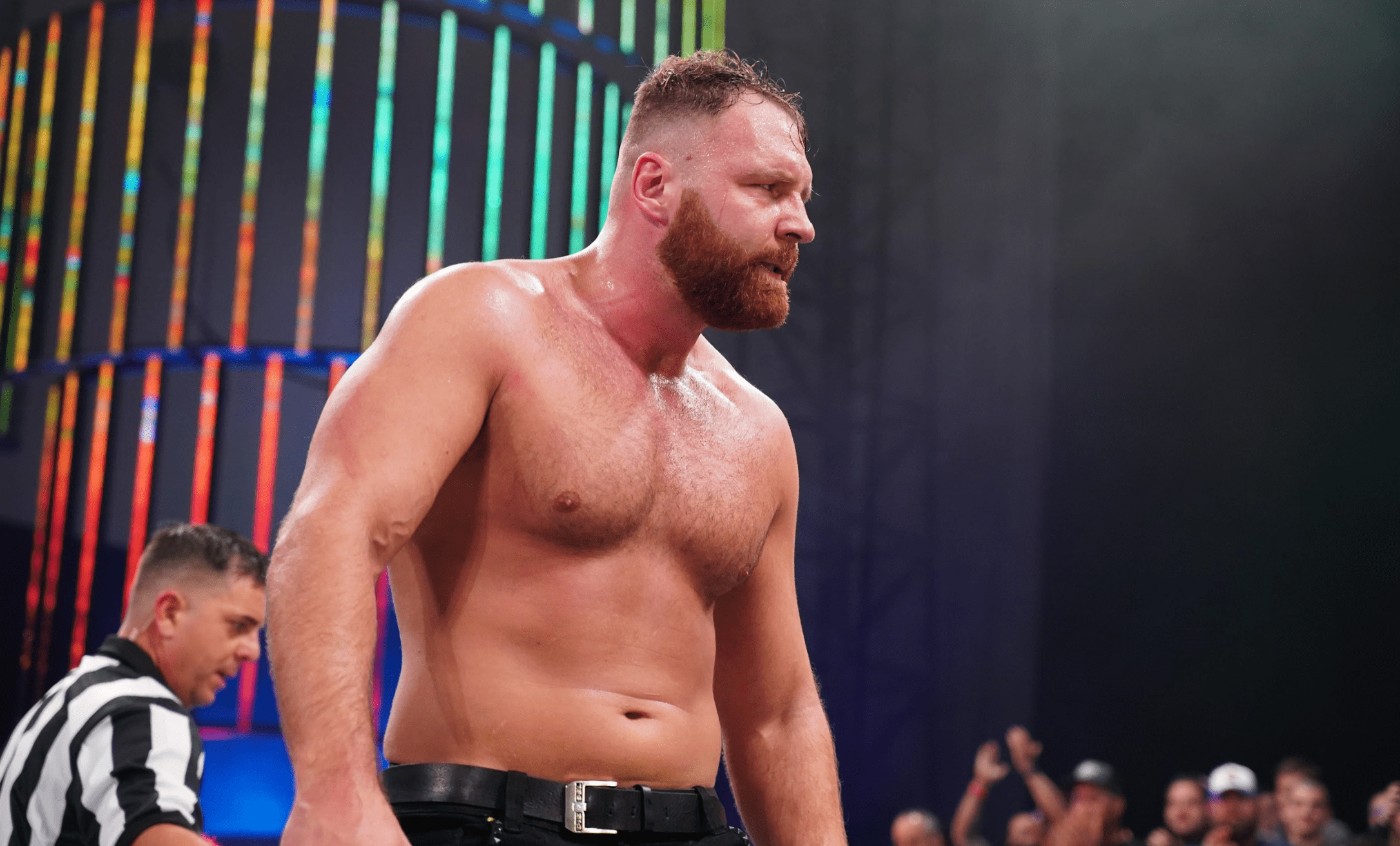 Top NJPW Star KENTA of Bullet Club became the #1 Contender to the IWGP United States Title, currently held by top AEW Star Jon Moxley a number of months ago, and since then he has been calling Moxley out constantly.
Unfortunately for KENTA, the IWGP United States Champion hasn't been allowed to travel to Japan for the foreseeable future as the Japanese government has suspended any foreigners or outsiders from entering the country as a way to slow down the spread of COVID-19.
At NJPW's recent Strong Event, IWGP United States Champion, who is also a top star in AEW, Jon Moxley would then make a surprise appearance at the end of the show and confront top NJPW Star KENTA. Moxley and KENTA would then come to blows, with KENTA trying to hit Jon Moxley with his GTS finisher.
Moxley then countered KENTA and hit him with his Death Rider DDT finishing move. The NJPW Strong Event would then end with IWGP United States Champion Jon Moxley cutting a promo and promising to battle KENTA in Tokyo "one of these days" without providing a specific place or time.
NJPW would then announce that IWGP U.S. Champion Jon Moxley will be defending his IWGP U.S. Title vs. KENTA on February 26th at NJPW New Beginning USA 2021.
The event will air on NJPW World but was taped last December. During this past Wednesday night's Beach Break episode of AEW Dynamite, Jon Moxley was then attacked by a masked man, revealed to be none other than KENTA.
In a recent interview with NJPW, the IWGP United States Champion, who is also a top star in All Elite Wrestling, discussed his status with the Japanese promotion.
This is what Jon Moxley said:
"I made my intentions clear at Wrestle Kingdom. I'm still, all this craziness in the world aside in the last ten months, I'm still very much a part of New Japan Pro Wrestling and will continue to be for as long as I damn well please and as much as I damn well, please."
"There ain't anything that's going to change that. there ain't anybody that decides that aside from me. I'm still a part of New Japan and you're going to have to beat me in the ring and your stupid briefcase, walking around, looking like an idiot. The briefcase is very 10 years ago, I don't know why we're still doing that, it's an embarrassment. Belts, shiny gold bets, that's all that matters."
You can check out Jon Moxley's comments in the video below:

AEW Media Briefing with Cody Rhodes – 3-3-2021