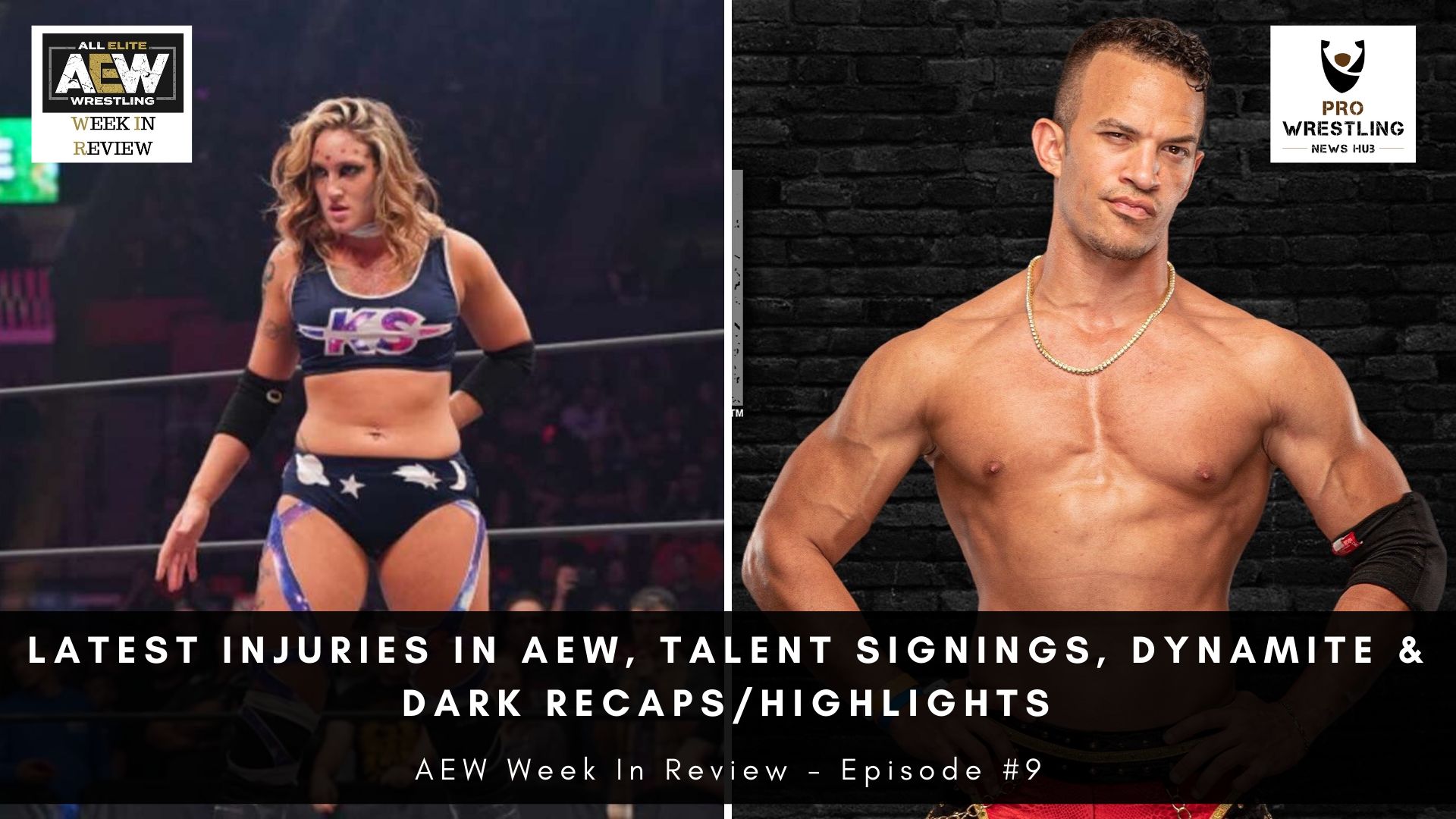 Kris Statlander Reportedly Suffering From Injury, Surgery Needed, John Skyler Out Six Months After Injury On AEW Dark, Indie Wrestler Abadon Signs With All Elite Wrestling, Former NWA World Television Champion Ricky Starks Signs With AEW and more. Dark, Dynamite and TV Ratings recaps. Plus your social media and phone calls.
JOIN US ON OUR DISCORD CHANNEL
Get in touch with the show email podcast@prowrestlingnewshub.com with your thoughts, video or mp3's. You can also call (888) 430-7692 Extension 3. Cut off time is 6 pm ET on Thursdays.
Remember to leave us a review on iTunes, we will read it on the show.
Find us on iTunes: AEW Week In Review
Find us on Spotify: AEW Week In Review
Find us on Stitcher: AEW Week In Review
Find us on iHeart Radio: AEW Week In Review
Articles Mentioned In AEW Podcast
Live Show

AEW Women

#sp-player-gallery-4352 { margin: auto; } #sp-player-gallery-4352 .gallery-item { float: left; margin-top: 10px; text-align: center; width: 33%; } #sp-player-gallery-4352 img { border: 2px solid #cfcfcf; } #sp-player-gallery-4352 .gallery-caption { margin-left: 0; } /* see gallery_shortcode() in wp-includes/media.php */