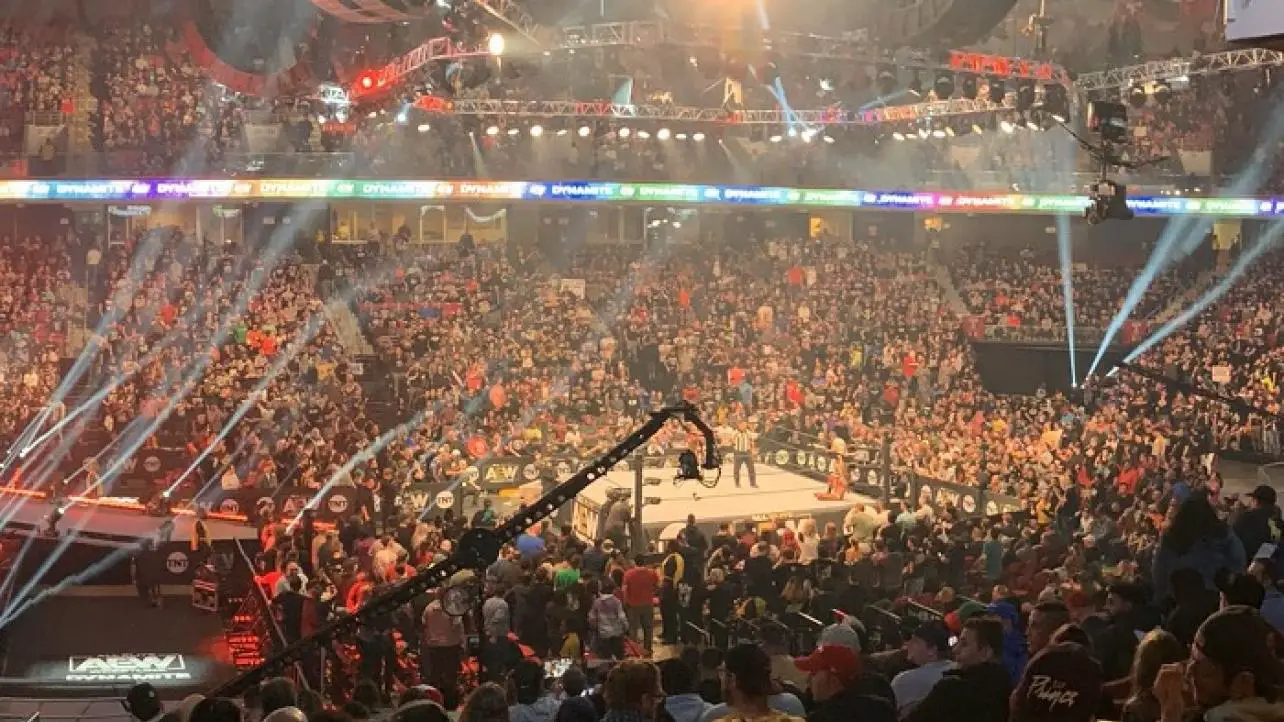 Like most types of art, pro wrestling reflects real life and culture. It is progressive and ever-changing. If you are a fan, you always have a new trend to look forward to. The industry is constantly changing and there is always a chance to experience something new. Here are some of the latest trends to look forward to.
Network Specials to Replace House Shows
Since 2020, it is no longer clear when fans can attend shows without the fear of being infected with COVID 19. Pro wrestling networks are likely to keep focusing on TV episodes and pay-per views. House shows are struggling more than ever and the industry is no longer putting a lot of focus on them.
Live events that don't have an impact on storylines are no longer a priority for networks. Most of them are now treated as non-canon. WWE, for example, started offering some of their network specials in 2020. They included Smackville and Final Chapter.
In 2021, various networks may think of house shows as bad options for business. They may be canceled even if it is finally safe for fans to attend. Networks are likely to focus on shows that bring in money. With this trend, earning revenue is just as important as providing content.
The Revival of High Impact Wrestling
Fans can now access high quality pro matches conveniently. WWE has managed to capitalize on style with stars like Daniel Bryan and CM Punk. On the other hand, Ring of Honor has made the Indie aesthetic mainstream. NXT and AEW are perfect for fans who enjoy fast and high impact matches.
The industry had been stuck on finding the next major MMA crossover star for a long time. Ronda Rousey and Brock Lesnar have become significant players in the industry following their shift from the MMA. Therefore, this trend is not going away any time soon.
The balancing act between WWE and AEW can get a bit complicated since their shows must be accessible to bigger crowds. Their goal is to draw in bigger crowds. AEW is the most affected one since it isn't very established yet.
That said, MMA is different from pro wrestling. Professional wrestling is too niche and many casual times may have trouble staying invested. It makes more sense to crowds looking to pass time and casual bettors. This guide can help you learn more about sports betting, more so on major sports events such as NCAA basketball.
The Portrayal of Female Wrestlers
Men's wrestling has been receiving most of the attention for a long time. However, things have begun changing. The shift started in 2019 during the Charlotte Flair vs. Becky Lynch vs. Ronda Rousey match.
 They became the first female players to grace WrestlaMania's main event. They were the first WWE female stars to be in TLC and Survivor Series main event. Even though focus on women's wrestling was blamed for the decline in WWE earnings, many believe that this assessment was unfair.
More networks are likely to put emphasis on how they portray women. It will be interesting to see how much changes in 2021 and the coming years. In the past, WWE only focused on a few female superstars. They are expected to put in more effort to appeal to the fans of female pro wrestling.
AEW seems to be dealing with a similar fight with their women's division. They have lots of potential for female stars. The way AEW develops their women's division in 2021 may play a major role in the world of pro wrestling.
The quality of storytelling in pro wrestling has improved and it is expected to remain that way over the coming years. 2019 was one of the worst years for storytelling especially in WWE. The result of their poor and inconsistent storylines was incredibly low viewership. The low numbers were seen on both Smackdown and Raw.
WWE got a bad rep for its poor storytelling especially with Seth Rollins vs. Bray Wyatt and Bobby Lashley vs. Russev. Some of the best storylines for 2020 included Io Shirai Dominating NXT and The Poison Pixie turning Heel.
When fans see unbelievable stories, they are likely to get turned off. Uncreative or inconsistent stories lower the strength of any pro wrestling brand.
The Willingness of Talent to Leave
Top talent has been leaving major networks like WWE for other options in the industry. WWE got into a massive firing spree after WrestleMania 36.  During Black Wednesday, they fired dozens of stars and employees. Others were let go later in the year. Company morale seems to be low as employees have been leaving WWE for less popular networks like All Elite Wrestling.
The top talent is now focused on the way their networks treat them. They are looking for more creativity, better pay, better work schedules, and freedom. More stars are expected to leave big networks in pursuit of better treatment.
Stars who have been underappreciated or overlooked for years are getting tired of sitting around and waiting to be 'good enough.' They are looking for opportunities to work for companies that believe in them. In 2021, anyone can leave any network.
If you watched pro wrestling a few decades ago, you may have noticed that networks relied on controversy to sell. There have been gradual improvements and heels today do not need to be culturally insensitive, sexist, or offensive. The industry is now big on public relations.
 Even though getting rid of all offensive remarks may leave fans without much to root against, it has become necessary. We have seen creatives holding back and focusing on more progressive strategies of building character.
WWE saw their first 'that's too far' chant in history when Jinder Mahal made racially insensitive comments against Shinsuke Nakamura. The pro wrestling fan base has clearly changed and networks have no choice but to adapt.
205 Live's move to get an Islamic babyface was unexpected as well. Mustafa Ali, a Pakistani-born star, was a pretty progressive choice. He has played an important role in changing the perception of Muslims in the United States. In the previous pro wrestling eras, he would have been given stereotypical labels.
Be sure to join our
WWE / AEW Discord server
and connect with other pro wrestling fans.
---