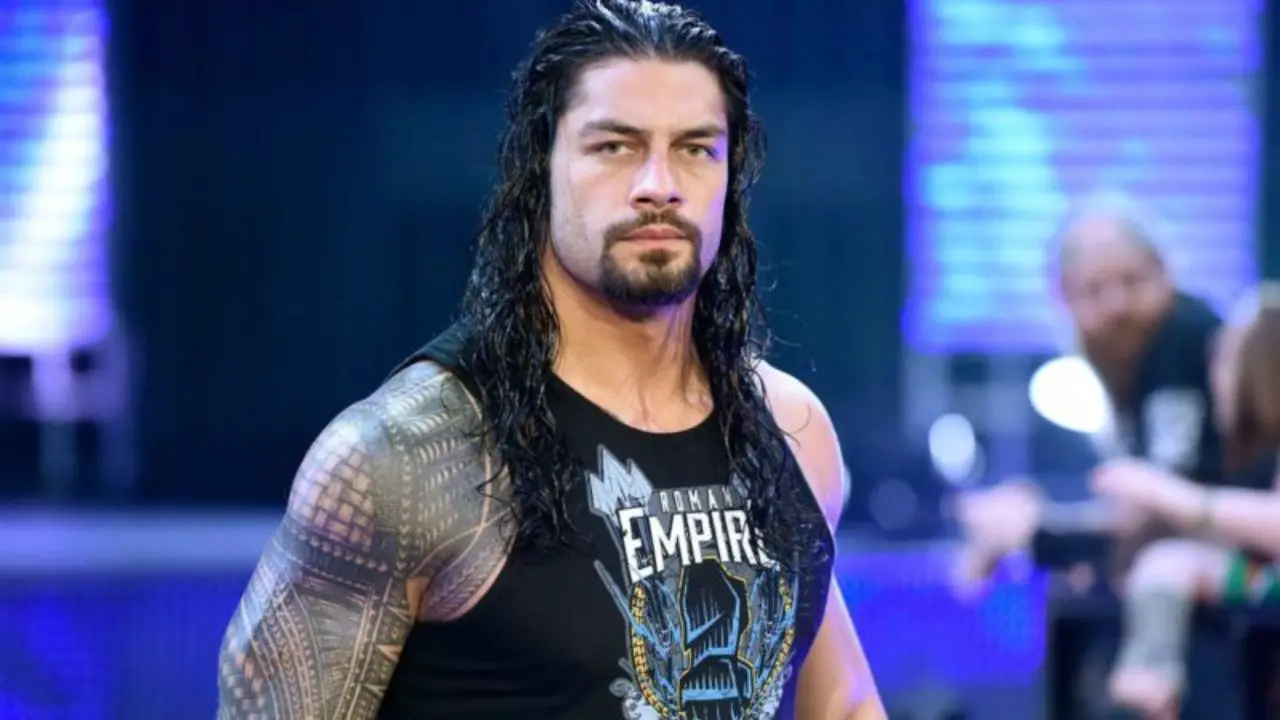 As we crunch into the winter months, attention of wrestling fans is starting to turn to the mega double-header of the Royal Rumble in January and WrestleMania in March.
One feeds into the other of course, with the winner of the 30-person battle royal booking their spot at the 'Show of Show', and you can see how the bookers are starting to position the leading stars ahead of the spring showpiece.
Already we have an idea of how the WrestleMania 37 card might look, and any one of these five potential match-ups could headline what might just be the best edition of the flagship event in years.
Roman Reigns vs Seth Rollins
It's not an exaggeration to suggest that turning heel has saved Roman Reigns' wrestling career. His 'Superman Punch' hero schtick was getting tired, and even passionate and loyal members of the WWE universe were having their resolve tested. Now, backed by the ever-brilliant Paul Heyman, Reigns has been reborn as a brooding, evil presence.
It will take a remarkable shift for Seth Rollins, also currently engaged in a heel gimmick, to face off with his former Shield colleague. The death knell was sounded for a showstopping Shield triple-threat match, when Dean Ambrose, aka Jon Moxley, left for AEW.
Rollins is expected to take some time off with his fiancée Rebecca Quinn – aka Becky Lynch – who is due to give birth in December, but that would give him time to come back with a clean slate at the Royal Rumble, setting up a feud with Reigns for the next few months into WrestleMania.
Becky Lynch vs Ronda Rousey
Any naysayers of Becky Lynch, Ronda Rousey and Charlotte Flair headlining WrestleMania 35 were soon silenced when the trio put on a clinic of in-ring ability and storytelling.
Rousey hasn't been seen in a WWE ring since, but rumors persist that she is planning a comeback – probably at the Royal Rumble if the sportsbooks have it right.
For what it's worth, Becky Lynch WAS backstage at SmackDown this week.

I believe Ringside News reported it. I asked about it and it's accurate.

— Alex McCarthy (@AlexM_talkSPORT) October 17, 2020
Lynch, due to give birth in December, would have to go some to be fit and sharp for the March extravaganza, so it's unlikely.
Roman Reigns vs The Rock
Okay, it's a leap of faith, but with filming on many Hollywood projects on hold right now The Rock surely has plenty of time on his hands.
Dwayne Johnson has never officially retired from wrestling, which always keeps the door ajar for a WrestleMania slot. Interestingly, at many of the providers in the list of the best online sports betting sites, you can wager on The Rock at +1200. That price suggests he is a very real contender for glory.
Incidentally, these sportsbooks, where you can bet on a range of wrestling markets and benefit from a range of bonuses, also make Ronda Rousey a second favorite to win the women's Rumble…more on that shortly.
Reigns vs The Rock, who are distantly related, would have a unique emotional edge and would be a fitting bill-topper.
Bayley vs Sasha Banks
A ready-made feud that requires no build whatsoever, this would be an easy – if arguably underwhelming – WrestleMania headliner. We say underwhelming with no disrespect meant to either athlete. Bayley's improvement, both in the ring and on the mic, has been staggering ever since she turned heel, and she fully deserves her status as a headliner.
As for Banks, headlining 'Mania would be a fitting tribute for a hard worker who has been at the top of her game for a number of years. But the underwhelming feeling comes from the timing. The two will battle it out at Hell in a Cell in October, so can a rivalry that started six months prior to WrestleMania realistically be its headline act?
Drew McIntyre vs Brock Lesnar
It was the kick that changed Drew McIntyre's career. The Scot is something of a wrestling journeyman, a willing worker who has traveled the world in the search for legitimate employment. And his Claymore kick which exploded on the chin of Brock Lesnar at the Royal Rumble in 2020 was the moment where all of his effort was made worthwhile.
Paul Heyman Addresses When Brock Lesnar Will Be Back in WWEhttps://t.co/Xn34lD1QeA pic.twitter.com/MKGdu1TCVU

— WWE on ComicBook (@WWEonCB) October 15, 2020
McIntyre went on to beat the Beast Incarnate at the Showcase of Immortals, and since then he has enjoyed an outstanding run as WWE Championship. Lesnar, meanwhile, has been a free agent since his contract ran out after WrestleMania.
The rematch would be well received by the WWE universe and would give McIntyre the vindication he needs after a bizarre year for wrestling and sport in general.
What a WrestleMania headliner this, and any of the other options listed above, would be.
Be sure to join our
WWE / AEW Discord server
and connect with other pro wrestling fans.
---