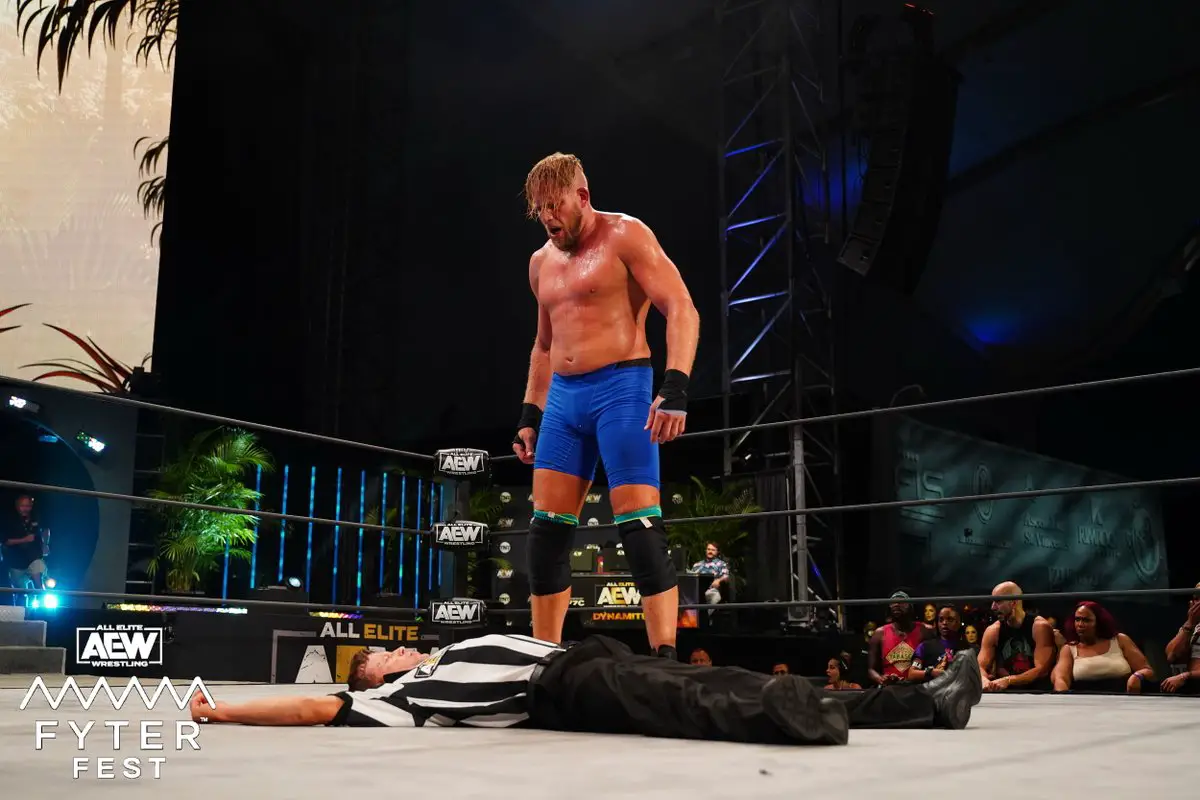 According to reports, Jake Hager will return to mixed martial arts at Bellator 250 against Brandon Calton. The former WWE superstar – who was known as Jack Swagger – began his professional MMA career in 2017 after signing with Scott Coker's organization. From a publicity standpoint, the decision to give Hager a contract had the potential to attract new audiences in the form of professional wrestling fans. Moreover, from the 38-year-old's perspective, it presents an opportunity to show the fighting pedigree of pro wrestlers, particularly after CM Punk's UFC failures. So, let's take a look at whether success in MMA is likely for Hager. Get a comprehensive guide about mma & ufc betting
The Strength of a Wrestling Background  
At present, the art of wrestling is dominating numerous divisions across various MMA organizations. In the UFC, for example, the reigning lightweight and welterweight champions, Khabib Nurmagomedov and Kamaru Usman, rely on wrestling as the foundations for their respective fight styles. Interestingly, the same is also true in Bellator, with the current light heavyweight belt-holder, Vadim Nemkov, being a four-time sambo champion.
Even in relation to top-ten contenders in the Nevada-based promotion, Curtis Blaydes is showcasing the effectiveness of grappling in the 265-pound weight class. As of October 21st, and ahead of his fight with Derrick Lewis on November 28th, Razor Blaydes is 1/3 to defeat the Black Beast with sports betting at bet365.  
His transition into MMA stems from a desire to prove that pro wrestlers can compete in the cage. The All-American, two-time NCAA qualifier has a winning wrestling background, setting the record for the most pins with 30 in the 285-pound division back in 2006, as per InterMat. If the current MMA outlook suggests anything, it's that Hager's skill set could serve him well throughout his combat career.
Able to Compete in the Heavy-Hitting Division? 
Another factor that may work in Hager's favor is that he's new to MMA. While this is somewhat of a hindrance from an experience standpoint, it does mean that he's taken considerably less damage than many of the division's existing competitors. The current champion, Ryan Bader, has won 27 fights in his professional career, losing only six. Of those defeats, however, four came by way of TKOs or KOs, according to Tapology.  
That said, Bader's record also speaks volumes of the division's sheer power. Thus far in his career, none of Hager's three fights in Bellator have got out of the first round. After back-to-back submission victories over J.W. Kiser and T.J. Jones, his bout with Anthony Garrett was ruled as a no-contest following an illegal strike, as per his profile at Sherdog.
Given the unpredictability of top-level MMA, anything could happen throughout Hager's combat-centered venture. However, it seems clear that he'll seek to utilize his wrestling to avoid striking battles with superior boxers, such as Fedor Emelianenko.  
A Need to Overcome Calton 
Ultimately, if Jack Swagger has ambitions of competing with the promotion's elite fighters, then he first needs to defeat Calton. Similarly to the AEW wrestler, Bone Crusher has two wins to his name and no losses, both coming via knockouts. The outcome of the hard-hitting test that awaits Hager will paint a clearer picture of his MMA future.
Be sure to join our
WWE / AEW Discord server
and connect with other pro wrestling fans.
---