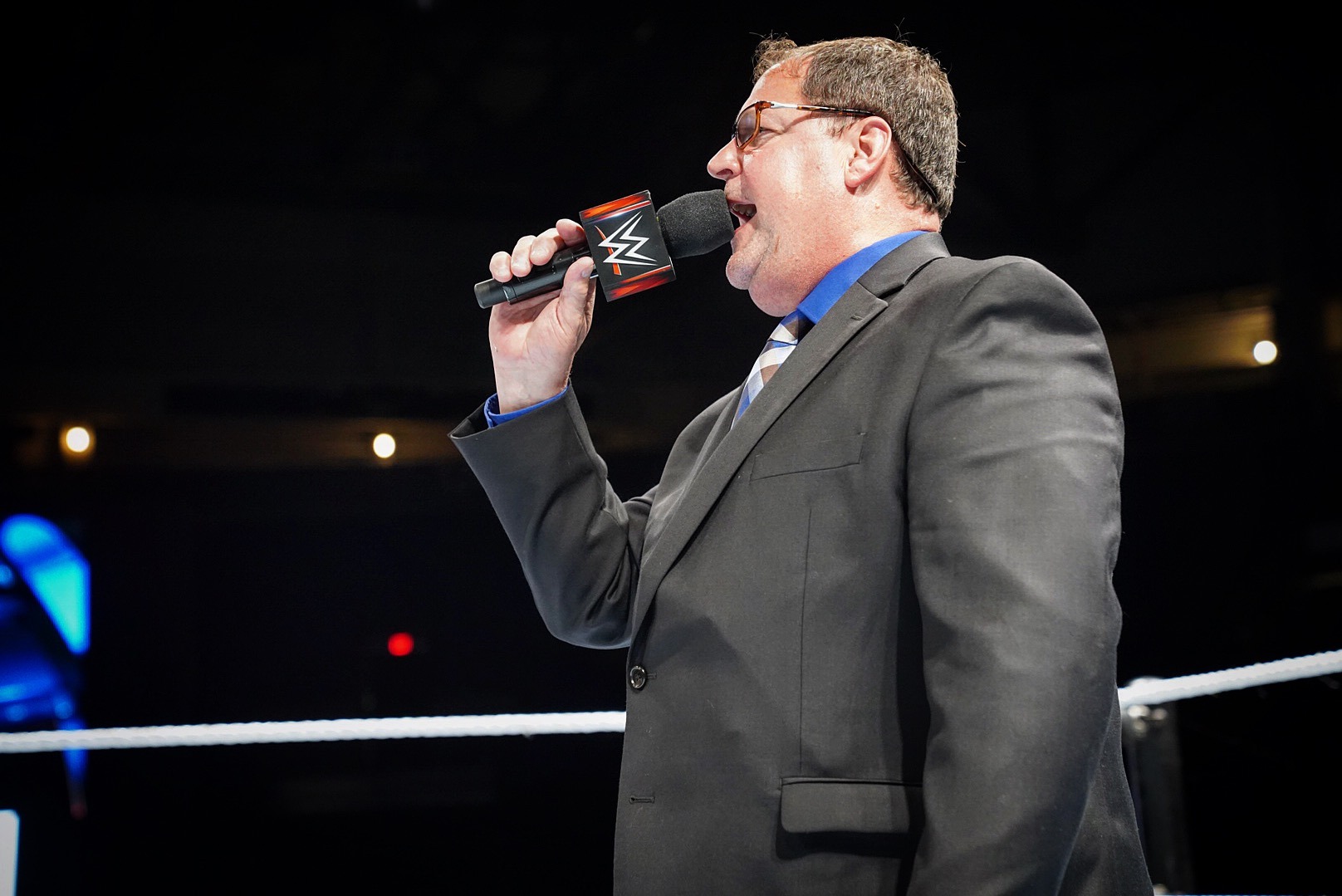 In the glorious "Smackdown" years around Edge, nobody announced it as nicely as Tony Chimel. Now WWE has fired the legendary ring announcer.
When the "Rated-R Superstar" came to the ring, only Tony Chimel could announce him appropriately. WWE fired Chimel in early November as part of the corona cuts. This is what Mike Johnson reported on Instagram live.
With that goes a long-time employee of the company, Chimel came to what was then the World Wrestling Federation in 1991 and has worked for Vince McMahon ever since. As part of the ring crew and the technical team, he was involved in the production of the live events.
As a ring announcer, Chimel had sporadically been active in individual markets in the northeastern United States since the early 1980s and then became the first ring announcer for the "Smackdown" brand when the show launched in 1999. He took over the role permanently until the end of 2007. After Justin Roberts replaced him in the meantime, Chimel came back later. For the last time, Tony worked for various TV formats and live events until 2014
Cuts in the live event area
As Mike Johnson also reports, around ten to fifteen other employees have been laid off in addition to Chimel. The majority of them worked in the handling of live events. This includes Derek Casselman, who was in charge of the merchandise business at the WWE shows and had worked for WWE since 1993.
Corona accelerates a process that has already started: The number of live events, which has long ceased to be WWE's core business, is being reduced. It is to be expected that in a world after the pandemic, the live event calendar at WWE will no longer be so lavish and that one will concentrate primarily on the really lucrative markets.
Be sure to join our
WWE / AEW Discord server
and connect with other pro wrestling fans.
---