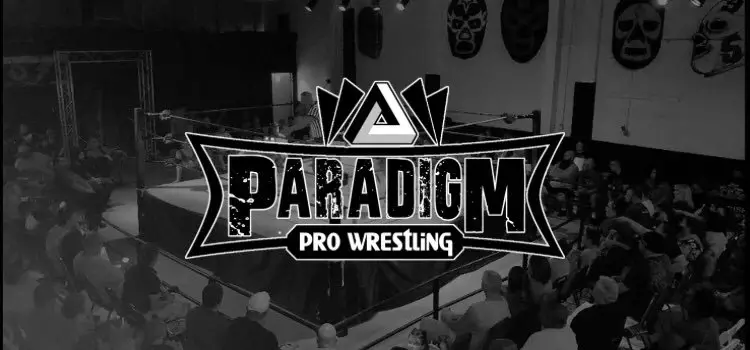 INDIANAPOLIS, July 7, 2021 – Legendary catch wrestler and Union of Wrestling Forces International (UWFi) veteran Billy Scott will return to professional wrestling for the first time in ten years to face competitive jiu-jitsu ace and Paradigm Pro's UWFi Rules specialist Dominic Garrini.

"We're honored that one of the best shoot-style wrestlers of all-time is coming out of retirement for Paradigm Pro. Billy Scott was one of the American faces of the UWFi promotion, one of their top trainers, and an absolute legend. So it's only fitting that he faces the man who helped shepherd the resurrection of UWFi Rules in the United States, Dominic Garrini. It's a UWFi original versus Paradigm Pro's UWF-icon," said Paradigm Pro Wrestling co-owner Gary J. Wilson.   

The intergenerational super fight will serve as the co-headliner for Paradigm Pro Wrestling's Midnight City on Friday, July 9th in Indianapolis, IN. The show is part of a weekend of pro wrestling shows scheduled for the Marion County Fairgrounds (site of The Collective 2020), other participating promotions include ICW: No Holds Barred, Asylum Wrestling Revolution, and No Peace Underground. The entire weekend of events will air live on the streaming service IndependentWrestling.TV.

Trained by famed catch wrestler Billy Robison, Billy Scott competed in the Japanese UWFi organization from 1991 to 1996 against the likes of Yoji Anjo, Kazushi Sakuraba, Gary Albright, and Nobuhiko Takada. Following the closure of the UWFi, Scott also wrestled for Antonio Inoki's Universal Fighting-Arts Organization. Billy Scott has maintained an active presence in MMA as the head coach of the MMA and Catch Wrestling Academy and Gym in Smith's Grove Kentucky.

Dominic Garrini held a top ten world ranking in No-Gi Brazilian Jiu-Jitsu competition before transitioning to professional wrestling full-time. He is currently signed to Major League Wrestling, the head trainer for Cleveland's Absolute Intense Wrestling, and a regular headliner for Paradigm Pro Wrestling. He won Paradigm Pro's inaugural UWFi Rules tournament, the 2019 Fighting Spirit Heavyweight Grand Prix, and was the runner-up of the 2020 iteration of the tournament. 
Garrini vs Scott, as well as every match on the Midnight City card, will be contested under Paradigm Pro's modernized UWFi Rules. UWFi Rules are essentially a hybrid of traditional professional wrestling and mixed martial arts. The key difference is that under UWFi rules, there are no pinfalls – matches may only be won via knock-out, TKO, submission, or points.
Other competitors signed for the event include Paradigm Heavy Hitters Champion "The Hoodfoot" Mo Atlas, Bellator MMA veteran Matt Makowski, undefeated MMA fighter Victor Benjamin, pro kickboxer Vincent Nothing, Brazilian Jiu-Jitsu black belt Dustin Leonard, death match sensation AKIRA, GCW star Cole Radrick, 44OH member Bobby Beverly, super heavyweight Calvin Tankman, former boxer Isaiah Broner, Golden Gloves Champion Flash Thompson, and top middleweight contender Jordan Blade.

Midnight City will air live on Friday, July 9, at 11:59PM ET / 8:59PM PT on IndependentWrestling.TV. Tickets for the live event (which also include admission to Paradigm Pro's July 10th event Midnight Marauders at no extra charge) are available at TinyUrl.com/PPWIndianapolis. 
About Paradigm Pro Wrestling
Founded in 2017 and based in the Louisville, KY, metropolitan area, Paradigm Pro Wrestling (PPW) presents professional wrestling events with an emphasis on the shoot-style, hardcore, and high flying genres of the sport. All shows are filmed for international distribution on the IndependentWrestling.TV streaming network. PPW fighters have competed on the largest stages in professional wrestling and MMA including the WWE, UFC, All Elite Wrestling, Ring of Honor, Bellator MMA, EliteXC MMA, New Japan Wrestling, and Major League Pro Wrestling.
Get the latest
pro wrestling news
from the WWE to AEW.
---