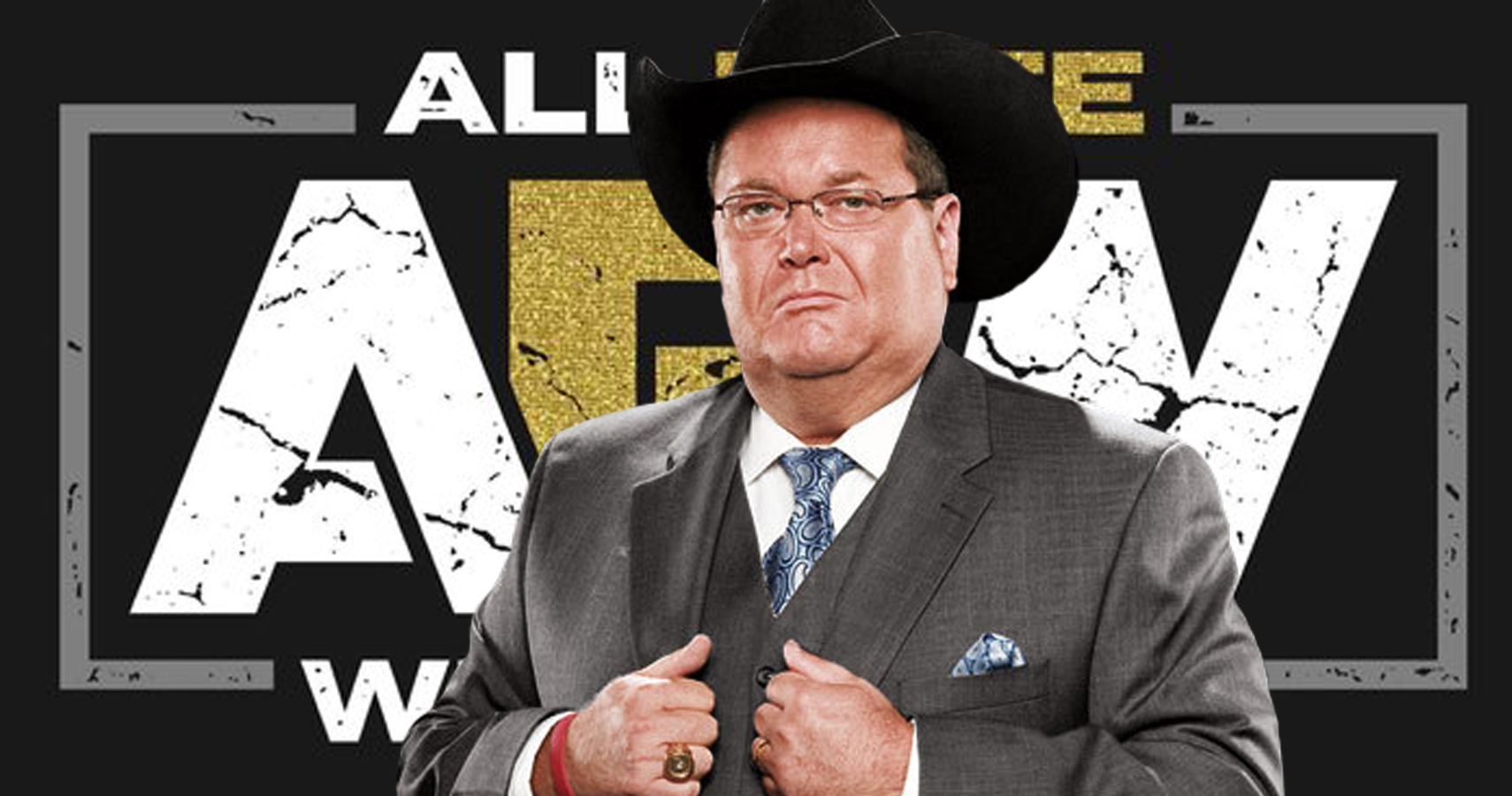 What took place at AEW's All Out PPV Event surely made the history books with Chris Jericho's historical and momentous win over "Hangman" Adam Page to become the inaugural AEW World Champion. There are those in the wrestling world who feel that Chris Jericho shouldn't be the company's first-ever champion despite his resume and accolades in the industry.
Those fans feel that Chris Jericho's age should be considered a major factor for him to not be crowned the AEW World Champion and someone like "Hangman" Adam Page who is particularly new or a rookie in the business should be the champion.
AEW Commentator and Senior Advisor Jim Ross was recently a guest on Busted Open Radio where he responded to those people who said that Chris Jericho doesn't deserve to be the AEW World Champion due to his age.
This is what Jim Ross said: "When you're a main event guy and closing the show, you're doing it for a reason. Hopefully that reason is because you've earned that spot and you can deliver. Jericho can always deliver and the issue of ageism in that he's in his late 40s – and that's the reason that we're not making him the champion – that's a lame reason."
"Our champion has name identity and it's a name that people understand and know. The other thing is that he can have a good-to-great match with just about anybody. That versatility is important for the champion to have. He also can handle the pressure; he can do a lot of things that are gonna be required for the new AEW champion. So, I didn't have a problem with it."
Good Ole' J.R. then said that he doesn't have any issues with Chris Jericho becoming the inaugural AEW World Champion, but he was hoping that there would have been another match in-between the Ladder Match and the main event as he thinks that following the Ladder Match the excitement and the energy of the crowd diminished.
This is what Jim Ross said: "If you have that [other] match after the ladder match, it gives fans a chance to regroup, go to the can, go get a hot dog or beer, then come back and settle back in for the main event. In hindsight that's probably what I would have done. But I thought they followed it well."
"At the end of the match, did they have the audience? They meaning Jericho and Hangman, and they did. So I had no issues with it. Guys you know everything is subject – there's a lot of right ways to do a finish or end a match – and sometimes when those decisions are made, and you don't agree with them as a fan, you take liberties to start gutting and quartering people. I thought Jericho was a good choice and I've got no second guesses on that deal.
"I don't know if we set the table as good as we could for Jericho and Page in that last match. Again, the show was very long, maybe too long and the fans were tired and had peaked. But they got back into it thanks to the work of those two guys in the last match."
Be sure to join our
WWE / AEW Discord server
and connect with other pro wrestling fans.
---