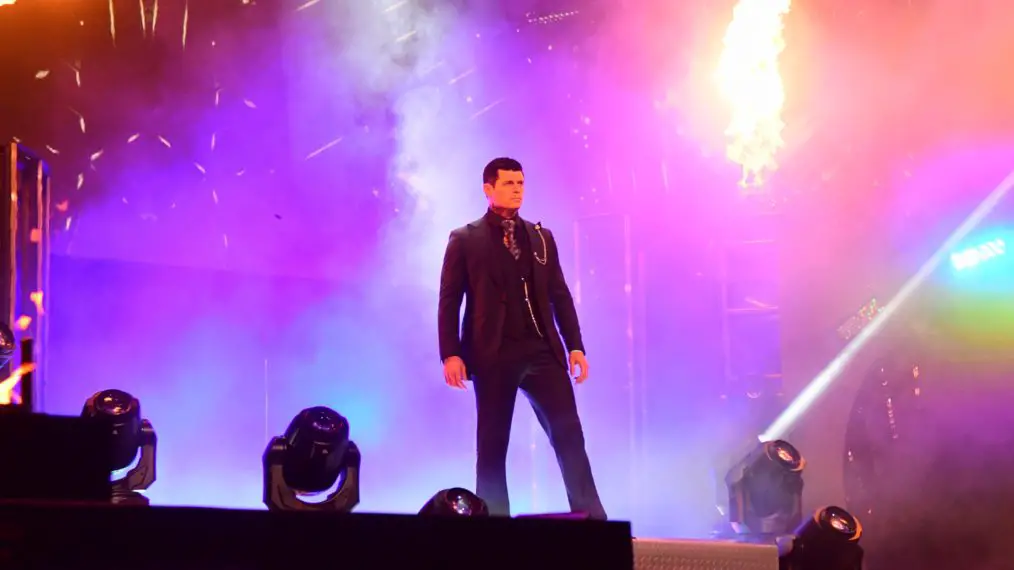 All Elite Wrestling Executive Vice President "The American Nightmare" Cody Rhodes recently had an interview with the Asbury Park Press, where he talked about a number of topics that include fans criticizing the current direction of AEW's storylines where former WWE Stars seem to dominate the entire AEW.
This is due to all current male champions in AEW (AEW World Champion Jon Moxley, AEW World Tag Team Champions FTR and TNT Champion Cody Rhodes) being former WWE Stars. The inaugural AEW World Champion Chris Jericho and former TNT Champion Brodie Lee were former WWE Stars as well.
According to Cody, you don't put someone in that position who is just beginning his career what you put is someone who has grown as a wrestler and someone who has gained experience.
This is what Cody Rhodes said:
"You don't put someone in a box based on the beginning of their career, that's the point of pro sports and the arts. You can completely combine them in this regard: If this is your life's work, you work on it every day. And the individual that was Luke Harper (in WWE), Mr. Brodie Lee, that individual has grown as a wrestler. He's better bell to bell, he's considerably better on the mic. He's learned more — experience, experience, experience. … It's weird, in wrestling people like to keep you confined to where you were and I don't believe in that. I simply believe in growing."
Cody Rhodes then talked about a working relationship between AEW and NJPW, which some fans think still doesn't exist.
This is what Cody Rhodes said:
"I laughed when I heard people talking about a working relationship with New Japan because clearly it already exists — Jon Moxley has been on New Japan, Chris Jericho has been on New Japan. It already exists, the working relationship. The NWA (owner) Billy (Corgan) and Tony Khan are in contact, Thunder Rosa's the prime example of that. … I loved seeing Tanahashi on TV last week. He's somebody I really wanted to get in the ring with one time as far as singles and never got the opportunity — and who knows? That might be something that can happen in the future. But our doors are open, our bridges are down."
Be sure to join our
WWE / AEW Discord server
and connect with other pro wrestling fans.
---