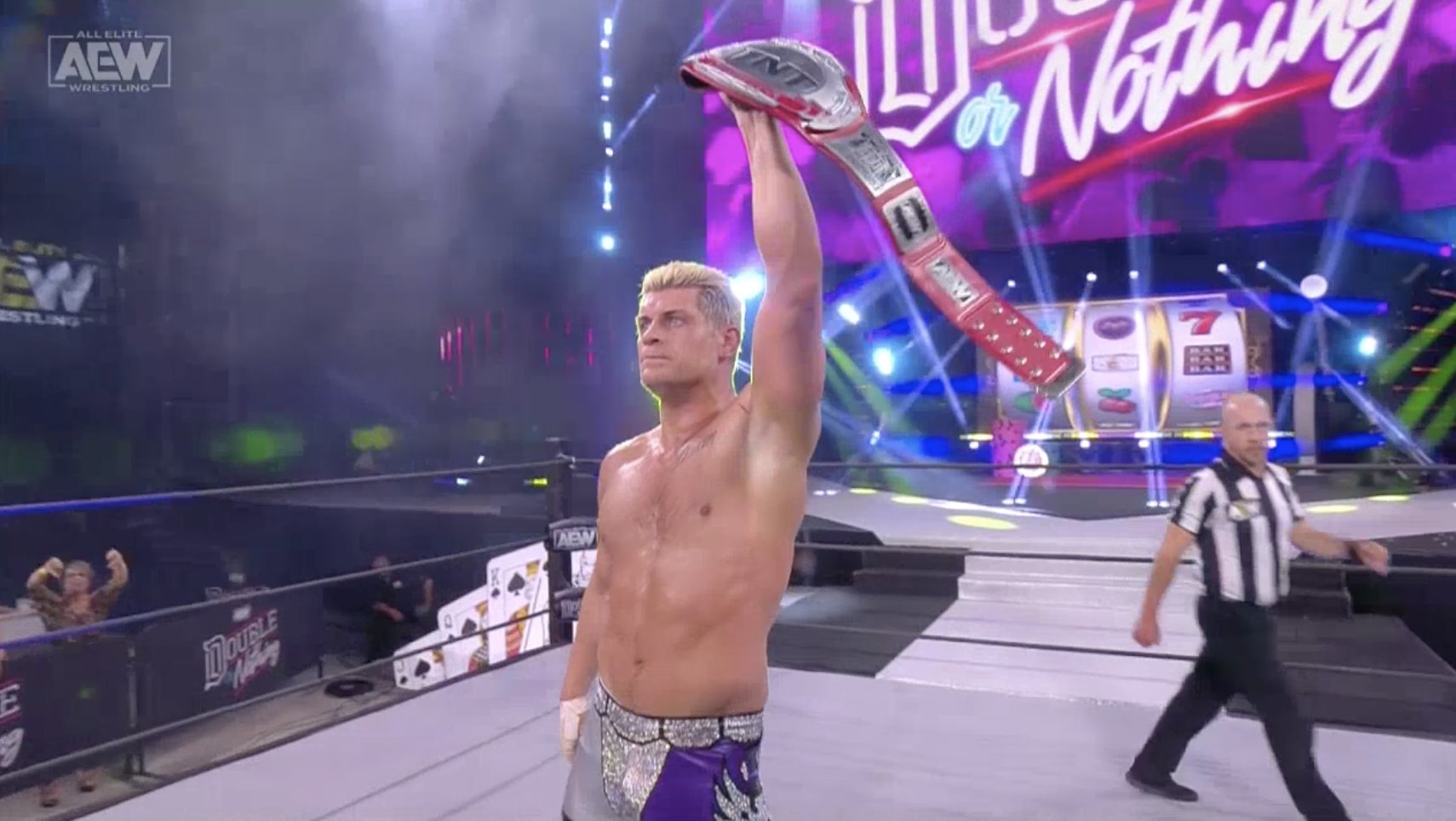 Since its beginnings almost a year ago, AEW Dynamite has been a two-hour show. WWE's flagship show has been for three hours. The question is with AEW's loaded roster, would the show move to three hours since ratings have been in the top 10 for weeks. 
During an interview with ESPN, Cody Rhodes didn't shut that idea down. Noting that the format for Dynamite might look different if they added a third hour.
"I think probably in four to six weeks I'll have a firmer answer on that. That's still very much the case. The format of that show might be different. It might rely on the production we have in place already, it might not.

I know we've got all kinds of different plans converging on what we want. The goal of what the third hour would be is to showcase a different crop of talent from AEW. It's very hard when you have this much talent and you only have a single weekly show. 

It's hard to keep people in the mix. As a wrestler, it's even hard to train for. The only way to train for wrestling is still wrestling. It's been an adjustment, even without the pandemic…If I had my way — and maybe I will — that third hour is a space to see some new men and women, including men and women not on our current roster."
The goal of a third hour would be to show off AEW stars who normally don't get much TV time, which is a great idea. We could learn if they add a new hour in September or October. 
In an interview with Tony Khan, former WCW producer Eric Bischoff warned Khan about the difficulty of adding a second show or adding a third hour to a current program.
Do you think AEW Dynamite needs the third hour?