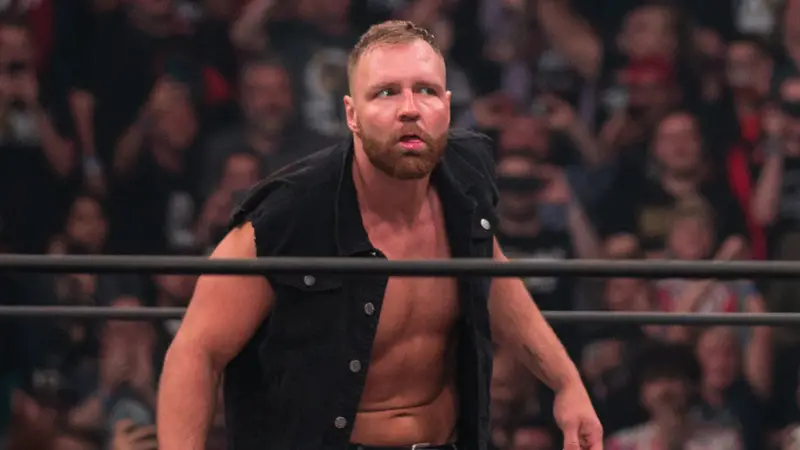 Regardless of where Jon Moxley worked or has been working, he was and still is one of the most athletic, badass and unique stars in wrestling. Lately, he has been in the headlines more than he ever. Moxley is the current IWGP United States Champion, he has put his name in the G1 Tournament and he is one of the main stars in All Elite Wrestling.
Moxley was recently interviewed by the Store Horseman where he talked about the WWE and the problems he had with the company.
This is what Moxley said: "The only problem I really had with anybody was Vince." "That's not even an actual problem, if he called me and asked what I'm doing and how it's going, I'd be like what's up man, it would be cool, we have never had a conversation that didn't involve wrestling. It's just creatively we stopped speaking the same language. Creative problems are not life and death problems."
Moxley would then talk about appearing on Chris Jericho's Talk Is Jericho Podcast last month and revealed the problems he had with WWE creative and despite other wrestlers not liking WWE. Moxley says that he is cool with them and it was a healing for him to address his issues with WWE creative despite Seth Rollins saying that it was a "little presumptuous" of him to bash the company that "gave him such an opportunity."
This is what Moxley said: "I'm sure I'm persona non grata there." "For me, the fog is continuously being lifted, I realize how unhappy I was, how much it affected me. I found pro wrestling again, even when I did the podcast, it had been months of me being silent. People telling me about my career, it was frustrating hearing everyone talk about you when they don't know what the f–k they are talking about. I could never replicate that podcast."
Moxley then said that when he was still working for WWE he didn't realize that he was going through an unhappy and miserable feeling. Moxley also said that he even offered advice for people going through a similar situation.
ThiMoxley said: "It's all in hindsight." "In the moment it just felt good to get out. It wasn't even real to me. I was just like everything is good, punching the clock, working 9 to 5, living the dream. Once I said it out loud, it became real, but it is all good now. My advice for anyone is if you can identify that, don't be afraid to identify that and don't be afraid to be just honest with the situation. It can only get better from there. Keeping it to yourself just exasperates the problem."
You can listen to Jon Moxley's full interview in the video below:
Be sure to join our
WWE / AEW Discord server
and connect with other pro wrestling fans.
---