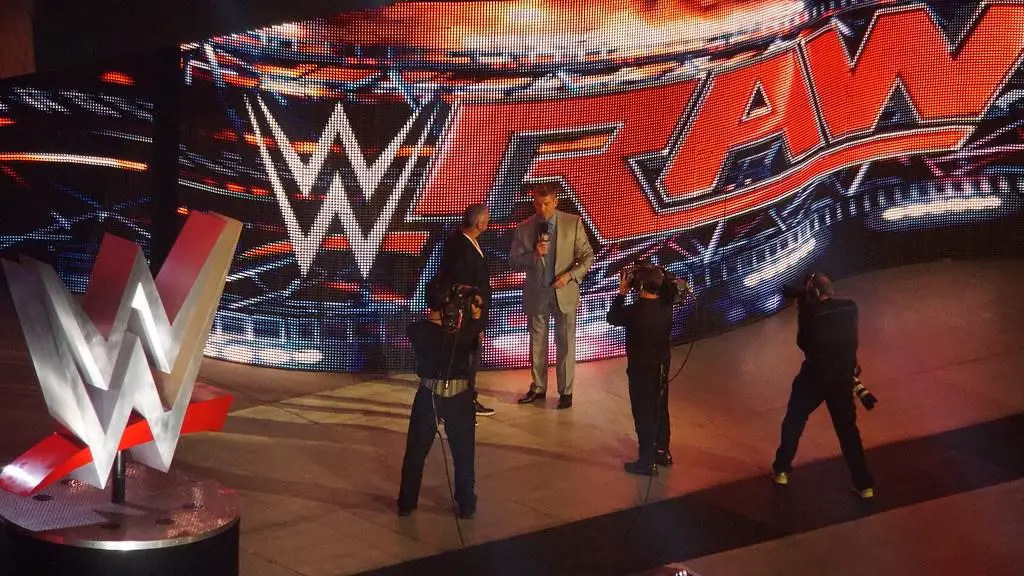 Since its humble beginnings in the late 1970s, the World Wrestling Federation has become a multi-billion dollar business with an international reach. With Vince McMahon as CEO, WWF quickly developed into being one of the most prominent entertainment providers on the global scale. Following wrestling's quick growth in the 1980s, McMahon decided to admit that his shows are not a real sport. Still, even with that, pro wrestling kept on growing, in contrast to his 1998 casino/kaszinó investment, which soon went bankrupt.
Given that such tremendous amounts of money come into play, the stars that compete in the shows have equally large salaries. 
But what is the salary comprised of and how much can the present-day stars count on? Read on to find out.
Base salary
The base salaries of pro wrestlers are the only stable income they have. The rest is comprised of additional sources that aren't bound to a specific amount by a contract. 
Now, the salaries range from $50,000 for the lower-level wrestlers, up to $1 million annually for the most prominent figures in the pro wrestling space. Some of the wrestlers have a point within their contract where their salary is lowered by 0.5% per each live event missed, for example, due to an injury. Still, if the injury happened during a fight, the organisation covers all of the costs associated with it, which is only fair.  
Royalties
Royalties are the income that wrestlers get whenever a product associated with the organisation they represent sells, or they make a non-wrestling appearance that promotes the industry. Professionals get a percentage share of profits. 
Royalties usually differ quite a bit from wrestler to wrestler. This is due to the fact that some wrestlers are more popular than others and bring more revenue to the promoter, which lands them a better contract. For example, Brock Lesnar's share was at 30% in his 2003 contract, compared to the usual rate of 25%. This only applies to a specific wrestler's licensed merchandise. If it's under multiple names, then the share is split between the owners. 
In the case of WWE-licensed merchandise, the rates are at 5%. Again, this amount is then split between the wrestlers.
Video sales also apply here, with a regular rate of 25%. 
Events
The revenue generated from live events is also subject to a division between the wrestlers. While the exact percentages aren't specified within any available contract, we can assume that they're not equally distributed, similarly to the case of royalties. 
What are the requirements to become a professional wrestler?
As you can see, professional wrestling can be an extremely lucrative job. As such, the conditions upon which wrestlers enter this industry are equally strict. Not only do they need training in wrestling itself, but also in acting. Since the entire show is meticulously scripted, you could compare it to making an appearance in a long-running TV show, only far more extreme. The primary organisation that's responsible for training professional wrestlers is the Florida Championship Wrestling, where most of the present-day stars gained their first experience. On top of that, it's mandatory to have an appealing physique that attracts viewers. Usually, pro wrestlers are ex-martial arts professionals who want to try their strength in acting, too, and this industry is the perfect opportunity to do that.
Who made the most in 2020?
2020 was the year where most industries suffered a large decrease in revenue. Compared to iGaming industry which flourished due to the use of new technology and the increase in traffic and casino bonuses/kaszinó bónusz, Vince McMahon's enterprise losing 40% in shares even prior to the pandemic. As the USA was severely impacted in March of 2020, so was WWE, experiencing further losses due to the lack of live shows. Still, even in these difficult conditions, wrestlers have made a considerable amount of money.
Men
Here's the list of the top 10 male wrestlers who made the most in 2020:
Brock Lesnar – $12.612 million
John Cena – $8.950 million
Roman Reigns – $5.289 million
Randy Orton – $4.746 million
AJ Styles – $3.661 million
Seth Rollins – $3.119 million
The Miz – $2,577 million
Dolph Ziggler – $1,627 million
The Undertaker – $2.577 million
Kevin Owens – $2.034 millionWomen
And, here's the list of the top 10 female wrestlers who made the most in 2020:
Ronda Rousey – $1,625,862
Becky Lynch – $1,354,885
Charlotte Flair – $575,826
Alexa Bliss – $365,818
Nikki Bella – $365,818
Mickie James – $311,671
Natalya – $311,671
Asuka – $257,468
Dana Brooke – $203,264
Bayley – $203,264
Be sure to join our
WWE / AEW Discord server
and connect with other pro wrestling fans.
---